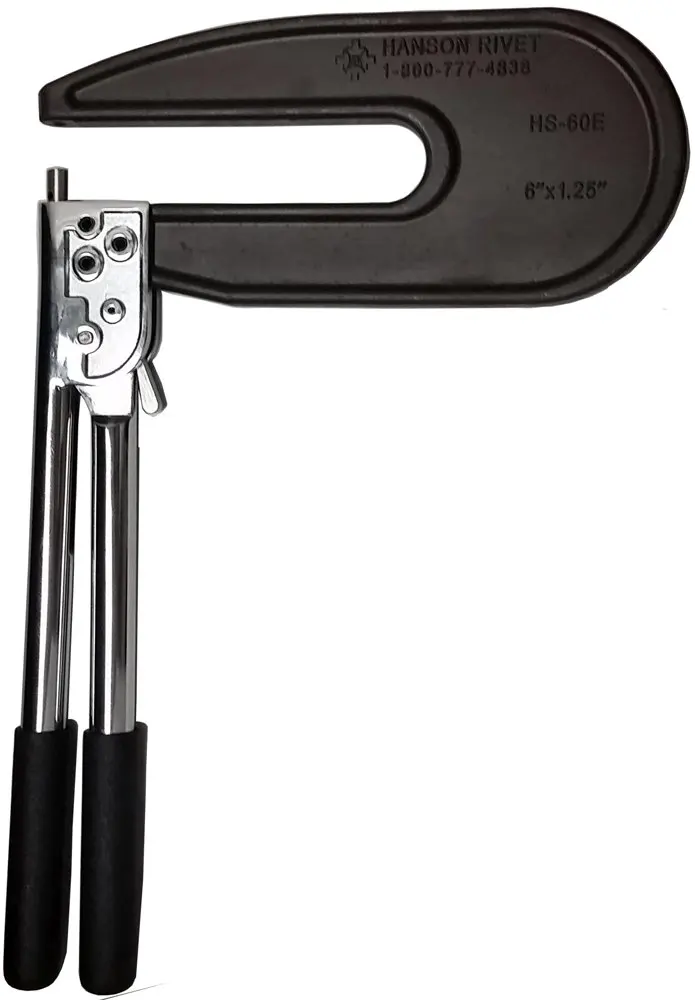 HAND RIVET SQUEEZER FOR SOLID & TUBULAR RIVETS, WITH A 6" REACH, & 1-/4" GAP. WILL SET RIVETS UP TO 1 INCH IN LENGTH. ALSO INCLUDES 2 SQ-3-17 (3/16" HEIGHT DIA .) FLUSH SQUEEZER DIES.
Shared by: Gordon Robertson from
amazon
Over
10
suppliers can give you a quotation.
Get Quotations Now
You should get the quotation(s) in 6 hours .