Temporary Tattoos (60 Pieces) - Crystal Tattoo, Assorted Color Crystal Beads Spell Out Assorted Phrases. Some Colors Include, Red, Yellow, And Violet. Some Phrases Include, Happy, Sexy, And Love, App
114.90
Get Quotations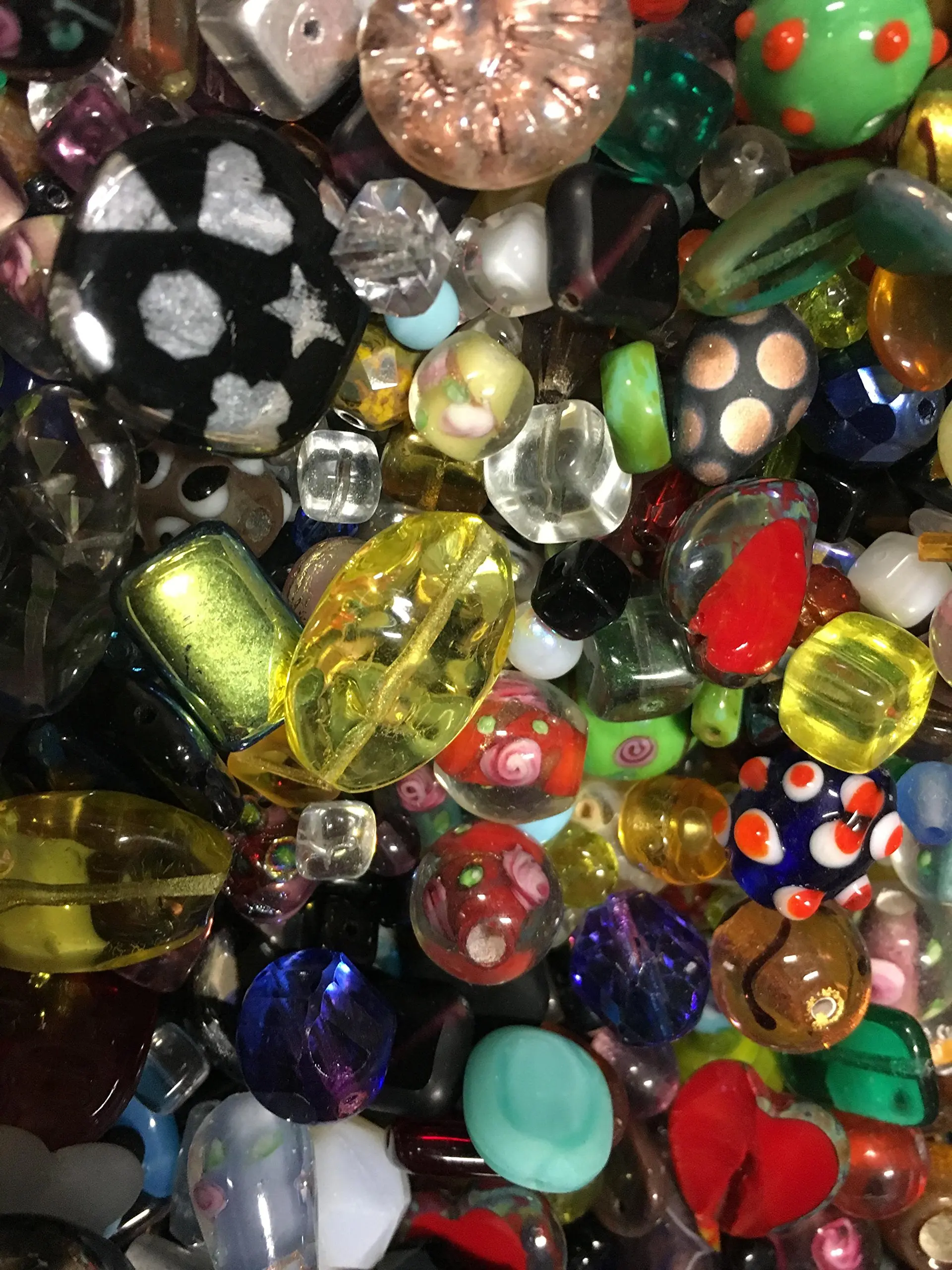 3 Pounds of Mix Lamp Work, Glass, Crystal Mix Beads, Encased Beads, Wedding Cakes, Crackle, Czech Pressed,, Crystal, Chinese Eye, BumpY Dots, Assorted, Variety Mix Size 6mm-24MM, Variety of Colors
35.0
Get Quotations
SROMAY 300Pcs 8mm Briolette Faceted Crystal Glass Beads for Jewelry Making Findings Assorted Colors with Bead Container
7.99
Get Quotations
HYBEADS 72-1-29 100per Assorted China Top AAA Quality 5040 Assorted Crystal Beads 4mm 6mm 8mm 10mm Faced Glass Beads Crystal Rondelles Beads (8mm)
3.2
Get Quotations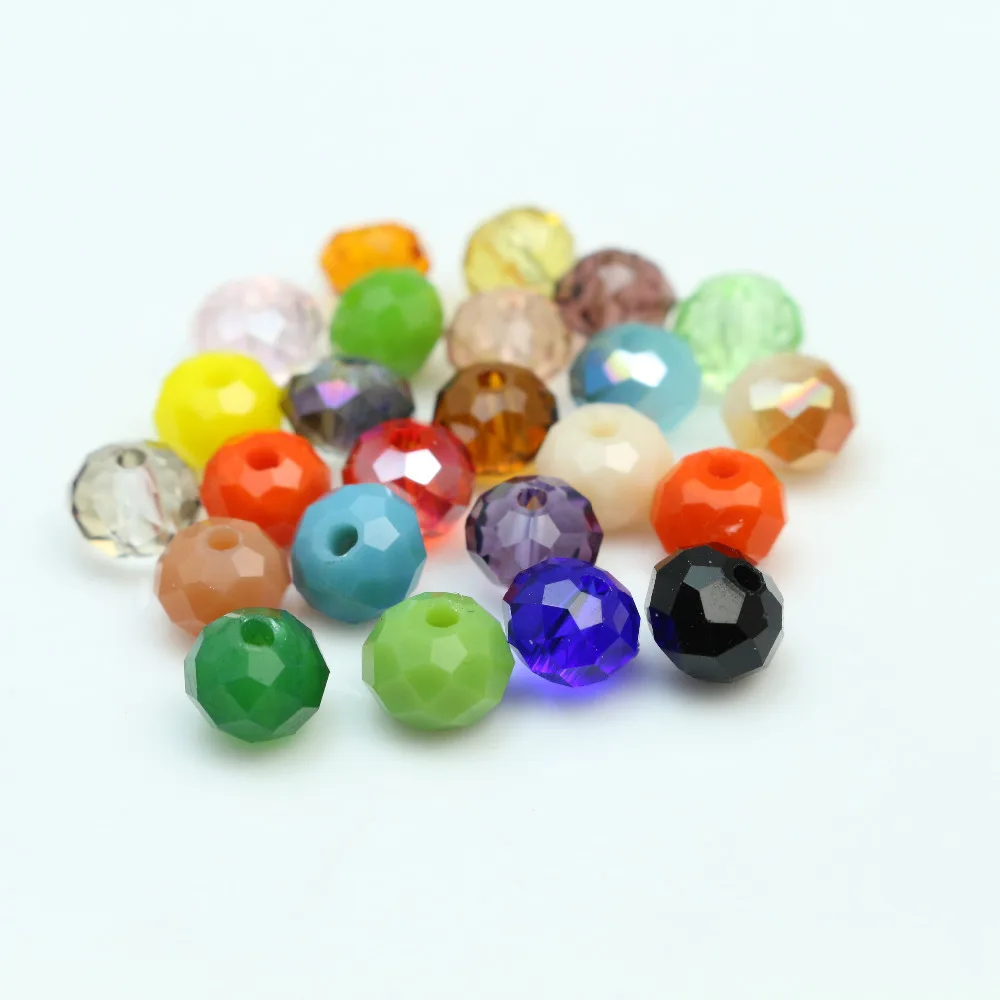 2MM Rondelle Beads Assorted China top AAA Quality Crystal Beads Gum for Bracelets For DIY Bracelets Earring Rings Hiar
$ 8.1 - 8.52
Get Quotations
Ten (10) of Assorted Pink Crystal Rhinestone Beads (Styles You Will Receive Are Shown in Picture Random 10 Beads Mix) Charms Spacers
$9.90
Get Quotations
6mm Briolette Glass Beads Faceted Rondelle Crystal Beads, DIY Craft Beads for Bracelet Assorted 15 Colors with Container Box (Total 750pcs)
10.99
Get Quotations
Pro Jewelry Ten (10) of Assorted Shades of RED Crystal Rhinestone Beads (Styles You Will Receive Are Shown in Picture Random 10 Beads Mix) Charms Spacers for Bracelets
$9.90
Get Quotations
Pro Jewelry Ten (10) of Assorted Shades of Black Crystal Rhinestone Beads (Styles You Will Receive Are Shown in Picture Random 10 Beads Mix) Charms Spacers
$9.90
Get Quotations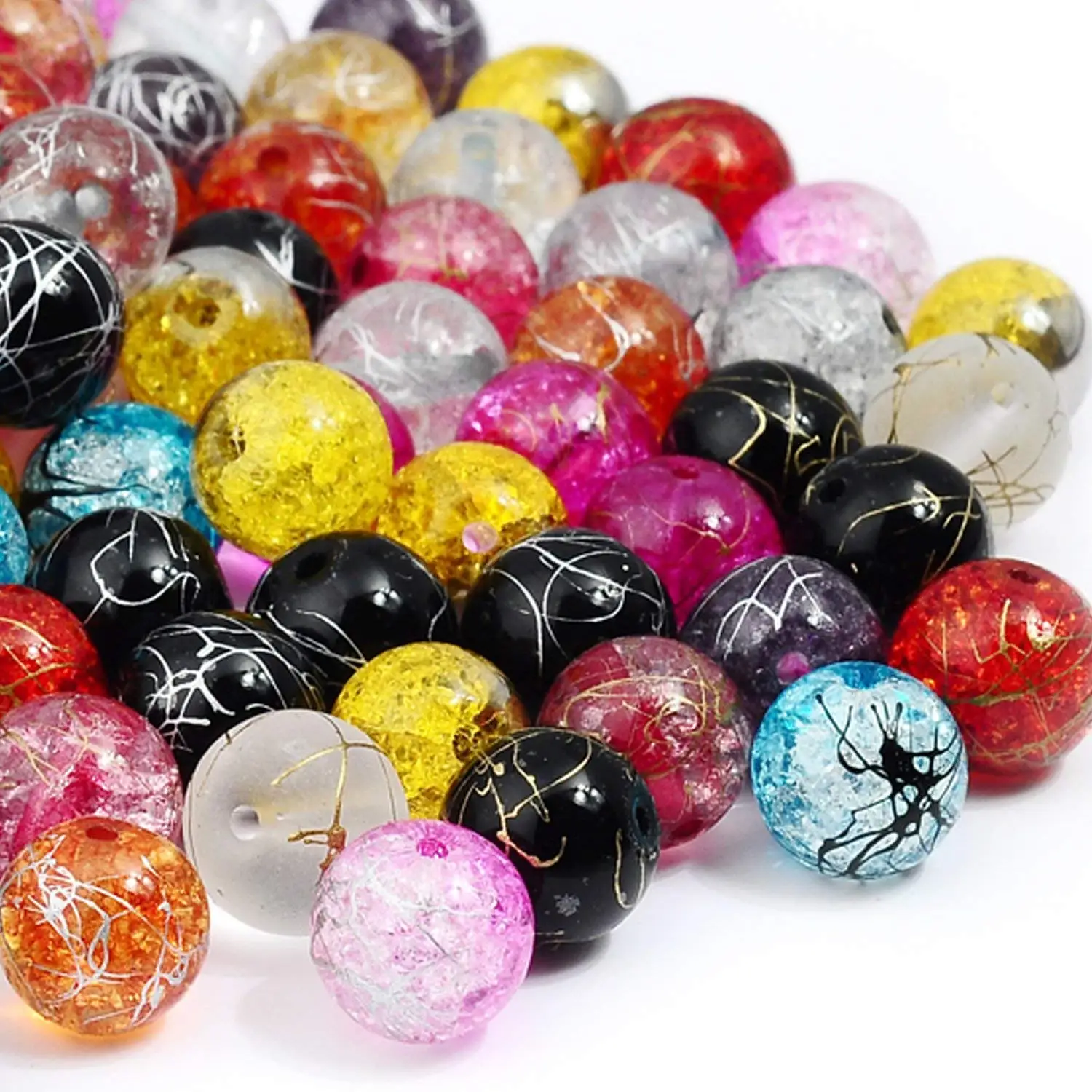 RUBYCA Assorted Mixed Round Druk Crackle Czech Crystal Glass Beads for Jewelry Making (4mm, 100pcs)
10.99
Get Quotations
Pro Jewelry Ten (10) of Assorted August Peridot Green Crystal Rhinestone Beads (Styles You Will Receive Are Shown in Picture Random 10 Beads Mix) Charms Spacers for Bracelets
$9.90
Get Quotations
Pro Jewelry Ten (10) of Assorted Shades of Purple Crystal Rhinestone Beads (Styles You Will Receive Are Shown in Picture Random 10 Beads Mix) Charms Spacers for Bracelets
$9.90
Get Quotations
Fed up with finding suppliers? Try RFQ!

Request for Quotation

Get quotes for custom requests
Let the right suppliers find you
Close deal with one click
Jamsons Beads -*10 Strands Per Pack * - India Gemstone - Hand Crafted Genuine Stone Beads - Crystal Stone - 14-15" Long Strands - Assorted Shapes & Sizes - Total 10 Strands Per Pack
62.00
Get Quotations
Pro Jewelry Ten (10) of Assorted Shades of Royal Blue Crystal Rhinestone Beads (Styles You Will Receive Are Shown in Picture Random 10 Beads Mix) Charms Spacers for Bracelets
$9.90
Get Quotations
Pro Jewelry Ten (10) of Assorted Pink Crystal Rhinestone Beads (Styles You Will Receive Are Shown in Picture Random 10 Beads Mix) Charms Spacers for Bracelets
$9.90
Get Quotations
Pro Jewelry Ten (10) of Assorted Shades of Diamond Clear Crystal Rhinestone Beads (Styles You Will Receive Are Shown in Picture Random 10 Beads Mix) Charms Spacers for Bracelets
$9.90
Get Quotations
HYBEADS 100per Assorted Top AAA Quality 5040 Assorted Crystal Beads 4mm 6mm 8mm 10mm Faced Glass Beads Crystal Rondelles Bead (6mm)
2.99
Get Quotations
Beadnova Tibetan Silver Plated Crystal AB Rhinestone European Style Beads Charm Fit Bracelet Assorted Mix Lot
11.99
Get Quotations
6mm Facet Faceted Crystal Beads 100pcs/lot New Arrived Assorted beads,,Transparent Color Loose Beads, Jewelry Making Accessories
$ 2.59
Get Quotations
Ten (10) of Assorted Shades of Yellow/topaz Gold Color Crystal Beads (Styles You Will Receive Are Shown in Picture Random 10 Beads Mix) Charms Spacers for Snake Chain Charm CharmCharm Bracelet
$14.95
Get Quotations
Pro Jewelry Ten (10) of Assorted Birthstone March Aquamarine Lt Blue Crystal Rhinestone Beads
$9.90
Get Quotations
Briolette Faceted Rondelle Crystal Glass Beads in Assorted Color with Spacers and Container Box for Jewelry Making (#102, 4mm)
12.99
Get Quotations
8MM Chakra Beads for Jewelry Making and Black Colored Lava Rock Stone Round Loose Beads Kit Silver Spacer Beads 2 Crystal Strings Assorted Colors for Essential Oil Jewelry Making
13.99
Get Quotations
Ten (10) of Assorted Shades of Dark Blue Crystal Rhinestone Charm Beads. Compatible With Pandora Style Bracelets.
12.99
Get Quotations
40pcs New Fashion Jewelry Assorted Facted Crystal Beads Fit Charms Bracelet 152096
$ 14.99
Get Quotations
Beadnova Tibetan Silver Plated Jet Black Crystal Rhinestone European Style Beads Charm Fit Bracelet Assorted Mix Lot
$11.99
Get Quotations
Pro Jewelry Mix Pack of Assorted Silver Charms, Crystal Bead Charms, Glass Beads and Spacers for European Style Bracelets.
$7.99
Get Quotations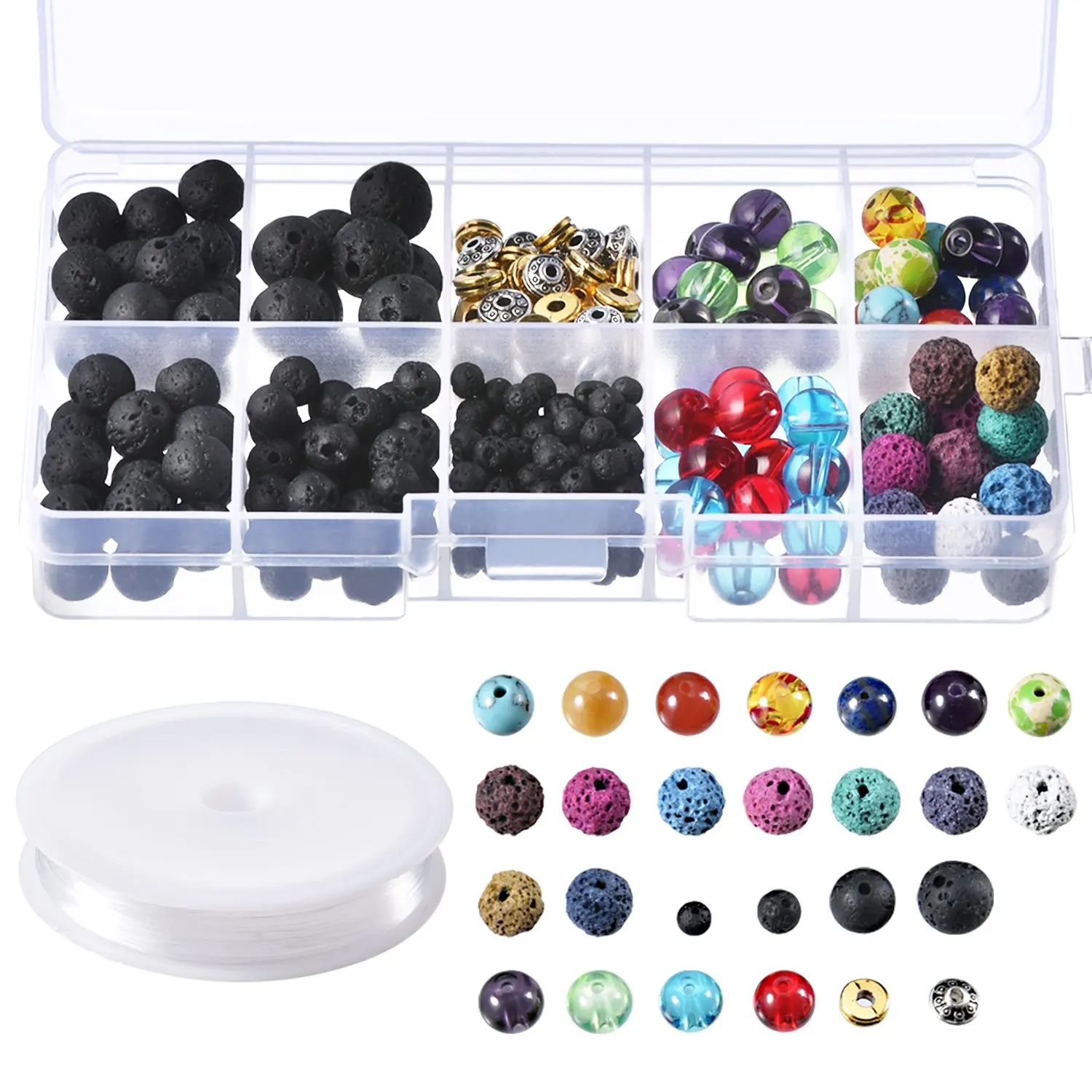 TecUnite 320 Pieces Lava Stone Rock Bead Kit, Lava Beads Chakra Glass Beads Spacer Beads with 1 Roll of Crystal String and Storage Box for Jewelry Making, Assorted Colors
12.99
Get Quotations
36 Assorted Leather Wrap Fashion Bracelets with Faux Crystal Gems and Beads
$575.99
Get Quotations
Beadnova Tibetan Silver Plated Light Siam Red Crystal Rhinestone European Style Beads Charm Fit Bracelet Assorted Mix Lot
$11.99
Get Quotations
You may also be interested in: