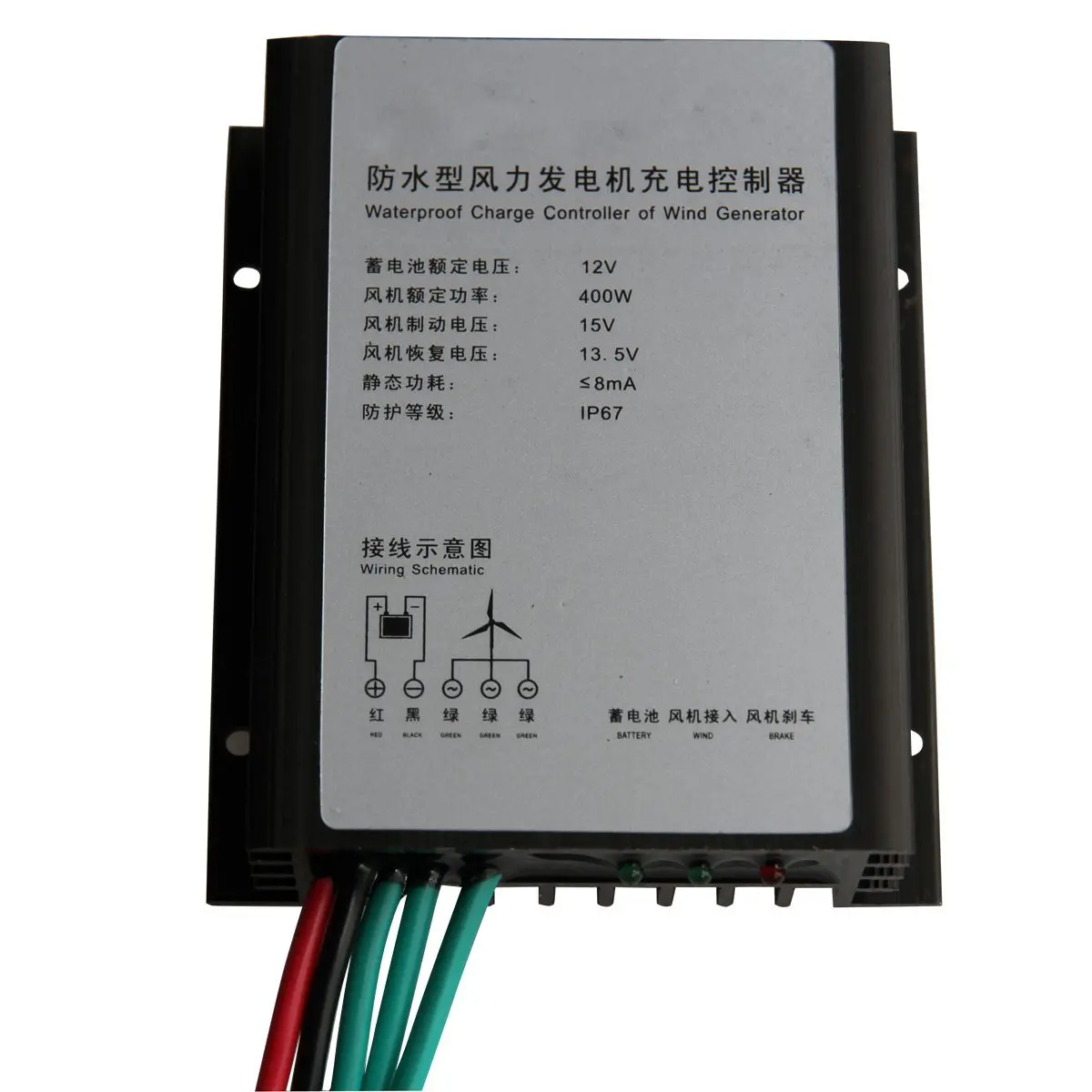 SUNGOLDPOWER New Waterproof 100W 200W 300W 400W 12V DC Wind Charge Controller Wind Turbine Wind Generator.Good Quality
43.0
Get Quotations
SUNGOLDPOWER New Waterproof 100W 200W 300W 400W 12V DC Wind Charge Controller Wind Turbine Wind Generator.Good Quality
43.00
Get Quotations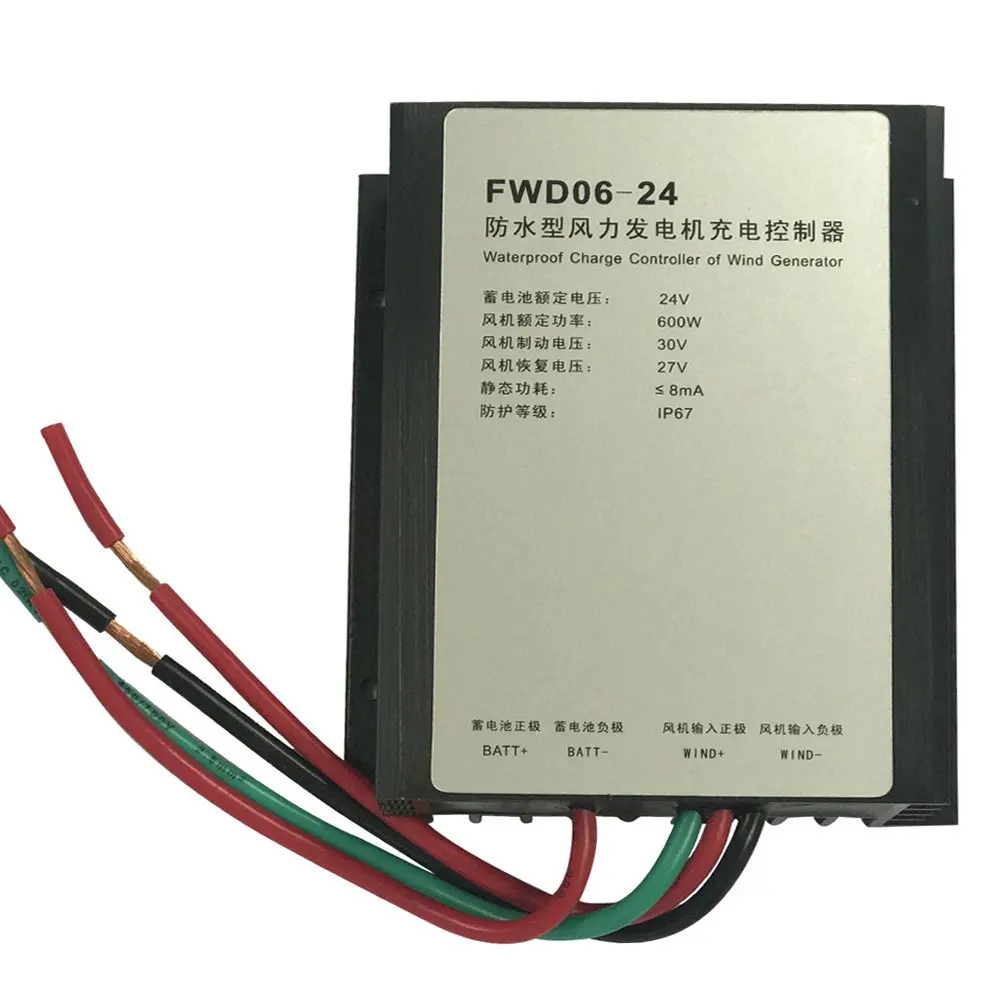 SUNGOLDPOWER New Waterproof 100W 200W 300W 400W 500W 600W 24V DC Wind Charge Controller Wind Turbine Wind Generator
43.0
Get Quotations
GOWE 600W max wind generator, 3 blades wind turbine generator,wind power generator+wind controller.
594.00
Get Quotations
SUNGOLDPOWER New Waterproof 100W 200W 300W 400W 500W 600W 24V AC Wind Charge Controller Wind Turbine Wind Generator
43.0
Get Quotations
Popsport Wind Generator 400W Hybrid Wind Turbine Generator DC 12V/24V Turbine Wind Generator 3 Blades Light and Powerful Wind Generator Kit for Home Use (400W)
163.99
Get Quotations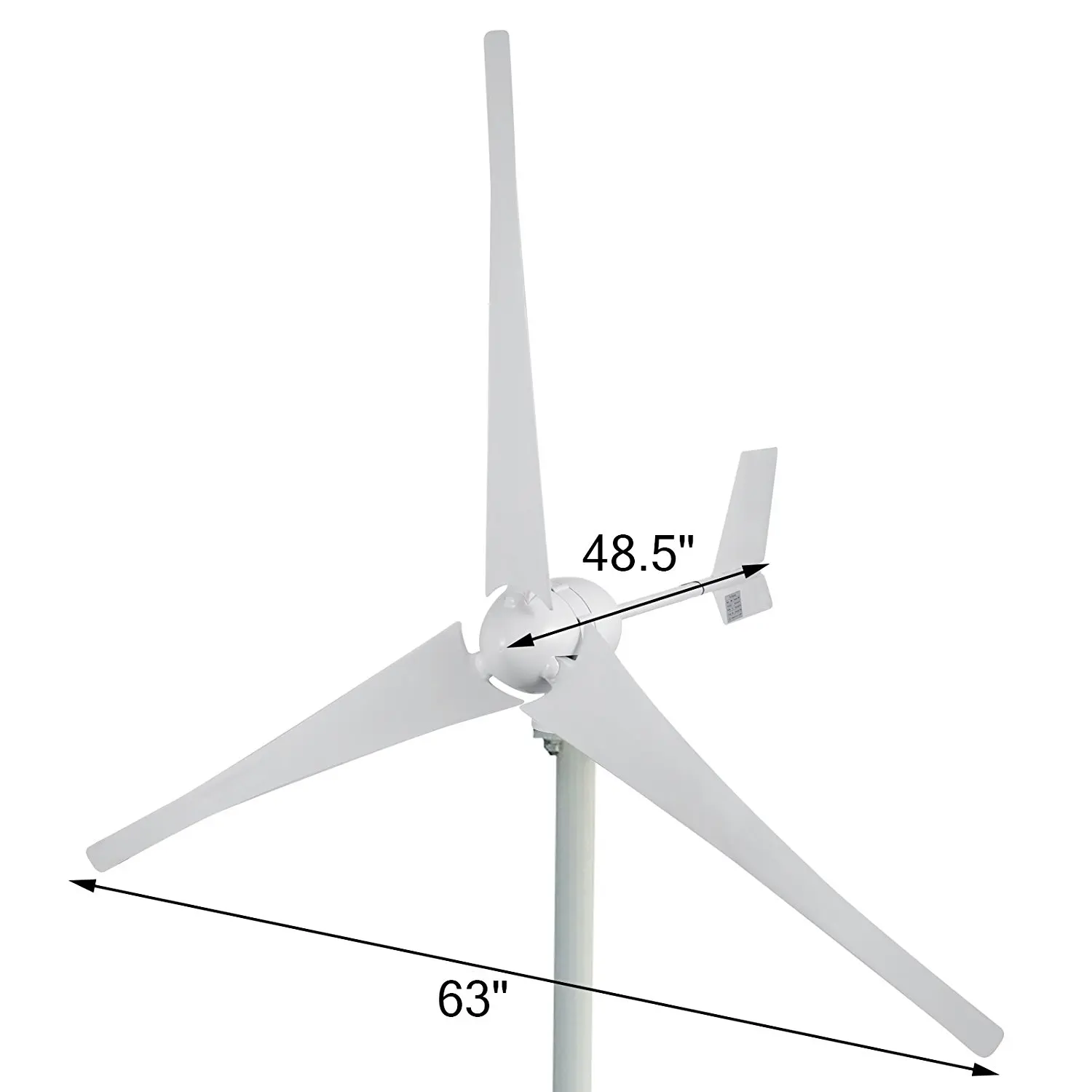 Mophorn Wind Turbine 700 Watt Wind Turbine Generator DC 24V Wind Turbine Generator Kit 3 Blades Wind Turbine Generator with Controller for Power Supplementation(700W 24V)
458.99
Get Quotations
MarsRock Small Wind Turbine Generator AC 12V or 24V, 100W 200W 300W 400W Economy Windmill for wind solar hybrid system 2m/s Start Wind Speed 3 blades(200Watt 24Volt)
234.0
Get Quotations
MarsRock Wind Turbine Generator Economy 2m/s Low Star-up Wind Speed 100W 200W 300W 400W Windmill AC 12V or 24V 5 Blades(300Watt 12volt)
259.0
Get Quotations
Free Shipping Generator Wind Generator Small Wiind Turbine Micro wiindmill wind power generator 500W DC12v&48v with CE, ETL
US $992.0 / Piece
Get Quotations
DC generator wind power generator hand shake Hydraulic generator emergency power supply 6V/12v/24v 20w Generator
US $18.99 / piece
Get Quotations
Wind Charge Controller for Wind Turbine Generator 400W Waterproof 12V 24V Wind Turbine Generator Charge Controller (12v)
27.99
Get Quotations
Fed up with finding suppliers? Try RFQ!

Request for Quotation

Get quotes for custom requests
Let the right suppliers find you
Close deal with one click
GOWE Small home wind turbine generator 12V/24V optional wind generation, 600w max wind power generator with wind controller.
671.00
Get Quotations
Kath 500W 12V Wind Turbine, Wind Turbine Generator kit with 6 Blades for Home, Monitoring, Boat, Wind Solar Hybrid Streetlight(Black)
169.99
Get Quotations
GREAT!!24*20mm 0.1-12V 3m/s DIY Micro wind power generator DC generator
US $6.97 / piece
Get Quotations
MarsRock Small Wind Turbine Generator + Wind Controller, AC 12Volt or 24Volt,400W Economy Windmill for Wind Solar Hybrid System 2m/s Start Wind Speed 3 blades (400Watt 12Volt)
null
Get Quotations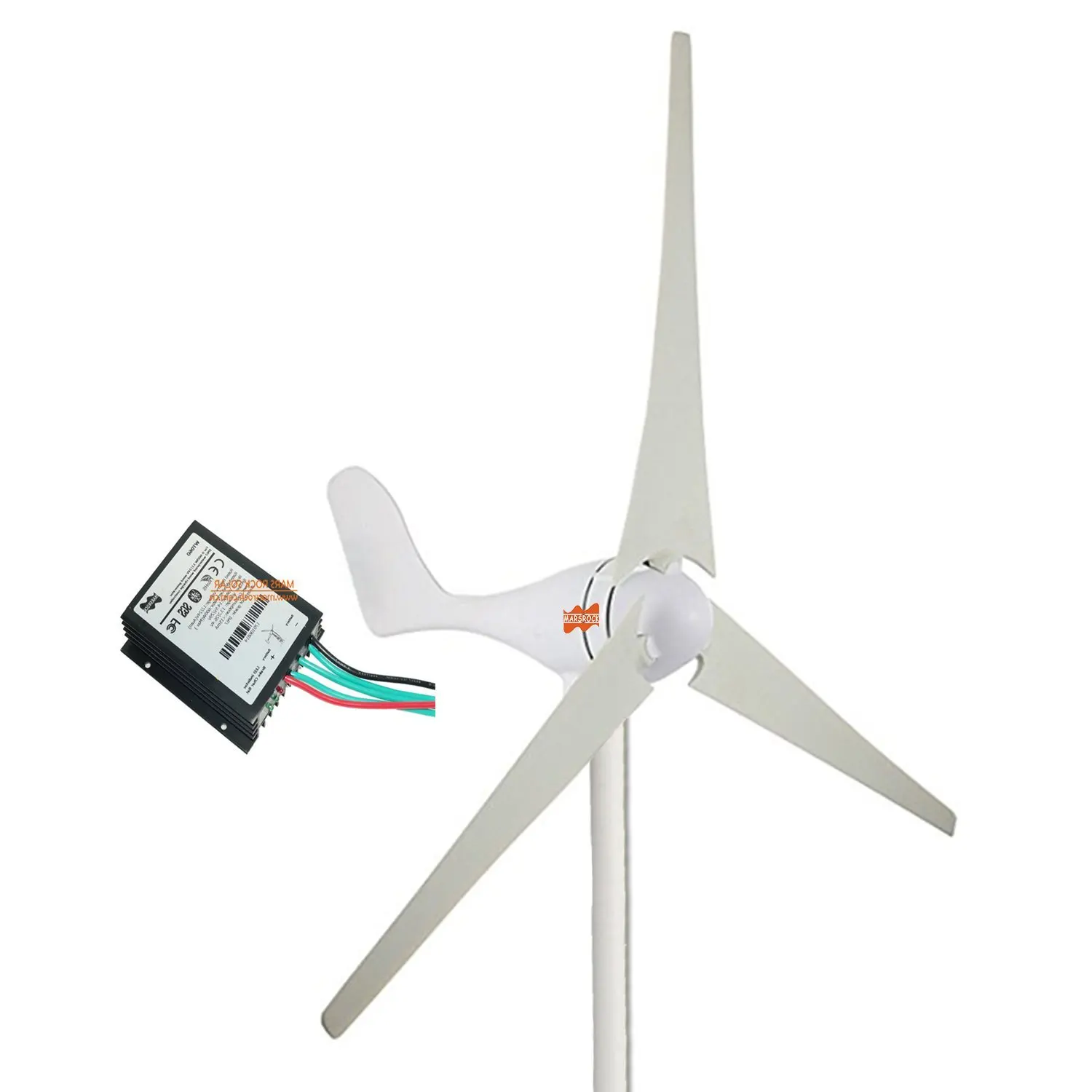 MarsRock Small Wind Turbine Generator + Wind Controller, AC 12Volt or 24Volt,400W Economy Windmill for Wind Solar Hybrid System 2m/s Start Wind Speed 3 blades (400Watt 24Volt)
null
Get Quotations
Wind Charge Controller for Wind Turbine Generator,Acogedor 400W Wind Turbine Generator Charge Controller,12V /24V,with Auto&Manual Brake Function (24V)
31.67
Get Quotations
GOWE 300W hyacinth wind generator horizontal axis, low rpm wind turbine generator 12V/24V optional+wind controller
715.00
Get Quotations
AC Micro wind turbines generator Demonstration generator 3-18V 0.03-0.3A 3000rpm
US $7.99 / piece
Get Quotations
GOWE Low rpm wind turbine generator + 12v wind generator with Wind/Solar Hybrid Controller( LED Display)
774.00
Get Quotations
GOWE Wind turbine generator 600W Max 12/24V wind generator, With LCD display Wind/Solar Hybrid Controller
805.00
Get Quotations
MarsRock Wind Turbine Generator 400W Economy Windmill for Wind Solar Hybrid System 2m/s Low Star-up Wind Speed AC 12Volt or 24Vollt 5 Blades (400Watt 24Volt)
316.0
Get Quotations
1PC 65W DC generator motor for wind turbines 3000rpm 150V 2000rpm 100V free shipping
US $19.99 / piece
Get Quotations
2PCS 65W 120V DC generator dia 51mm for wind turbines 3000rpm 150V free shipping
US $37.99 / lot
Get Quotations
GOWE 300W wind generator for marine&land, 6 PCS blades wind turbine generator+wind/solar hybrid controller(LCD display)
814.00
Get Quotations
HOT!!! 24*20 3000RPM 0.001-0.2A 0.1-12V Micro wind power generator
US $6.97 / piece
Get Quotations
GOWE Wind turbine 12V/24V, 400w rated, 600w max wind turbine generator, 3 blades carbon fiber wind generator
569.00
Get Quotations
GOWE Mini wind power generator 300w, horizontal axis wind generator kit 12V/24V optional+wind/solar hybrid controller(LED display)
792.00
Get Quotations
7thLake Wind Turbine Generator 400W 3 Blade Wind Driven Generator DC 12V Hybrid Waterproof Charge Controller
149.99
Get Quotations
You may also be interested in: