Orii GSR3421 Rivetto Jar Rotating Spice Rack, Steel with black caps
39.99
Get Quotations
Cook N Home 8-Piece Windowed Spice Bottle Jar Set with Stainless Steel Caps
17.23
Get Quotations
8 oz Clear Plastic Spice Bottle with Black Lined Caps - 6 Pack (BONUS 1 oz Spice Jar)
14.98
Get Quotations
Kamenstein Set of 6 Glass Spice Jars (Set of 6, with Black Caps)
5.99
Get Quotations
16 oz Clear Plastic Spice Bottle with Lined Red Caps - 6 Pack (BONUS 1oz Spice Jar)
24.97
Get Quotations
16 oz Clear Plastic Spice Bottle with Lined Black Caps - 6 Pack (BONUS 1oz Spice Jar)
21.98
Get Quotations
16 oz Clear Plastic Spice Bottle with Lined Red Caps - 6 Pack (BONUS 1oz Spice Jar)
21.98
Get Quotations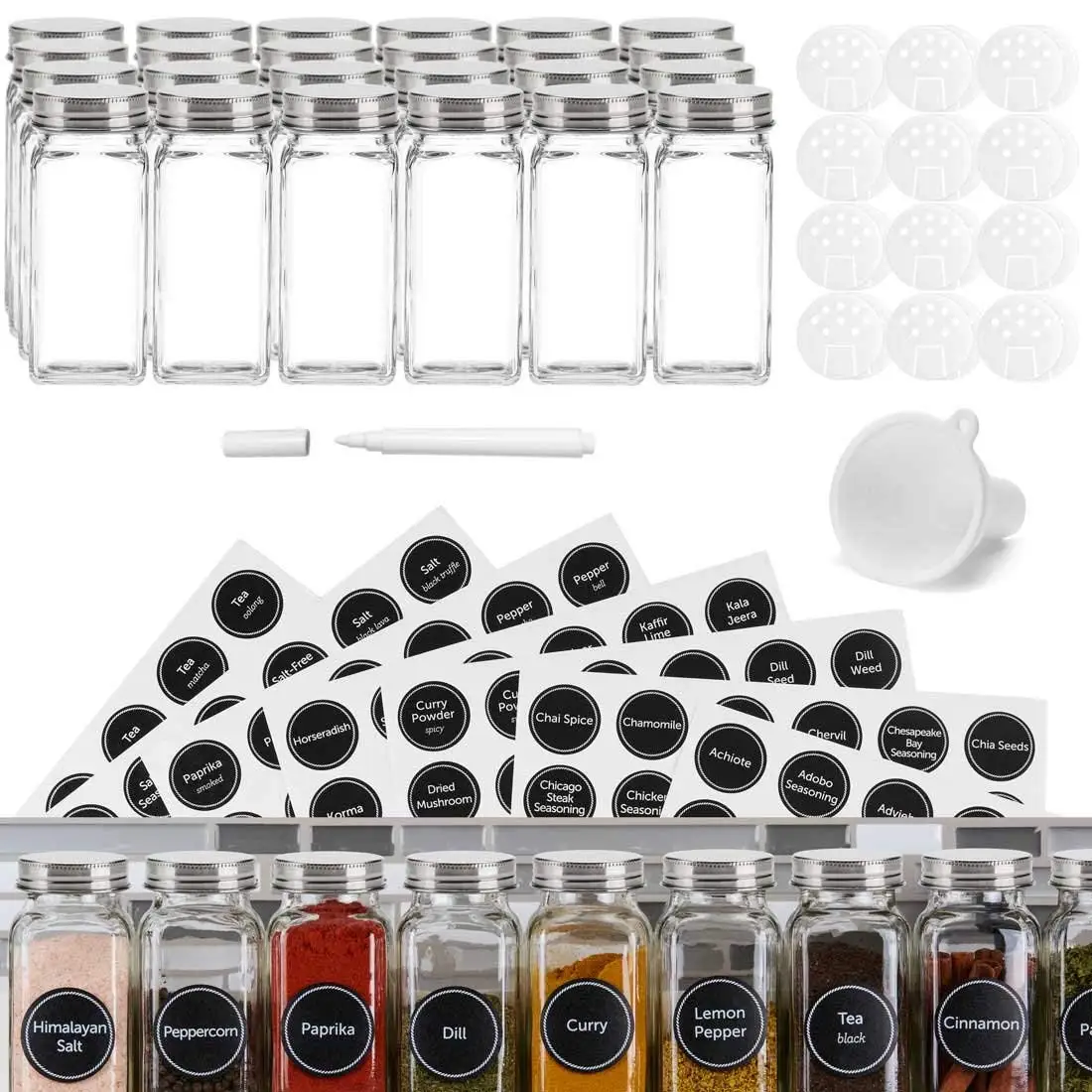 Complete Spice Jar Set - 24 Square Glass 4 oz Spice Bottles, 336 Printed Labels w/Pen, Shaker Tops, Quality Stainless Steel Caps and No Clog Wide Spice Funnel by SpiceLuxe
39.99
Get Quotations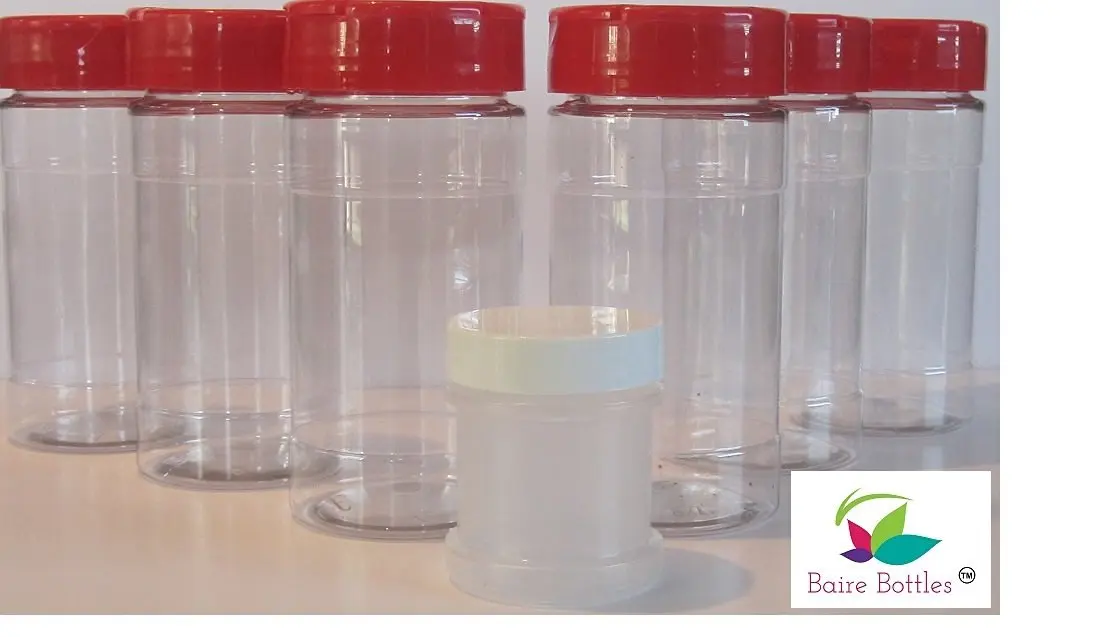 8 oz Clear Plastic Spice Bottle with Lined Red Caps 6 Pack (BONUS 1oz Spice Jar)
15.98
Get Quotations
4 oz Clear Plastic PET Spice Bottle White Caps - 6 Pack (BONUS 1 oz Spice Jar)
15.97
Get Quotations
16 oz Clear Plastic Spice Bottle with Lined Black Caps - 6 Pack (BONUS 1oz Spice Jar)
21.98
Get Quotations
4 oz Clear Plastic PET Square Spice Bottle Red Caps - 6 pk (BONUS 1oz Spice Jar)
15.97
Get Quotations
Fed up with finding suppliers? Try RFQ!

Request for Quotation

Get quotes for custom requests
Let the right suppliers find you
Close deal with one click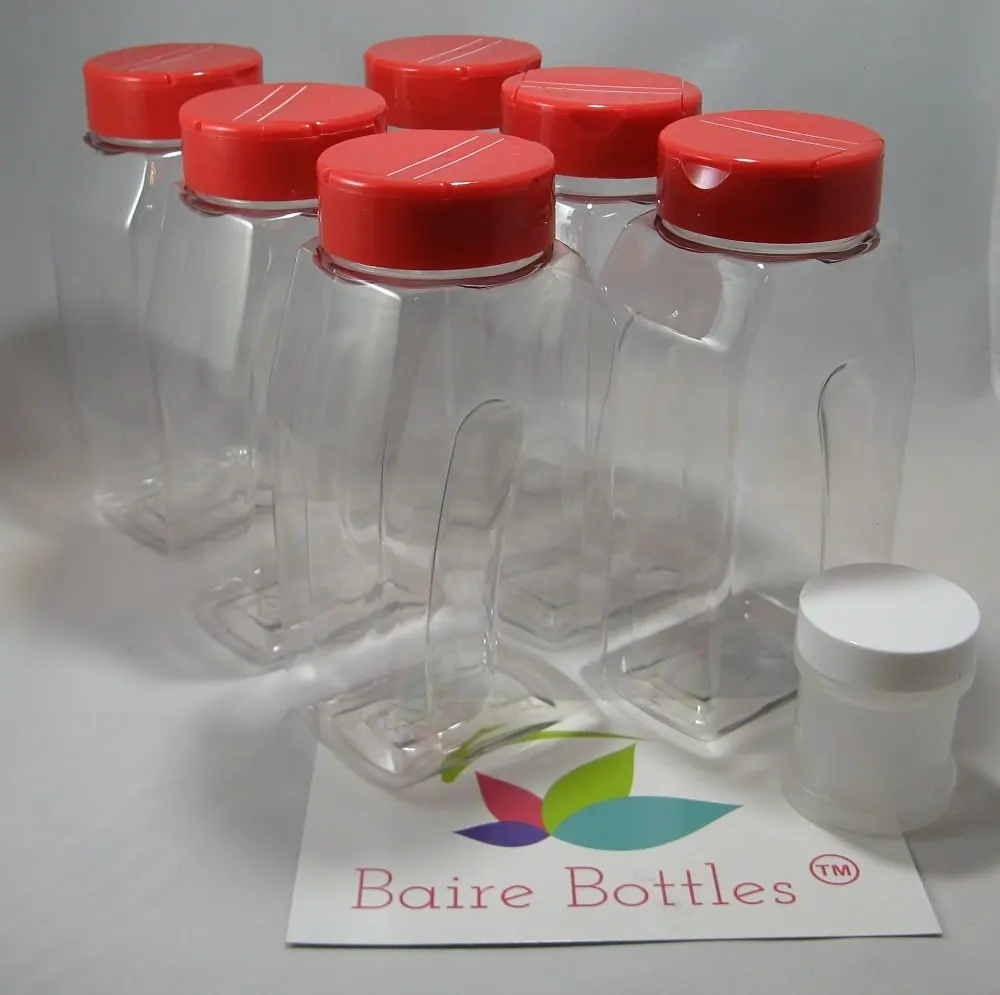 16 oz Clear Plastic Spice Bottle with Lined Red Caps - 6 Pack (BONUS 1oz Spice Jar)
21.98
Get Quotations
Kamenstein 'Lexington' 16-jar Revolving Spice Rack, Materials: ABS Body With Stainless Accents, Glass Spice Jars, Plastic Caps
48.16
Get Quotations
North American Herb & Spice Oregamax, 90 Vegi-Caps (180 Vegi-Caps)
32.0
Get Quotations
(Pack of 8) 1 OZ. Crystal Clear Plastic Round Jars - (Wide-Mouth) with White Caps, (Plus a Bonus 1/2 Oz, Jar!) - (Use as Cosmetic Containers, Spice Jars and More!)
13.99
Get Quotations
Aozita 12-piece Glass Spice Jars/Bottles [4oz] with Shaker Lids and Stainless Steel Caps - 90 Spice Labels Included
17.99
Get Quotations
Olde Thompson 16-Jar Revolving Spice Rack Black
$34.49
Get Quotations
(Pack of 10) 1/2 OZ. Crystal Clear Plastic Round Jars - (Wide-Mouth) with White Caps, (Plus a Bonus 1 Oz, Jar!) - (Use as Cosmetic Containers, Spice Jars and More!)
13.99
Get Quotations
Olde Thompson Stainless Steel 20-Jar Revolving Spice Rack
$49.97
Get Quotations
Olde Thompson 16-Jar Orbit Spice Rack
$39.97
Get Quotations
Frontier Natural Products - Round Amber Spice Jar With White Plastic Cap & Sticker Spice Label - 4 oz.
3.50
Get Quotations
(Pack of 8) 2 OZ. Crystal Clear Plastic Round Jars - (Wide-Mouth) with White Caps - (Plus a Bonus 1/2 Oz, Jar!) - (Use as Cosmetic Containers, Spice Jars and More!)
15.99
Get Quotations
North American Herb & Spice Oregamax, 90 Vegi-Caps
17.36
Get Quotations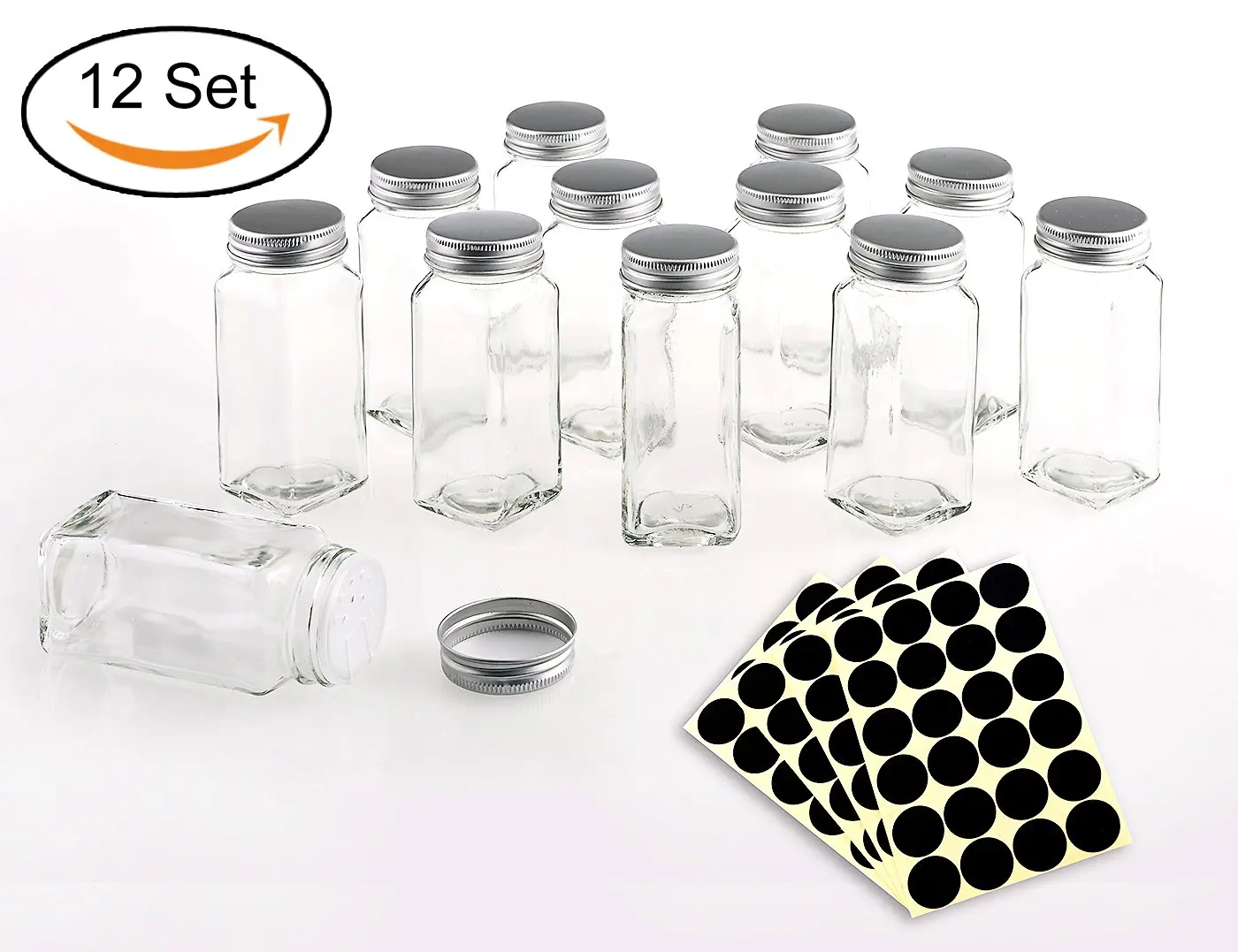 Glass Spice Jars Glass Spice Bottles with Shaker Lids Aluminum Caps and Blank Waterproof Labels(12 Spice Jars+ 12 Shaker Lids+12 Caps+96 Labels).
13.99
Get Quotations
Nakpunar 6 pcs Red Shaker & Pour Spice Caps for Mason Jars with Hot Freshness Seal Lid
13.99
Get Quotations
Olde Thompson 20-Jar Flower Revolving Spice Rack
$59.97
Get Quotations
QIN.J.FANG Premium 304 Stainless Steel Spice Jar Collection, Solid Spice Dispenser, Salt Jar, Sugar Jar, MSG Bottle, Seasoning Box
83.0
Get Quotations
Retro Set Lot 4 Glass Spice Jars Bottles Food Jar Stainless Steel Top Caps
12.99
Get Quotations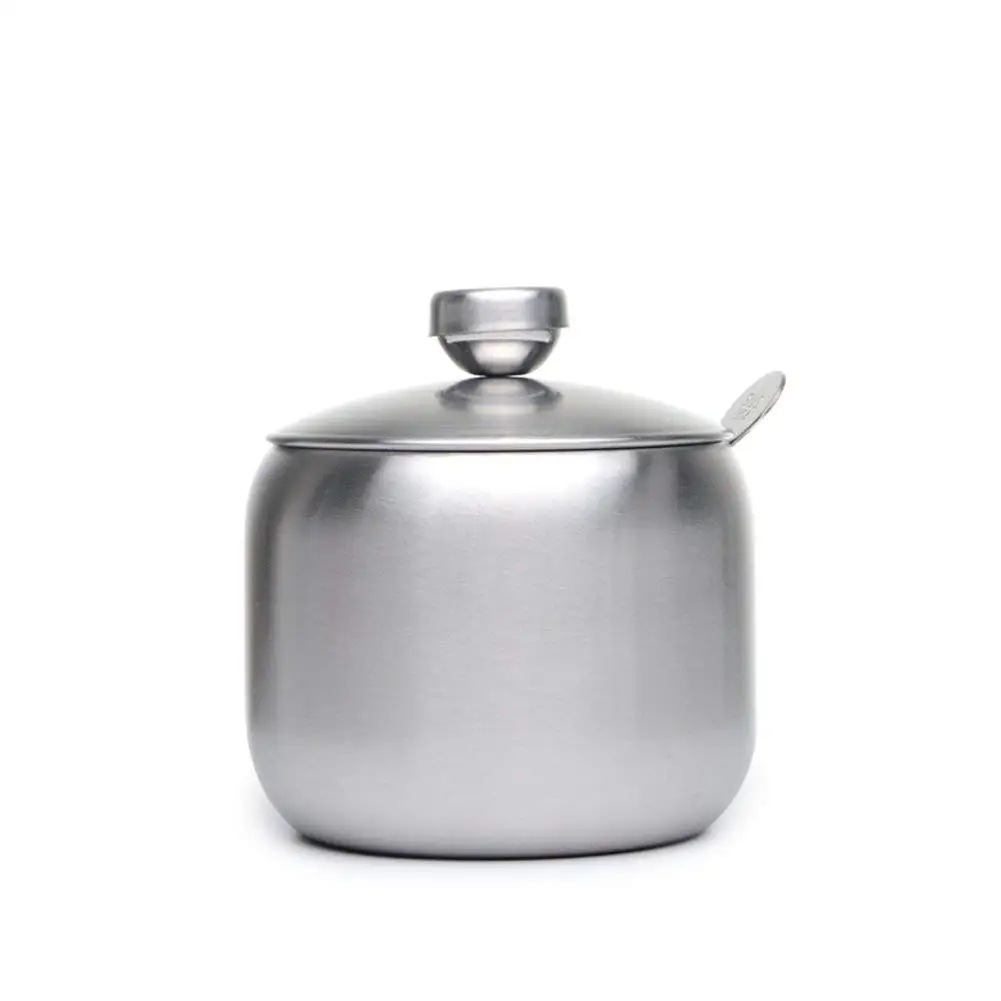 Stainless steel spice box Spice jar European-style kitchen Spice jar Super spice jars Spice jar-A
null
Get Quotations
You may also be interested in: