Subaru XV Platinum Tailored Car Mats (2011-) with FREE Winter Kit worth 2
£99.00
Get Quotations
Orlando Magic Heavy Duty Vinyl Cargo Mat
$43.42
Get Quotations
Vehicle Specific Tailored BLACK Car Mats for Porsche Boxster (1996 - 2006) - For 986 Generation model version.
£9.58
Get Quotations
Introtech AutoSport Chuka Mats, Medium Trunk Mat, Color: Gray CV-515Gray
94.95
Get Quotations
Kia K2K3K4K5 byd BYD speed sharp Si Rui Qin F0F3L3G3G6S6F6 whole surrounded by car mats
$98
Get Quotations
Classic Ford Focus new Mondeo Maverick winning wing stroke Fiesta dedicated wholly surrounded by car mats
$110
Get Quotations
Husky Liners 18331;WeatherBeater Series Front Floor Liner;2009-2014 Ford F-150
109.95
Get Quotations
Vauxhall Vectra 1999-2002 two clip type Quality Tailored Car Mats
£12.99
Get Quotations
Vehicle Specific Tailored GREY Car Mats for Chevrolet Epica (2008 - 2011) -
£14.49
Get Quotations
BMW Mini Clubman (2007-present) Tailored Car Mats BLACK
£19.97
Get Quotations
Detroit Pistons Carpeted Car Mats - Set of 2
$40.34
Get Quotations
BMW 1 Series Convertible (07-) Car Mats Black
£21.59
Get Quotations
Fed up with finding suppliers? Try RFQ!

Request for Quotation

Get quotes for custom requests
Let the right suppliers find you
Close deal with one click
WeatherTech Custom Fit Cargo Liners for Nissan Quest, Grey
94.62
Get Quotations
Skoda Octavia 1998-2004 Quality Tailored Car Mats
£19.00
Get Quotations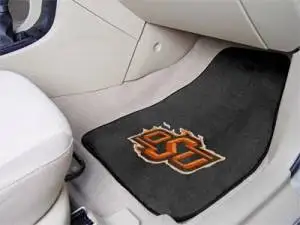 Oklahoma State 2-piece Carpeted Car Mats 18"x27"
26.89
Get Quotations
Tailored Car Floor and Boot Mat Set for BMW X3 (F25) (2011 - Now) - For 2nd Generation (F25) Version - Set includes Boot Mat
£32.95
Get Quotations
Lyle Ritz plays Jazz Ukulele How About Uke? and 50th State Jazz
19.96
Get Quotations
FANMATS NBA Boston Celtics Nylon Face Deluxe Car Mat
28.83
Get Quotations
Vehicle Specific Tailored GREY Car Mats for Toyota IQ (2009 - Now) -
£14.49
Get Quotations
Highland 4474500 Tan Custom Molded Cargo Liner
84.08
Get Quotations
Vehicle Specific Tailored GREY Car Mats for Volvo S80 (1998 - 2006) - For 1st Generation Models
£14.49
Get Quotations
Citroen C1 Platinum Tailored Car Mats (2005-)
£99.00
Get Quotations
Weathertech 445461-441522 1st & 2nd Row Black Floor Liner for 2009 - 2013 Volkswagen Tiguan
188.01
Get Quotations
Vauxhall Astra 2010 Onwards locator distance 325mm Deluxe Quality Tailored Car Mats
£12.01
Get Quotations
Fanmats Atlanta Thrashers Heavy Duty Vinyl Cargo Mat
30.58
Get Quotations
Laila by Geir Ness Womens Deodorant Stick 2.6 oz
40.20
Get Quotations
Vehicle Specific Tailored BLACK Car Mats for Renault Modus (2004 - Now) - No Special Notes are applicable for this Car Mat set
£9.58
Get Quotations
Vehicle Specific Tailored GREY Car Mats for Toyota Verso (2009 - Now) -
£14.49
Get Quotations
Weathertech 445241-443272 1st & 2nd Row Black Floor Liner for 2011 - 2011 Buick Regal
197.90
Get Quotations
Fanmats FM-05421 Virginia Tech Hokies 2 Piece Car Mats
$51.96
Get Quotations
You may also be interested in: