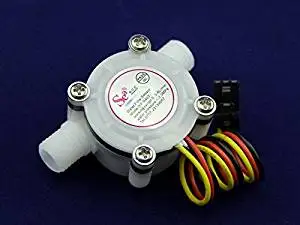 Angelelec DIY Open Sources Sensors, G1/4" Water Flow Sensor, Water Flow Sensor Consists of a Plastic Valve Body, a Water Rotor, a Hall-Effect Sensor. When Water Flows Through The Rotor, Rotor Rolls.
Shared by: Edith Payne from
amazon
Over
10
suppliers can give you a quotation.
Get Quotations Now
You should get the quotation(s) in 6 hours .