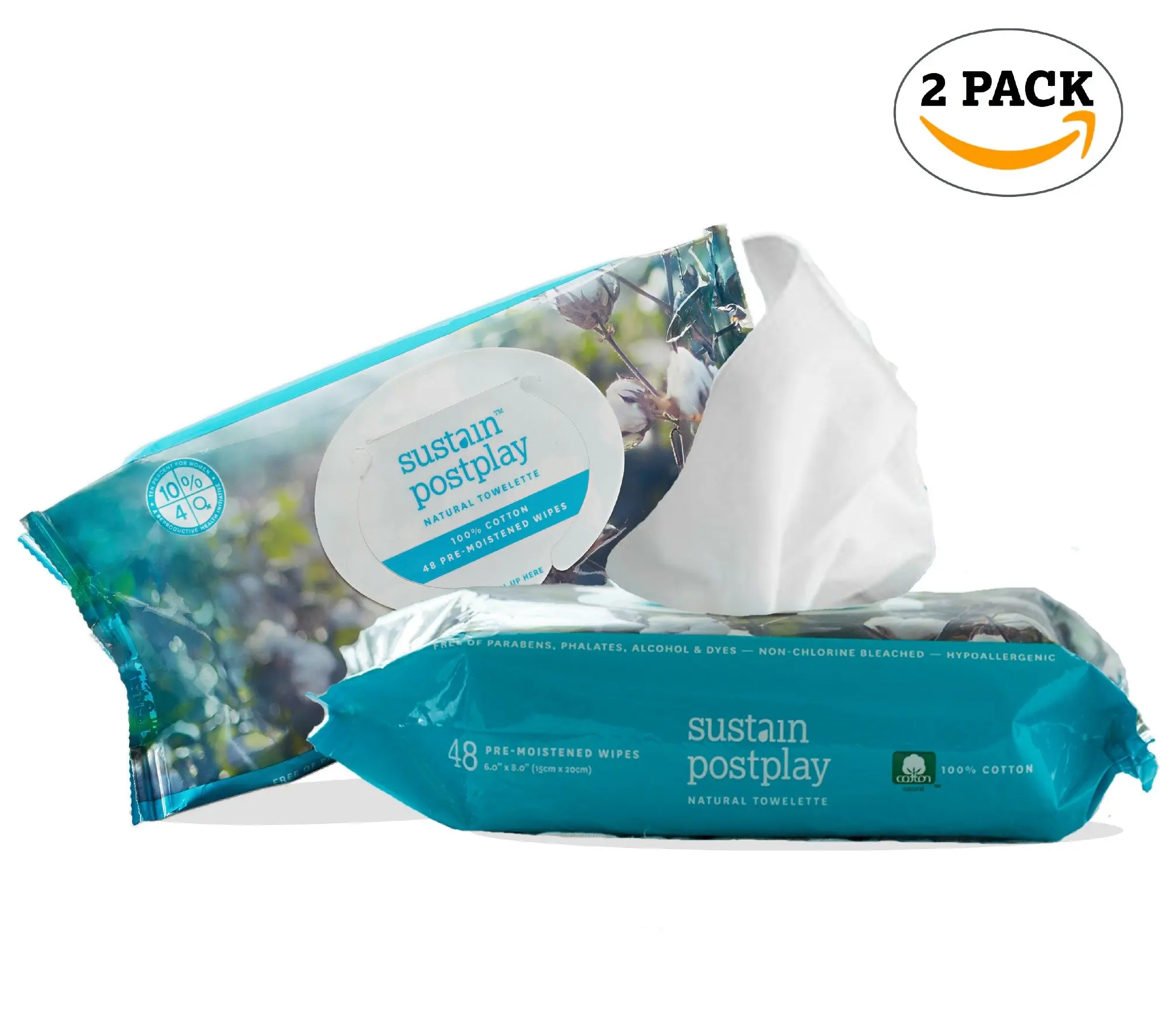 Sustain 2-Pack, (48 count ea.) Pre & Post Play All Natural Wipes with Organic Ingredients. Non-Toxic, 100% Cotton, Feminine Wipes. Moist personal wipes for hygiene, after gym and intimate experience.
Shared by: Peggy Myers from
amazon
Over
512
suppliers can give you a quotation.
Get Quotations Now
You should get the quotation(s) in 4 hours .