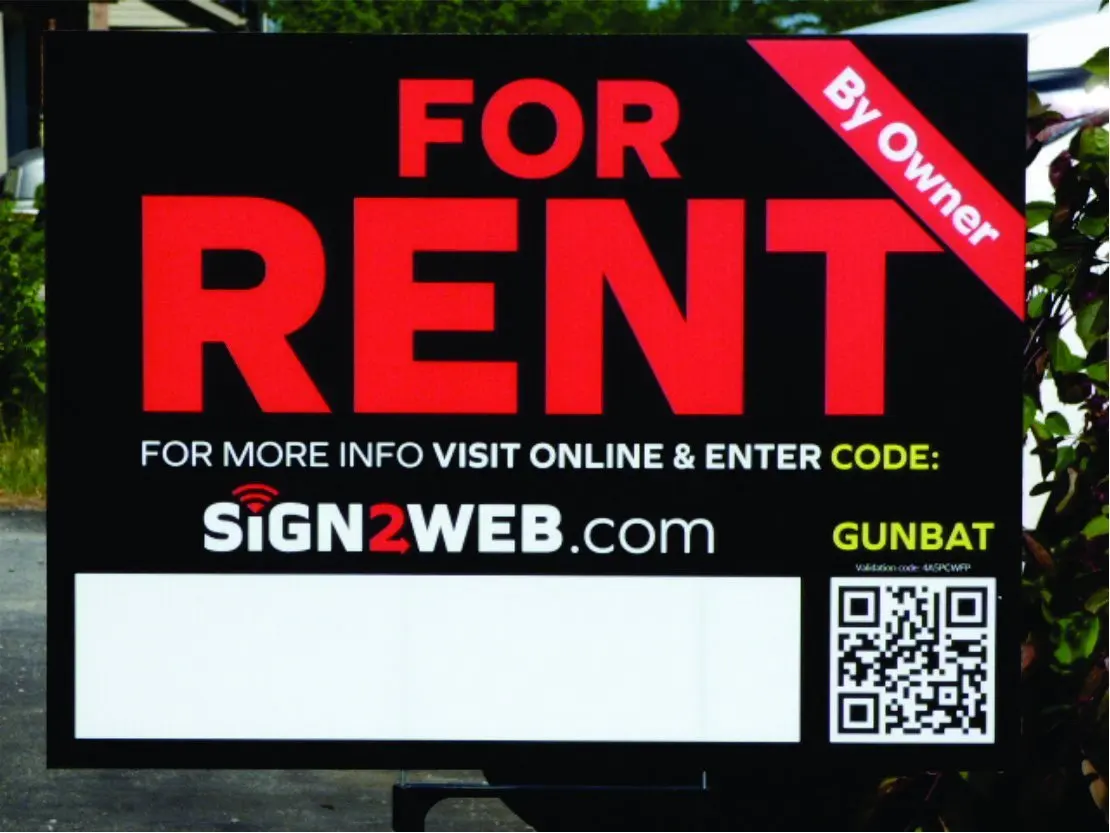 WEB ENABLED For Rent SIGN & POST - 2 Sided LASER PRINTED High Visibility For Rent Yard Sign - Size 18" x 24" Rent Sign - House For Rent Sign - THE EVOLVED FOR RENT SIGN SOLUTION!
Shared by: Shane Brooks from
amazon
Over
143
suppliers can give you a quotation.
Get Quotations Now
You should get the quotation(s) in 6 hours .