DC Cargo Mall E Track Tie-Down Rail, Zinc-Coated 12 Gauge Steel ETrack TieDown, 2' x 5" Horizontal E-Track, Bolt-On Tie Down Rail for Cargo on Pickups, Trucks, Trailers, Vans
7.99
Get Quotations
DC Cargo Mall E Track Tie-Down Rail, Zinc-Coated 12 Gauge Steel ETrack TieDown, 5' x 5" Horizontal E-Track, Bolt-On Tie Down Rail for Cargo on Pickups, Trucks, Trailers, Vans
30.59
Get Quotations
DC Cargo Mall 4Pk E Track Tie-Down Rail, Zinc-Coated 12 Gauge Steel ETrack TieDowns, 2' x 5" Horizontal E-Tracks, Pack of 4 Bolt-On Tie Down Rails for Cargo on Pickups, Trucks, Trailers, Vans
36.59
Get Quotations
DC Cargo Mall 4Pk E Track Tie-Down Rail, Zinc-Coated 12 Gauge Steel ETrack TieDowns, 5' x 5" Horizontal E-Tracks, Pack of 4 Bolt-On Tie Down Rails for Cargo on Pickups, Trucks, Trailers, Vans
69.99
Get Quotations
DC Cargo Mall 2Pk E Track Tie-Down Rail, Zinc-Coated 12 Gauge Steel ETrack TieDowns, 5' x 5" Horizontal E-Tracks, Pack of 2 Bolt-On Tie Down Rails for Cargo on Pickups, Trucks, Trailers, Vans
25.97
Get Quotations
DC Cargo Mall 6Pk E Track Tie-Down Rail, Black Powder-Coated 12 Gauge Steel ETrack TieDowns, 5' x 5" Horizontal E-Tracks, Pack of 6 Bolt-On Tie Down Rails for Cargo on Pickups, Trucks, Trailers, Vans
101.97
Get Quotations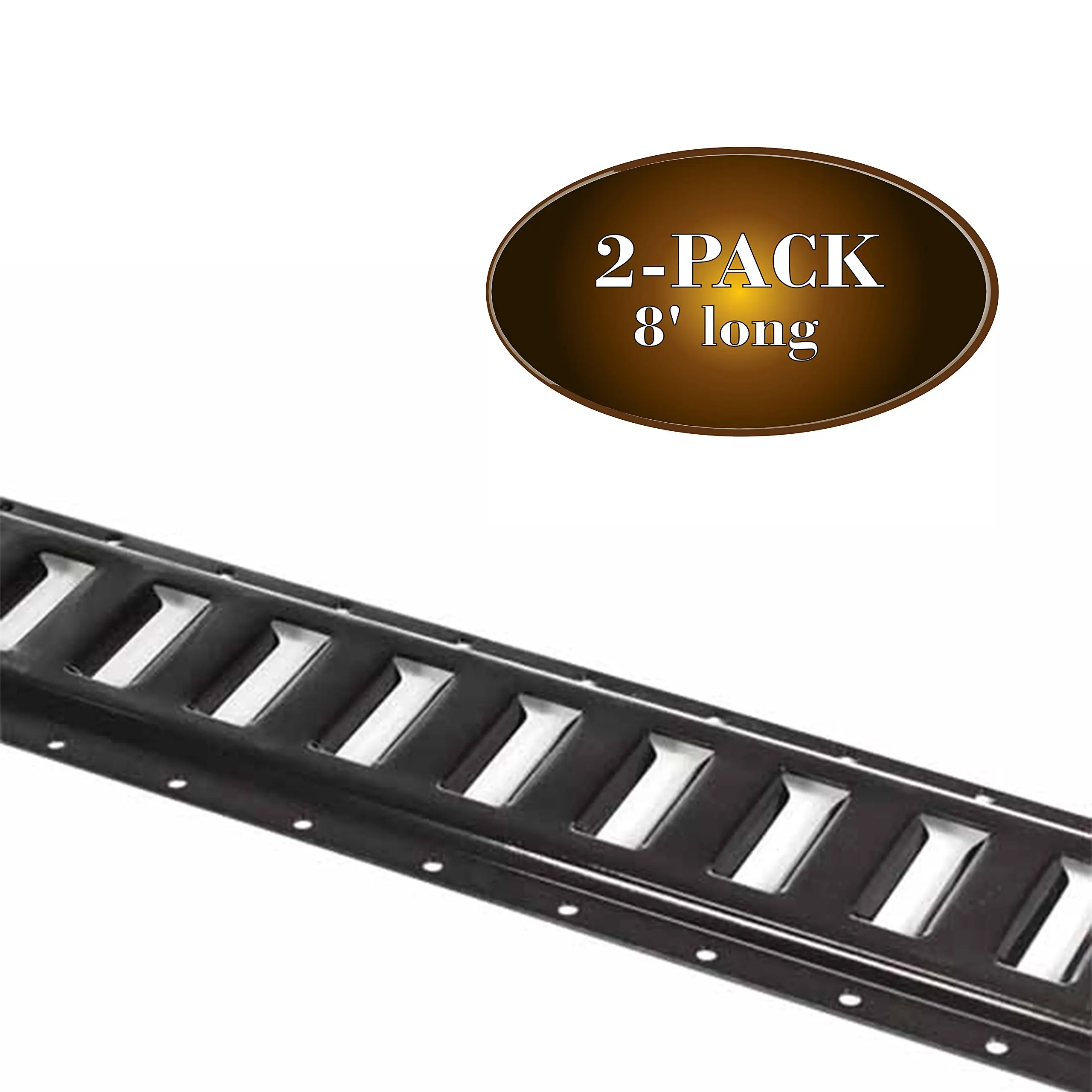 DC Cargo Mall 2Pk E Track Tie-Down Rail, Black Powder-Coated 12 Gauge Steel ETrack TieDowns, 8' x 5" Horizontal E-Tracks, Pack of 2 Bolt-On Tie Down Rails for Cargo on Pickups, Trucks, Trailers, Vans
66.99
Get Quotations
DC Cargo Mall 2Pk E Track Tie-Down Rail, Zinc-Coated 12 Gauge Steel ETrack TieDowns, 5' x 5" Vertical E-Tracks, Pack of 2 Bolt-On Tie Down Rails for Cargo on Pickups, Trucks, Trailers, Vans
26.76
Get Quotations
Tonka City Defenders Trucks 3 Pack with Fuel Transport Vintage Cargo Carrier and Roadside Assistance Tow Truck
35.00
Get Quotations
Cargo Skateboard Trucks - Red 5"
£49.95
Get Quotations
Stoneman Sports QSP-360 Sparehand Steel Adjustable Cargo Bar for Trucks Vans and SUVs
$40.56
Get Quotations
Heininger 4016 HitchMate Cargo Stabilizer Bar for Full-Size Trucks
$40.76
Get Quotations
Fed up with finding suppliers? Try RFQ!

Request for Quotation

Get quotes for custom requests
Let the right suppliers find you
Close deal with one click
KIMISS Universal Waterproof Car Trunk Cargo Storage Bag Oxford Textile Fabric Nylon for Cars, SUVs, and Trucks
18.99
Get Quotations
DC Cargo Mall 5 Feet Long Bolt-On Galvanized 12 Gauge Steel Horizontal E Track Rail Cargo Load Tie-Down Anchor in Trailers, Trucks, and Vans
11.50
Get Quotations
DC Cargo Mall 2 Inches Wide x 20 Feet Long Logistic Tie-Down Strap with E Track Spring Fitting Attachments for Loads in Enclosed Trailers, Trucks, and Cargo Vans, Blue Polyester Webbing and Steel Ratchet
11.79
Get Quotations
2 J Hooks for E Track Systems, Large Steel JHook TieDown Accessories for Cargo Tie Down Systems in Trucks, Trailers, Vans, with E-track Spring Fitting Attachments, by DC Cargo Mall
15.55
Get Quotations
Truxedo 1705211 Truck Luggage Expedition Cargo Cling All Vehicles - Truck Luggage - Bed organizer/Cargo sling - Full Size Trucks
134.39
Get Quotations
Trailer or Pickup Trucks Cargo Net Stretchable Nylon with 10 Durable Hooks Easy to Install Size 59" x 78"
18.95
Get Quotations
Ace Teah Cargo Liner Cover, Large Waterproof Pet Car Seat Cover Dog Cargo Protector Mat Universal Fit for All Cars, Trucks, SUVs
39.99
Get Quotations
RaxTDM Black 15"X15" Cargo Net Super Strong Stretch Heavy-duty for securing all sorts of small cargo on Motorcycles, Scooters, Trucks and Trailers.
7.99
Get Quotations
An Illustrated History of Military Vehicles: 100 Years of Cargo Trucks, Troop-Carrying Trucks, Wreckers, Tankers, Ambulances, Communications Vehicles and Amphibious Vehicles, With over 200 Photog
$13.72
Get Quotations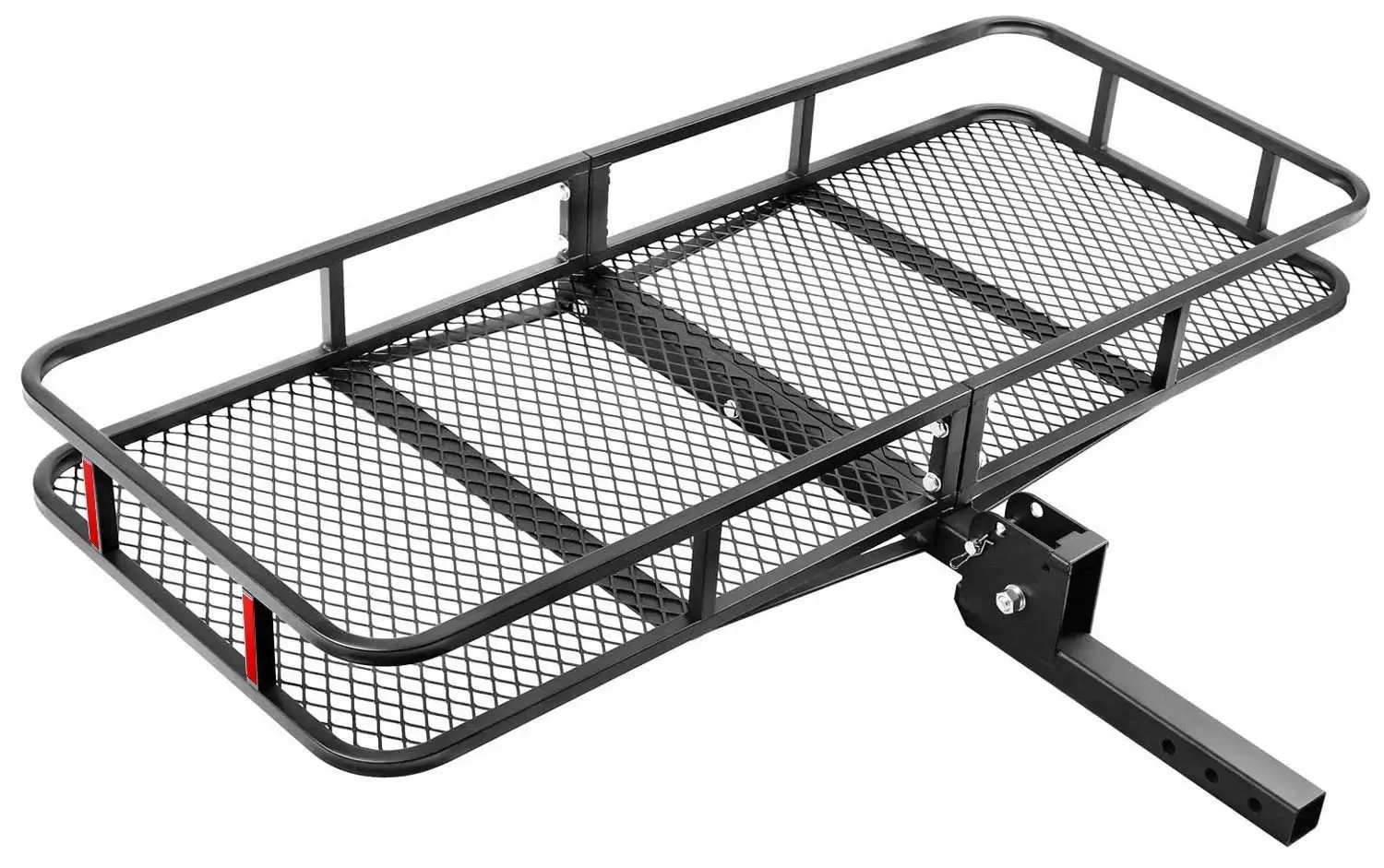 Leader Accessories Hitch Mount Rack Cargo Basket 60" x 24" x 6" Folding Cargo Carrier Luggage Basket With 500 LB Capacity Fits to 2" Receiver For SUVs,Trucks And Cars
124.99
Get Quotations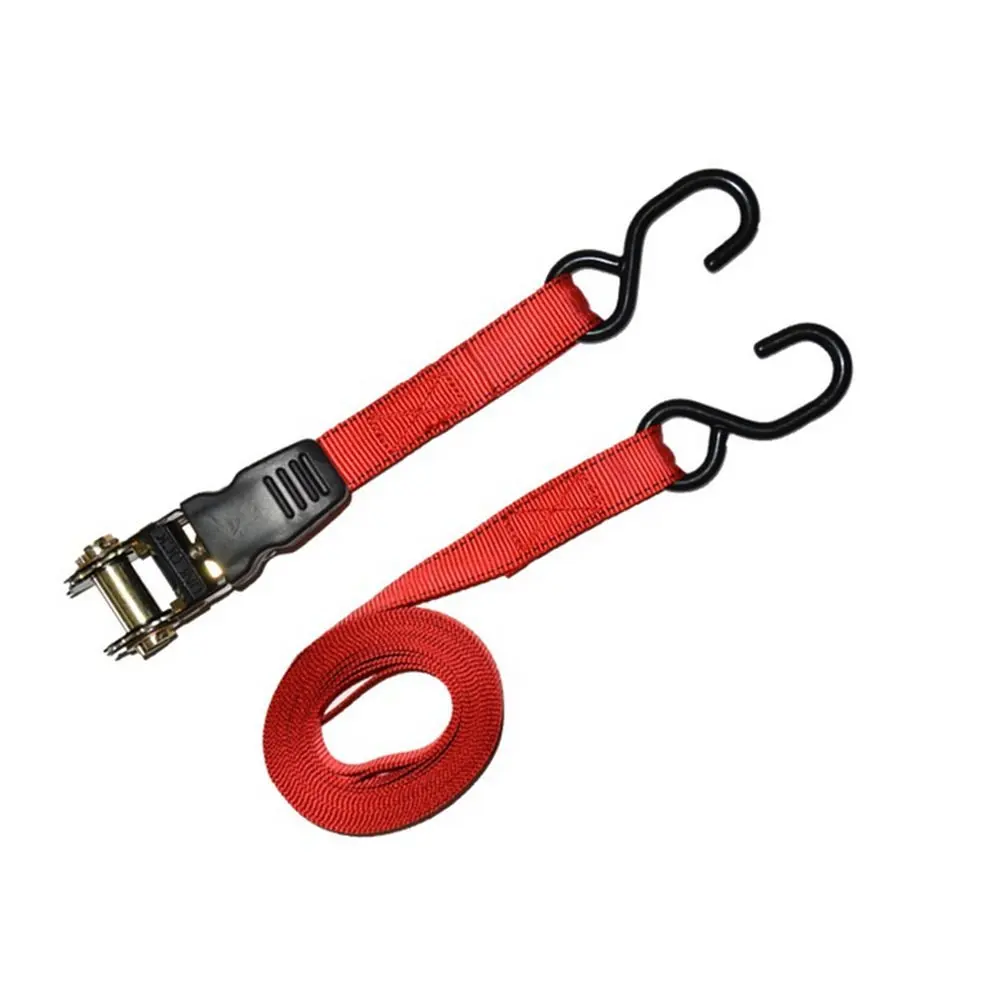 BaiFM Heavy Duty Ratchet Tie Down Straps 15ft 1100 lb Rated Capacity w/Dual S-hooks Retractable Cargo Straps for Moving Appliances, Lawn Equipment, Cargo & Luggage Transport on Your Cars Trucks Red
13.99
Get Quotations
DC Cargo Mall 2" Diameter Black Steel V-Ring BoltOn Trailer Cargo Tie-Down Anchor with Bolting Hole, Replacement for D-Ring Plastic Flush Mount Pan Fitting Tiedown | For Trailers and Trucks
5.99
Get Quotations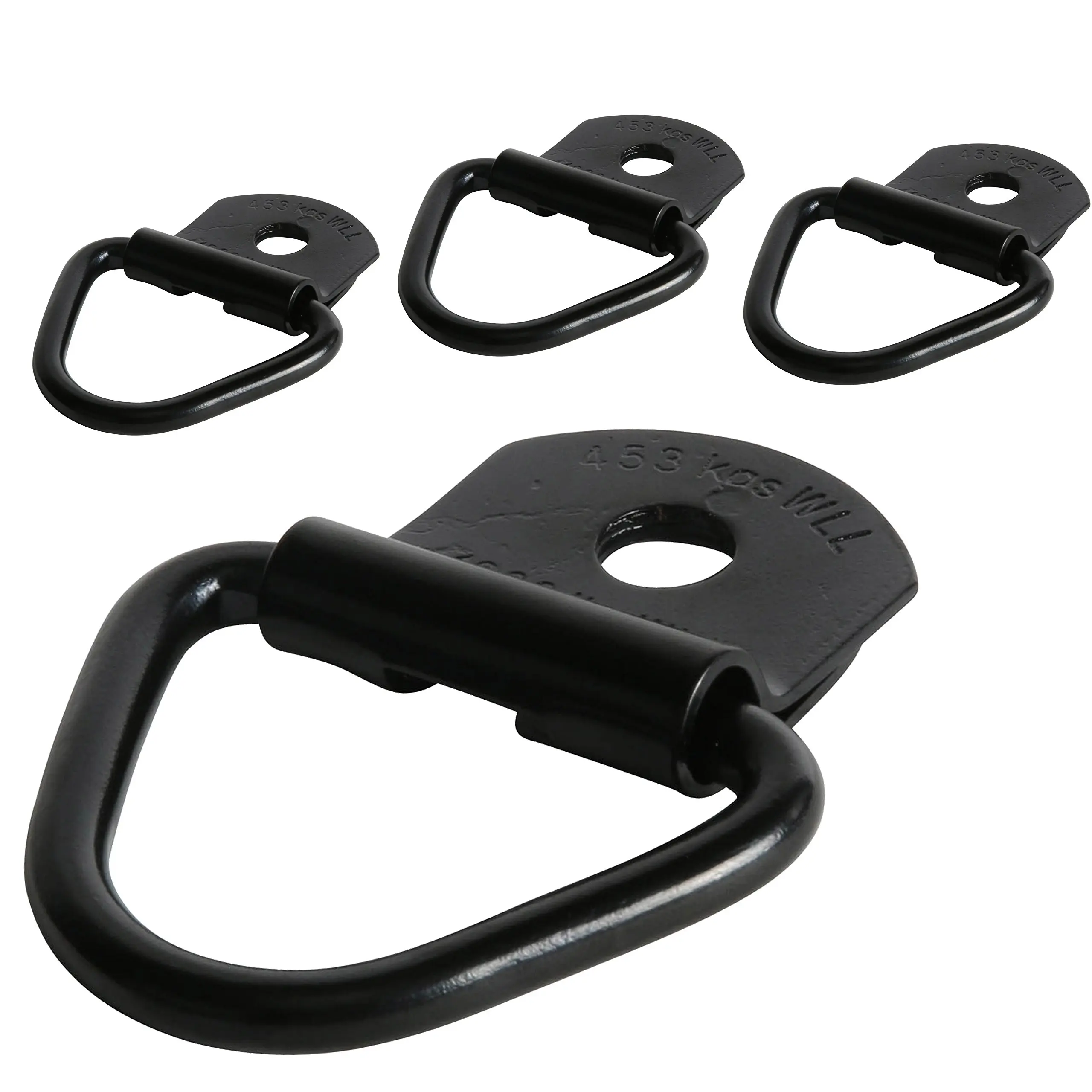 DC Cargo Mall FOUR 2" Diameter Black Steel V-Ring BoltOn Trailer Cargo Tie-Down Anchor, Replacement for D-Ring Plastic Flush Mount Pan Fitting Tiedown | For Trailers, Trucks and Warehouses
9.97
Get Quotations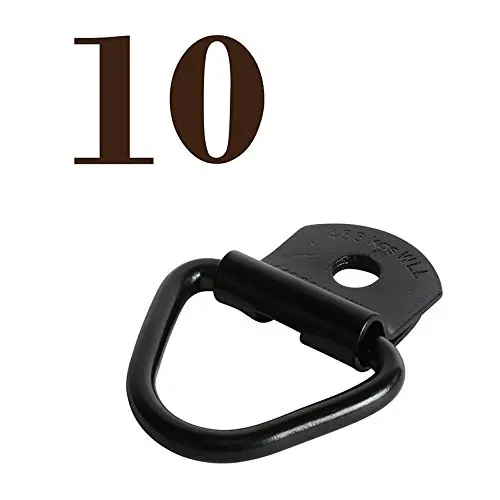 DC Cargo Mall TEN 2" Diameter Black Steel V-Ring BoltOn Trailer Cargo Tie-Down Anchor with Bolting Hole, Replacement for D-Ring Plastic Flush Mount Pan Fitting Tiedown | For Trailers and Trucks
19.97
Get Quotations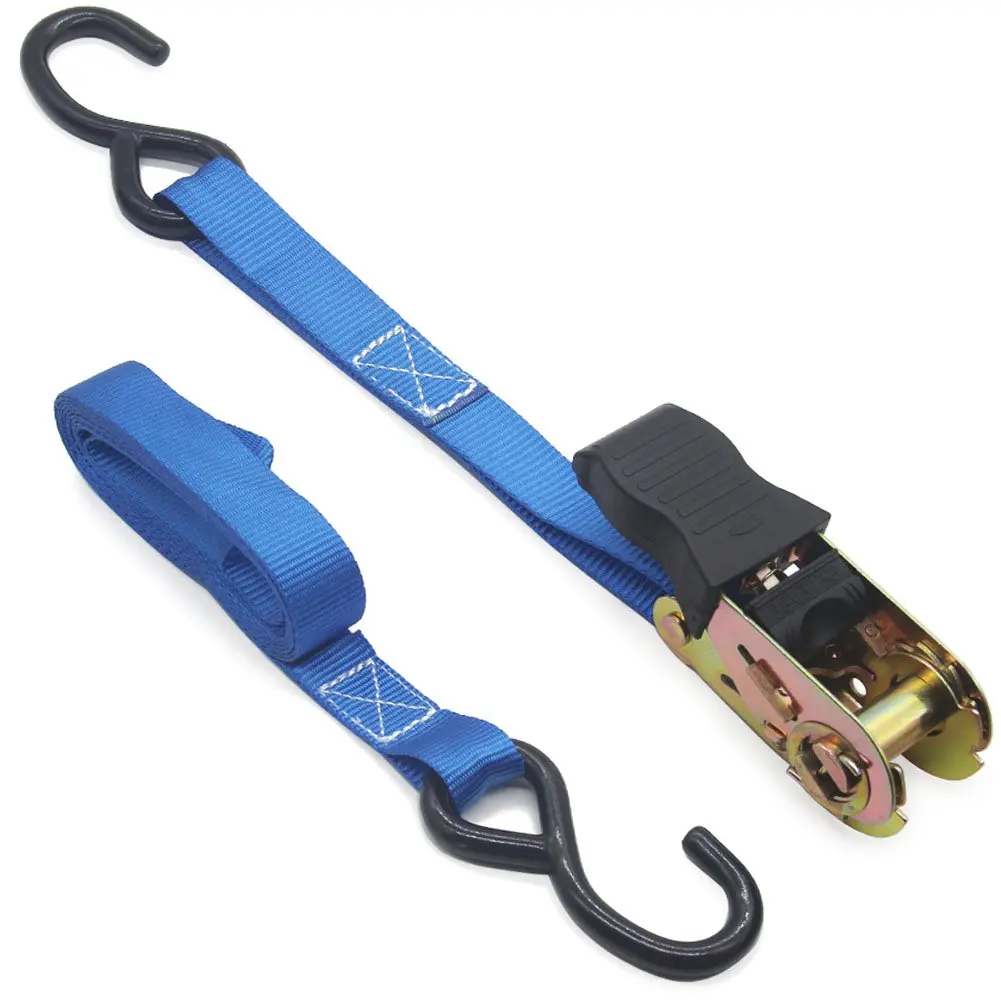 HOLLY TRIP Heavy Duty Ratchet Strap, 10'x 1" Tie Down Cargo Straps 500lb Capacity with Comfort Handles and Coated S Hooks For Cargo Shipping, Trucks, Furniture, Appliances, Bikes & More
11.99
Get Quotations
DC Cargo Mall 93"- 102" Adjustable Aluminum E-Track Decking/Shoring Beam | Cargo Load Lock Bar for Enclosed Trailers, Trucks, Vans, and Reefers with the E Track Tie-Down System
69.97
Get Quotations
DC Cargo Mall 84"- 96" Adjustable Aluminum E-Track Decking/Shoring Beam | Cargo Load Lock Bar for Enclosed Trailers, Trucks, Vans, and Reefers with the E Track Tie-Down System
79.99
Get Quotations
3" X 27' Cargo Web Strap W/flat Hook for Trucks and Flat Bed Trailers
18.50
Get Quotations
You may also be interested in: