Mrs. Clean Kitchen NON-Stick Oven and Grill Liners 3-Pack Cookie Sheet or Fresh Meat, Quality BPA FREE Grill Mats Thick, Heat Resistant Mat – Easy to Clean – Reduce Spills, Stuck-On Foods
9.95
Get Quotations
GE JRP20SKSS 24" Single Electric Wall Oven with 2.7 cu. ft Oven Capacity Self-Clean Interior Light Sabbath Mode
1433.10
Get Quotations
TV Products Oven Mate Clean Cooking Non-stick Oven Sheets Keep Bottom of Oven Clean
$9.99
Get Quotations
Frigidaire FFET2725PS 27" Double Electric Wall Oven with 3.8 Cu. Ft. Self-Clean Ovens Delay Clean Option Timed
1703.10
Get Quotations
Frigidaire FFET2725PB 27" Double Electric Wall Oven with 3.8 Cu. Ft. Self-Clean Ovens Delay Clean Option Timed
1388.10
Get Quotations
GE JK3000SFSS 27" 4.3 cu. ft. Capacity Built-In Single Wall Oven With Self-Clean Heavy-Duty Oven Racks Ten-Pass Bake
1253.10
Get Quotations
GE JK3000DFWW 27" 4.3 cu. ft. Capacity Built-In Single Wall Oven With Self-Clean Heavy-Duty Oven Racks Ten-Pass Bake
1073.10
Get Quotations
GE JK3000DFBB 27" 4.3 cu. ft. Capacity Built-In Single Wall Oven With Self-Clean Heavy-Duty Oven Racks Ten-Pass Bake
1073.10
Get Quotations
Toaster Oven Tray Pan, P&P Chef Stainless Steel Broiler Pan, Small Rectangle 9''x7''x1'', Non Toxic & Heavy Duty, Easy Clean & Dishwasher Safe
8.99
Get Quotations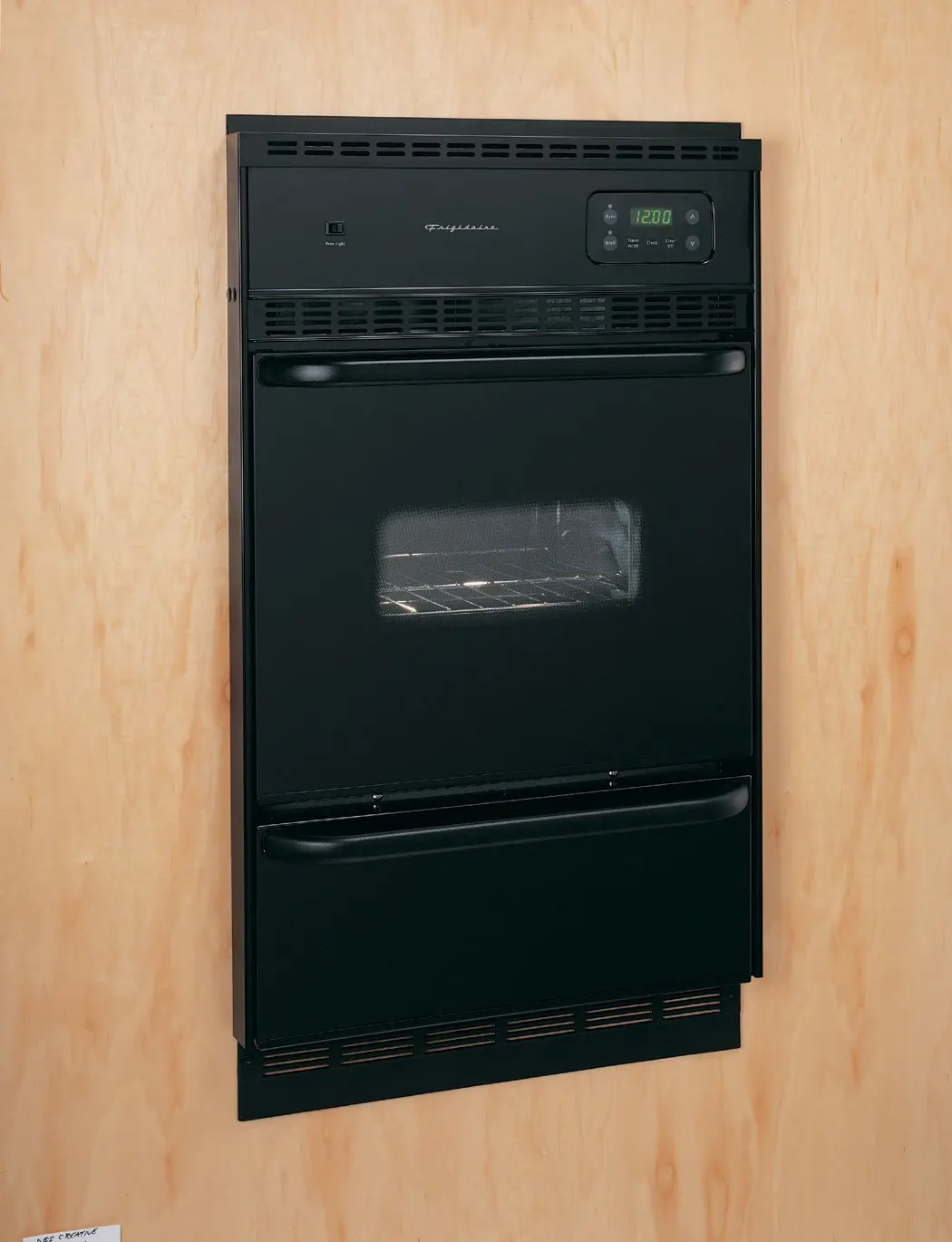 FGB24L2AB 24" Single Gas Wall Oven With Manual Clean Glass Window Door 2 Oven Racks EasySet Oven Control Glide Out Lower Broiler Manual Clean Porcelain Oven & In
1.0
Get Quotations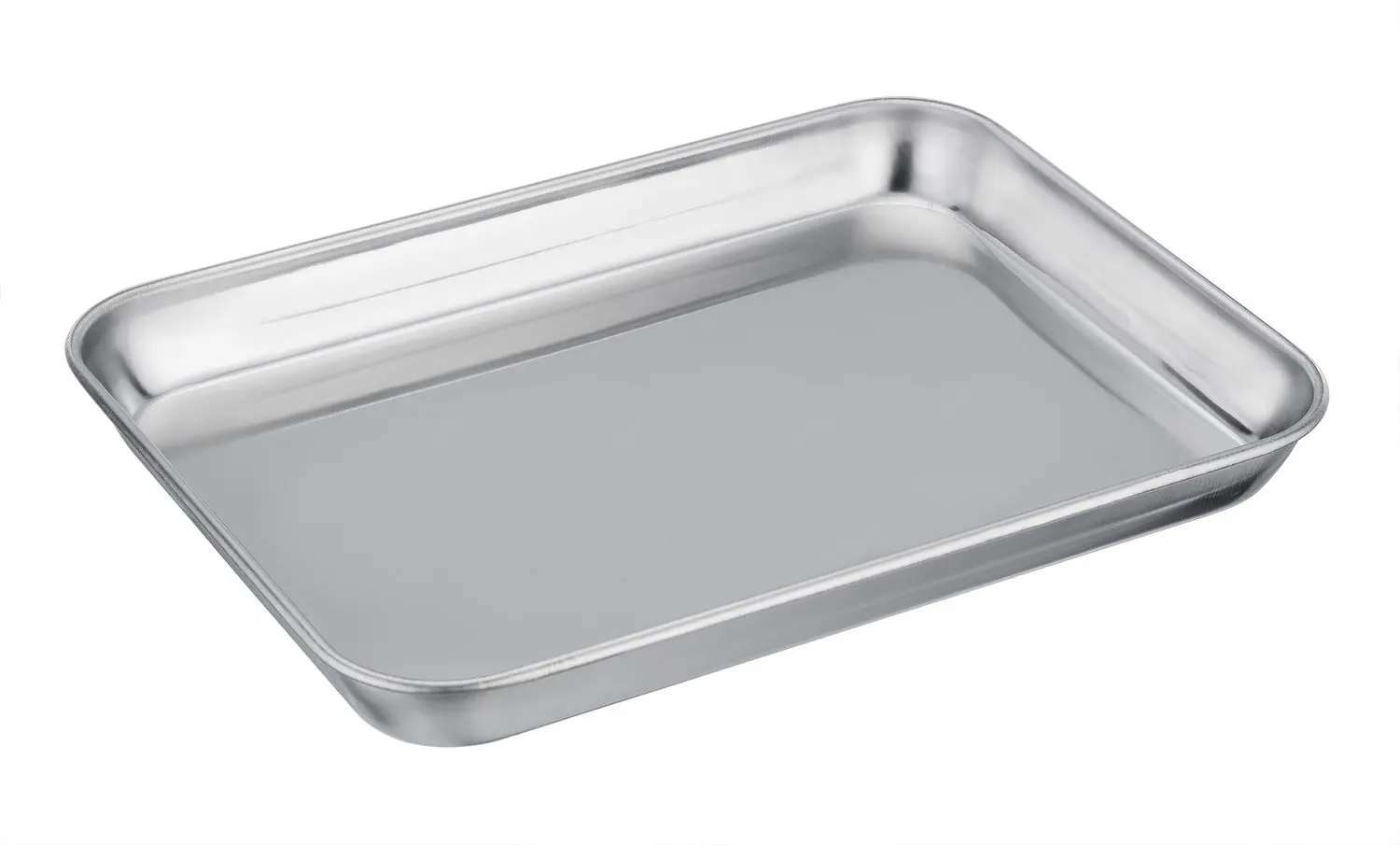 TeamFar Pure Stainless Steel Toaster Oven Pan Tray Ovenware, 7''x9''x1'', Heavy Duty & Healthy, Mirror Finish & Easy clean, Deep Edge, Dishwasher Safe (18/0 Steel)
9.99
Get Quotations
Non-Stick Heavy Duty Oven Liners(3-Piece Set)-Thick,Heat Resistant Fiberglass Mat-Easy to Clean-Reduce Spills, Stuck Foods and Clean Up-Kitchen Friendly Cooking Accessory,FDA Approved by Grill Magic
9.99
Get Quotations
Fed up with finding suppliers? Try RFQ!

Request for Quotation

Get quotes for custom requests
Let the right suppliers find you
Close deal with one click
Toaster Oven Tray, P&P Chef Stainless Steel Toaster Oven Pan, Rectangle 8''x10''x1'', Non Toxic & Healthy, Rust Free & Dishwasher Safe, Mirror Finish & Easy Clean
10.89
Get Quotations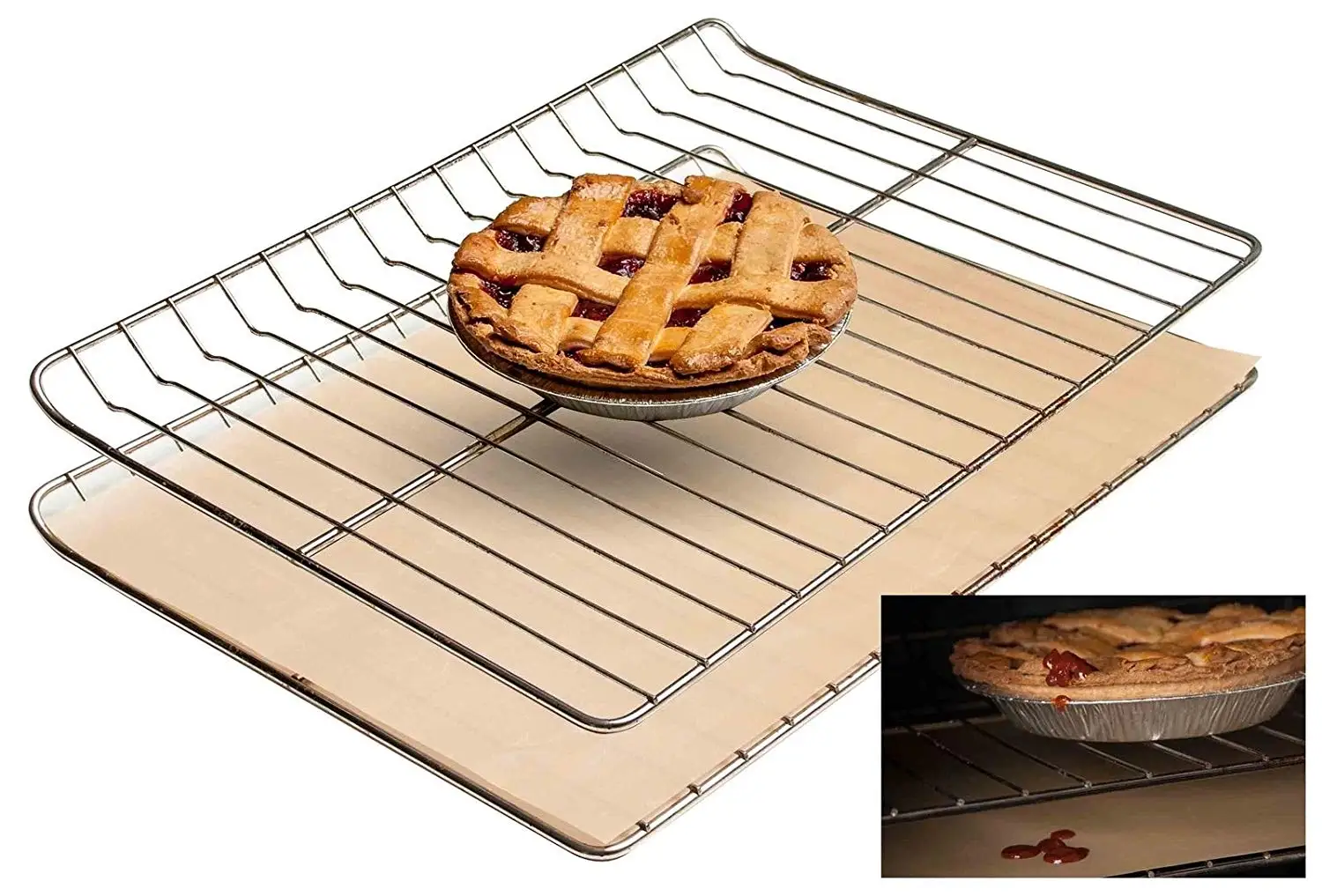 Baking Mats Silicone Non-stick Oven Liner Heavy Duty Reusable Easy to Clean Baking Mat 23 Inches X 16.25 Inches 1 Pcs
14.74
Get Quotations
GRILL APPETIT Premium Oven Mat - Large Size Non Stick Oven/Baking Mat - Reusable and Easy to Clean
10.0
Get Quotations
DCS WODU30 30 Double Electric Wall Oven 4.0 cu. ft. Capacity per Oven, True Convection, Self Clean
4499.00
Get Quotations
GE JT3000DFBB 30" 5.0 cu. ft. Built-In Single Wall Electric Oven With Self-Clean Heavy-Duty Oven Racks 10-Pass Bake
999.00
Get Quotations
GE JT3000SFSS 30" 5.0 cu. ft. Built-In Single Wall Electric Oven With Self-Clean Heavy-Duty Oven Racks 10-Pass Bake
999.00
Get Quotations
Pizza Pal Plus Digital Snack Oven Removable Clean Out Tray Two Temperature Settings 450f and 350f for Greater Flexibility Two Heating Elements Full 3 High Oven Opening Stainless Steel.
124.81
Get Quotations
Frigidaire FGB24T3E 24'' Single Gas Wall Oven with Manual Clean Porcelain Oven, Electronic Ignition and Full-Size Lower Broiler
1.0
Get Quotations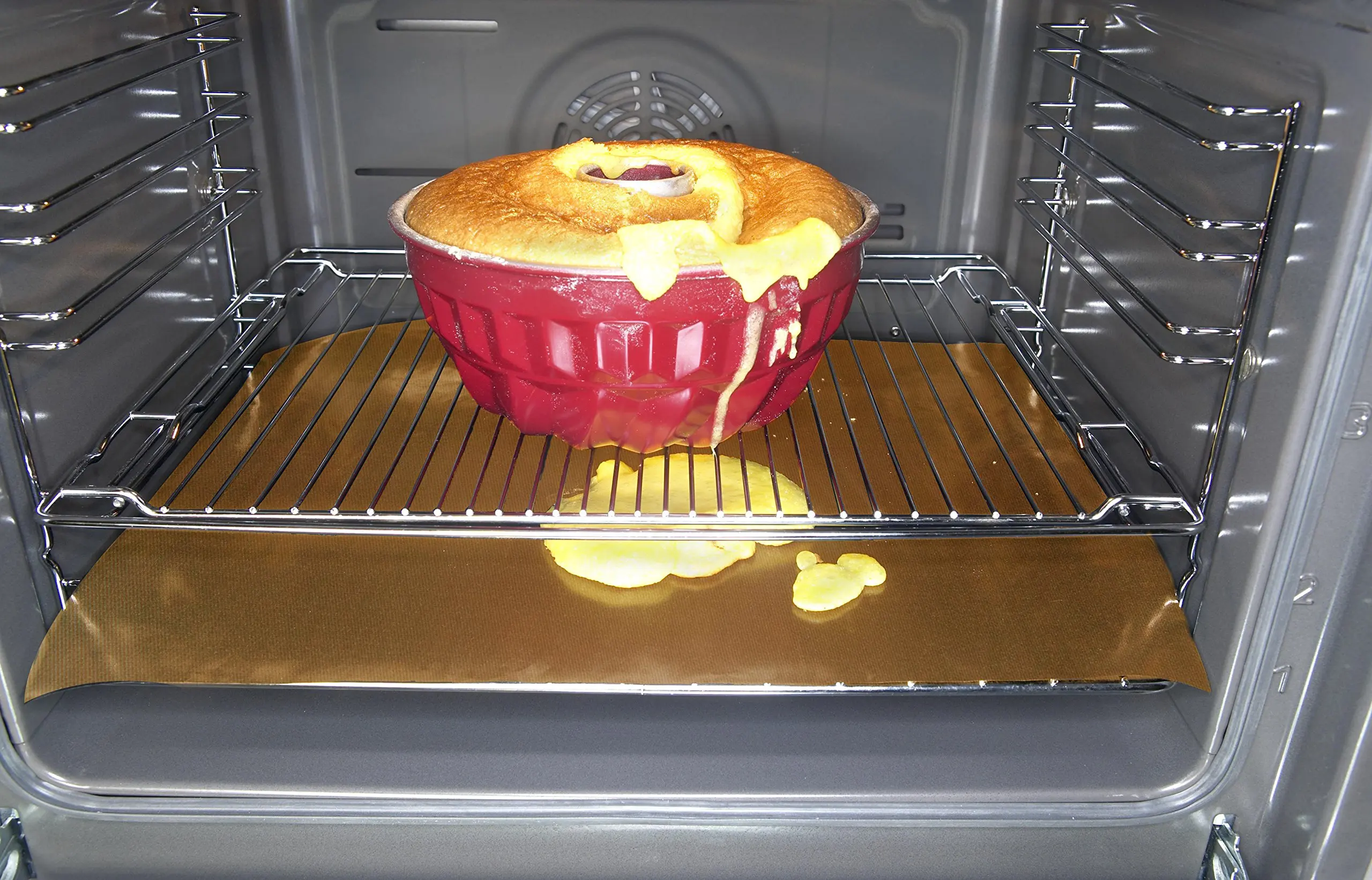 Copper Non-Stick Oven Liner - Professional Grade - 16.5x23". Never clean the bottom of your oven again. Also use on BBQ. By Cooks Innovations
9.99
Get Quotations
GE Profile PK7500SFSS 27" SC Convection Double Oven with Hidden Bake Interior Designer Handle Self Clean with
2963.10
Get Quotations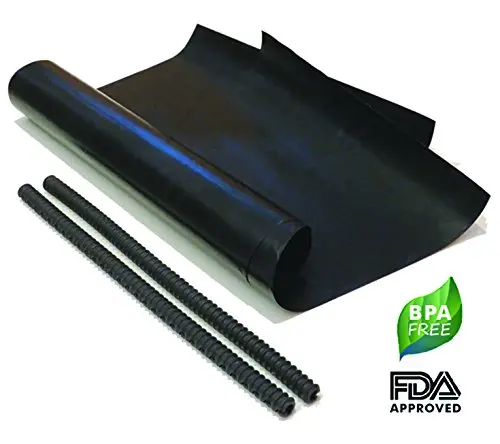 IDEALI Oven Protector Set: 2 Non-Stick Oven Liners + FREE 2 Oven Rack Guards & EBOOK| BPA-Free, Easy 2 Clean & Dishwasher Safe| Top Liner Kit For Electric, Gas, Grill, Microwave and Toaster Ovens.
16.9
Get Quotations
PT7800EKES 30 Built-In Convection Oven/ Microwave With 1.7 cu. ft. Capacity True European Convection Glass touch controls Ten-pass bake elements Self-clean with Steam Clean option
1.0
Get Quotations
Non-stick Oven Liner - Heavy Duty Reusable Easy to Clean Baking Mat
$29.99
Get Quotations
Fisher Paykel OB24SDPX4 24" 2.0 cu. ft. Single Self-clean Electric Built-in Oven with Multible Cooking Modes
$1499.00
Get Quotations
Set of 4 Oven Liners EZ Clean Reusable Non-Stick Coating Mat 4pcs
24.95
Get Quotations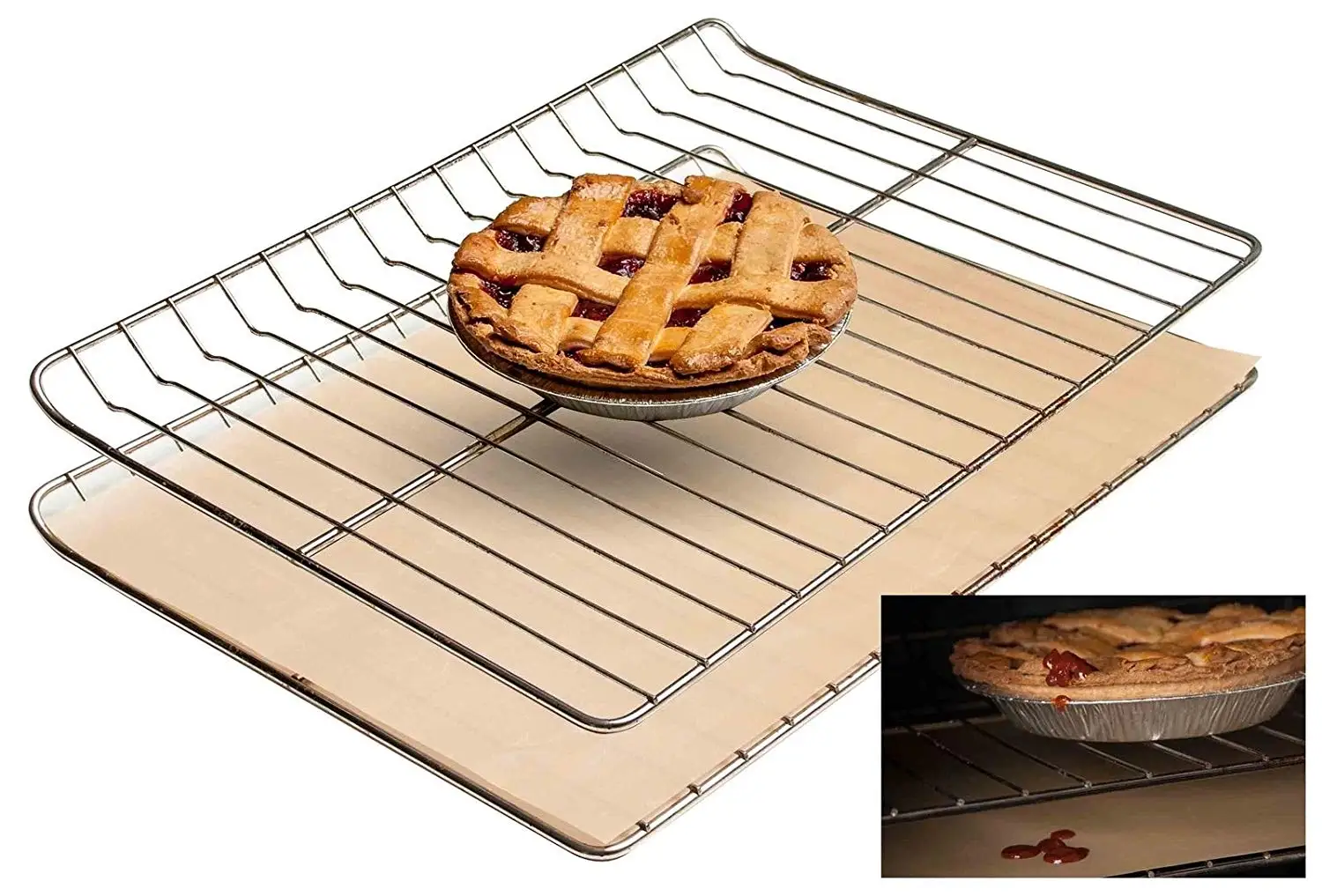 Non-stick Oven Liner - Heavy Duty Reusable Easy to Clean Baking Mat
9.68
Get Quotations
TeamFar Stainless Steel Toaster Oven Tray Pan Ovenware Professional, 12.5''x10'x1'', Non Toxic & Healthy, Rust Free & Mirror Finish, Easy Clean & Dishwasher Safe
11.98
Get Quotations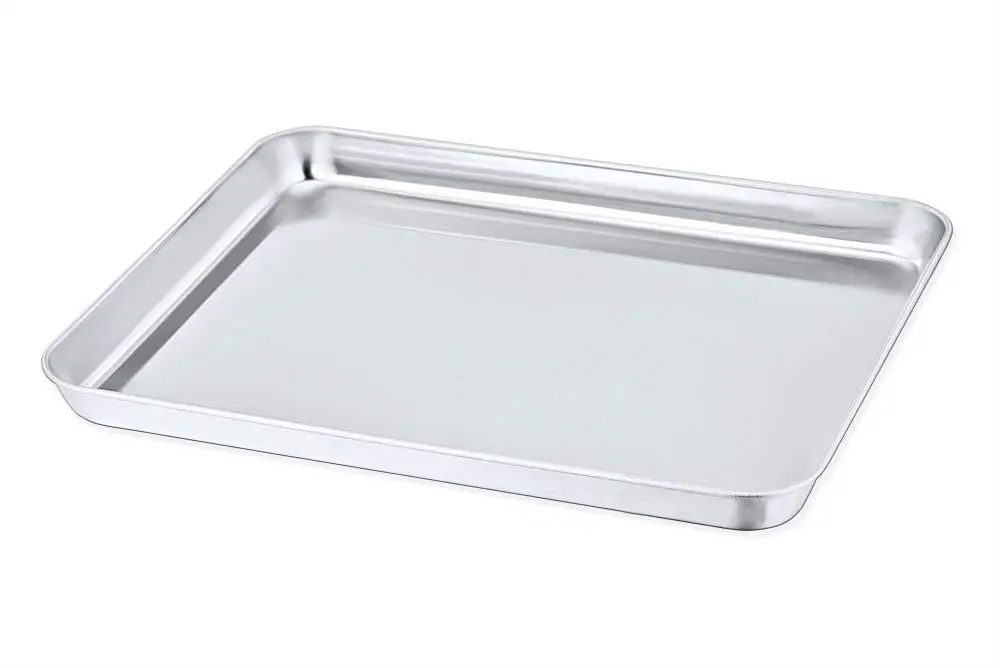 Toaster Oven Pan, P&P Chef Stainless Steel Toaster Oven Tray Bakeware, Rectangle 12.5'' x 10'' x 1'', Non Toxic & Healthy, Rust Free & Dishwasher Safe, Mirror Finish & Easy Clean
11.89
Get Quotations
You may also be interested in: