ProBar 1081512 Organic Peanut Butter Chocolate Chip Bar Case Of 12 3 Oz
$39.91
Get Quotations
Probar - Probar Organic Peanut Butter Chocolate Chip Bar - Case of 12 - 3 oz
37.78
Get Quotations
Probar Organic Peanut Butter Chocolate Chip Bar - Case Of 12 - 3 Oz
63.09
Get Quotations
Meridian Organic Pumpkin Seed Butter & Organic Sunflower Seed Butter Gift Pack
£14.99
Get Quotations
Meridian Organic Smooth Peanut Butter & Organic Crunchy Peanut Butter Gift Pack
null
Get Quotations
Meridian Organic Smooth Almond Butter & Organic Smooth Cashew Butter Gift Pack
null
Get Quotations
Organic Lavender Soap, Sensitive Skin Soap, vegan soap, baby soap, Cream Soap, shea butter soap, calendula soap, gentle
8.5
Get Quotations
Coconut Oil and Shea Butter Whipped Body Butter Gardenia. Made with African Shea Butter. Fair trade organic and combined with organic Shea Butter for added healing properties. 4oz jar
15.99
Get Quotations
100% Organic Raw Unrefined African Shea Butter- Grade A Fair Trade Premium Shea Butter From Ghana- Great Natural Skin Lotion- Naturally Rich in Vitamins a & E - Unrefined Organic Shea Butter Is Extremely Nourishing and Perfect for Skin and Hair in Homemade Soaps Lotions and More- Net Weight 8 oz
$9.97
Get Quotations
Coconut Oil and Shea Butter Whipped Body Butter Egyptian Musk. Made with African Shea Butter. Fair trade organic and combined with organic Shea Butter for added healing properties. 4oz jar
15.99
Get Quotations
Coconut Oil and Shea Butter Whipped Body Butter Cherry Almond. Made with African Shea Butter. Fair trade organic and combined with organic Shea Butter for added healing properties. 4oz jar
15.99
Get Quotations
Coconut Oil and Shea Butter Whipped Body Butter Cherry Blossom. Made with African Shea Butter. Fair trade organic and combined with organic Shea Butter for added healing properties. 4oz jar
15.99
Get Quotations
Fed up with finding suppliers? Try RFQ!

Request for Quotation

Get quotes for custom requests
Let the right suppliers find you
Close deal with one click
Coconut Oil and Shea Butter Whipped Body Butter Coconut Lemongrass. Made with African Shea Butter. Fair trade organic and combined with organic Shea Butter for added healing properties. 4oz jar
15.99
Get Quotations
Coconut Oil and Shea Butter Whipped Body Butter Cucumber Melon. Made with African Shea Butter. Fair trade organic and combined with organic Shea Butter for added healing properties. 4oz jar
15.99
Get Quotations
Cascadian Farm Organic Peanut Butter Bliss Granola 13.2 oz
$3.98
Get Quotations
Sweet Ella's Organic Peanut Butter - Smooth 13 oz.
11.99
Get Quotations
Late July Organic Bite Size Mini Peanut Butter Sandwich Crackers 5 oz (Pack of 12)
$45.15
Get Quotations
Nourish Organic Body Butter Wild Berries Sensible Organics 3.6 oz Cream
7.27
Get Quotations
Sweet Ella's Organic Peanut Butter - Crunchy 12.5 oz.
7.39
Get Quotations
Dizao Organics: Chocolate and Shea Butter . 95% Organic Moisturizing Lip Balm. Made in the USA
4.75
Get Quotations
Botanical Beauty Organic Virgin Unrefined Raw Maracuja Butter, 16 fl. oz
29.95
Get Quotations
Greenscape Organic Moisturising Shower Gel and Deeply Moisturising Body Lotion Gift Set (Organic Shea Butter)
27.90
Get Quotations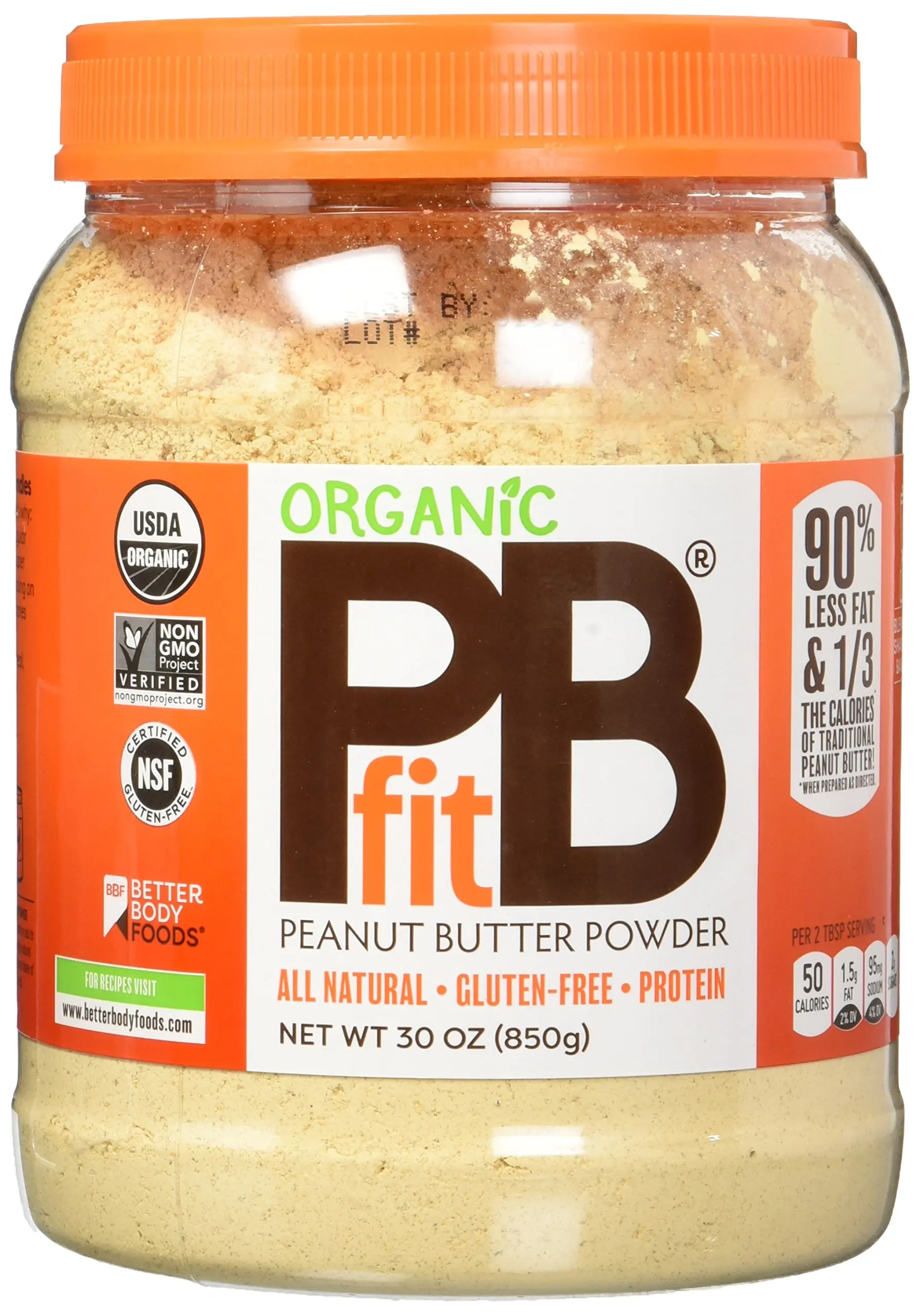 PBfit All-Natural Organic Peanut Butter Powder, 30 Ounce, Peanut Butter Powder from Real Roasted Pressed Peanuts, Good Source of Protein, Organic Ingredients
12.74
Get Quotations
ProBar 1081496 Organic Peanut Butter Bar Case Of 12 3 Oz
$47.53
Get Quotations
Organic Valley Salted Butter Quarters, 4 count, 1 lb
null
Get Quotations
Organic Green SuperFood Chocolate Peanut Butter Protein Bar- Box Amazing Grass 1
42.98
Get Quotations
Shea Butter with Organic Argan Oil -Net Wt. 8.43 fl. oz.
10.99
Get Quotations
Organic Valley Unsalted Cultured Butter Quarters, 4 count, 1 lb
null
Get Quotations
4 Oz 100% Pure Organic Shea Butter - No Additives
9.99
Get Quotations
Nourish Organic Body Butter Lavender Mint Sensible Organics 3.6 oz Cream
$6.00
Get Quotations
You may also be interested in: