AlpineAire Spicy Sausage Pasta
6.75
Get Quotations
Natural High 439 Spicy Sausage Pasta Serves 2
$11.11
Get Quotations
AlpineAire Spicy Pork Sausage Pasta
8.62
Get Quotations
Kitchen Basics 3-In-1 Hand Crank Manual Meat Grinder and Vegetable Grinder/Mincer with Stainless Steel Blades + 3 Size Sausage Stuffer + Pasta Maker / Quickly & Easily Grind Meat Create Sausages and Pasta / Attaches to Surface with Powerful Suction Base (White
19.95
Get Quotations
Healthy Choice Baked Italian Sausage Pasta Bake 8.5 oz
$1.98
Get Quotations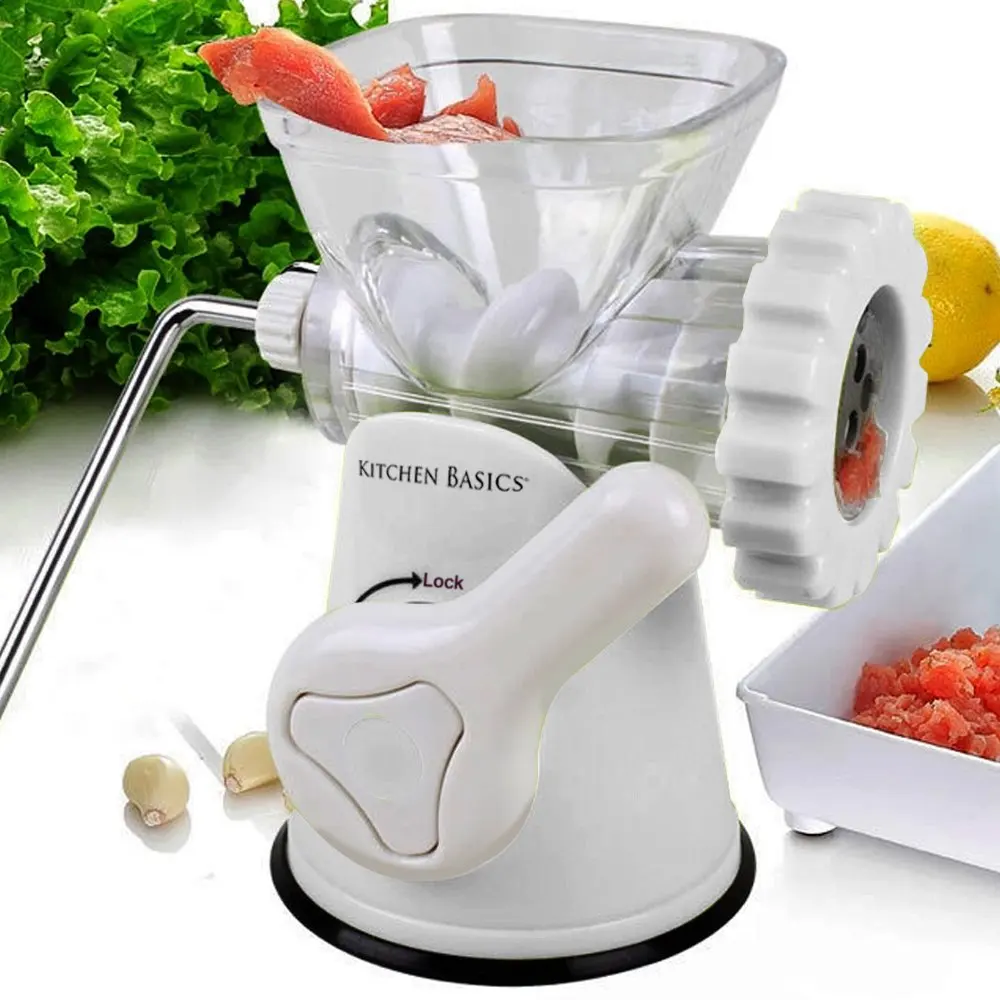 Kitchen Basics 3-In-1 Meat Grinder and Vegetable Grinder/Mincer, 3 Size Sausage Stuffer, Pasta Maker (White) by F&W
22.95
Get Quotations
Norpro Hand Meat Grinder/mincer/pasta Maker Hamburger Sausage Pate Baby Food New
$97.36
Get Quotations
Bertolli Sauce: Italian Sausage Garlic & Romano Pasta Sauce 24 oz
null
Get Quotations
Chef Boyardee Overstuffed Italian Sausage Ravioli Pasta 15 oz
$0.75
Get Quotations
Barilla Italian Entrees Sausage & Tomato Rotini Pasta, 9 oz
$2.00
Get Quotations
Healthy Choice Italian Sausage Pasta Bake Baked Recipes, 8.5 oz
null
Get Quotations
Classico Traditional Favorites Italian Sausage Pasta Sauce with Peppers & Onions 24 oz
$2.16
Get Quotations
Fed up with finding suppliers? Try RFQ!

Request for Quotation

Get quotes for custom requests
Let the right suppliers find you
Close deal with one click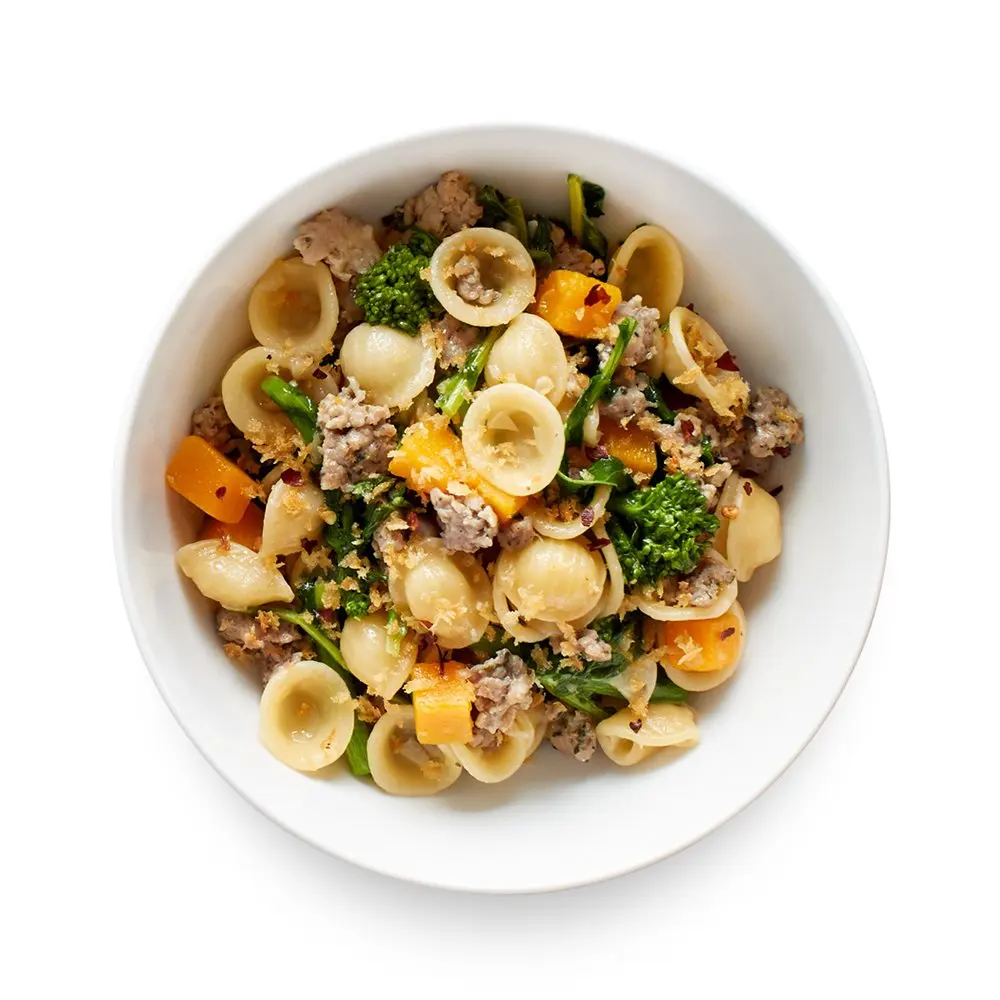 Amazon Meal Kits, Orecchiette Pasta with Italian Sausage, Serves 2
1.0
Get Quotations
CLASSICO ITALIAN SAUSAGE PASTA SAUCE 24oz 3pack
20.53
Get Quotations
Mids Homestyle Italian Sausage Pasta Sauce, 32 Ounce -- 12 per case.
88.25
Get Quotations
Hormel Microwavable Compleats Spicy Italian Sausage & Pasta with Marinara Sauce 10 oz (Pack of 6)
33.95
Get Quotations
XMRE Main Single Entree - Many Different Flavors! (Penne Pasta With Veggie Sausage)
9.50
Get Quotations
Mid's Homestyle Pasta Sauce Italian Sausage
108.25
Get Quotations
Pork Sausage Ragu' 180 Gr - Italian Pasta Sauces
£5.20
Get Quotations
Hunt's Italian Sausage Flavored Pasta Sauce 24 oz
$0.98
Get Quotations
Nestle Chef-Mate Sausage and Shell Shaped Pasta Entree, 107 Ounce -- 6 per case.
78.55
Get Quotations
Refurbished Litchi 5.3 Quart Stand Mixer with Meat Grinder, Sausage Stuffer, Pasta Dies, Blender and 4 Beaters, Silver
1.0
Get Quotations
Bernardi Triangle Sicilian Sausage Ravioli Pasta, 3 Pound -- 2 per case.
71.85
Get Quotations
FGN Manual Meat Grinder Multifunctional Kitchen Hand Crank Mincer pasta Maker Machine / Vegetable Mincers with Strong Suction Base sausage Casing Attachment for All Meats vegetables parsley herb beef garlic onion potato peanut pepper
26.95
Get Quotations
Italian Bean and Vegetarian Sausage Pasta Entree Meal - High Protein, Low Calories Microwaveable
4.50
Get Quotations
Natural High Spicy Sausage Pasta
12.50
Get Quotations
Hunt's Italian Sausage Pasta Sauce 24oz Can (Pack of 6)
$18.99
Get Quotations
Hunts Premium Italian Sausage Pasta Sauce 24 oz (Pack of 12)
49.26
Get Quotations
Cucina Amore: Pasta with Sausage Sauce & Sweet Pepper Salad
11.99
Get Quotations
Newman's Own Italian Sausage & Peppers Pasta Sauce, 24 oz, 2 pk
11.15
Get Quotations
You may also be interested in: