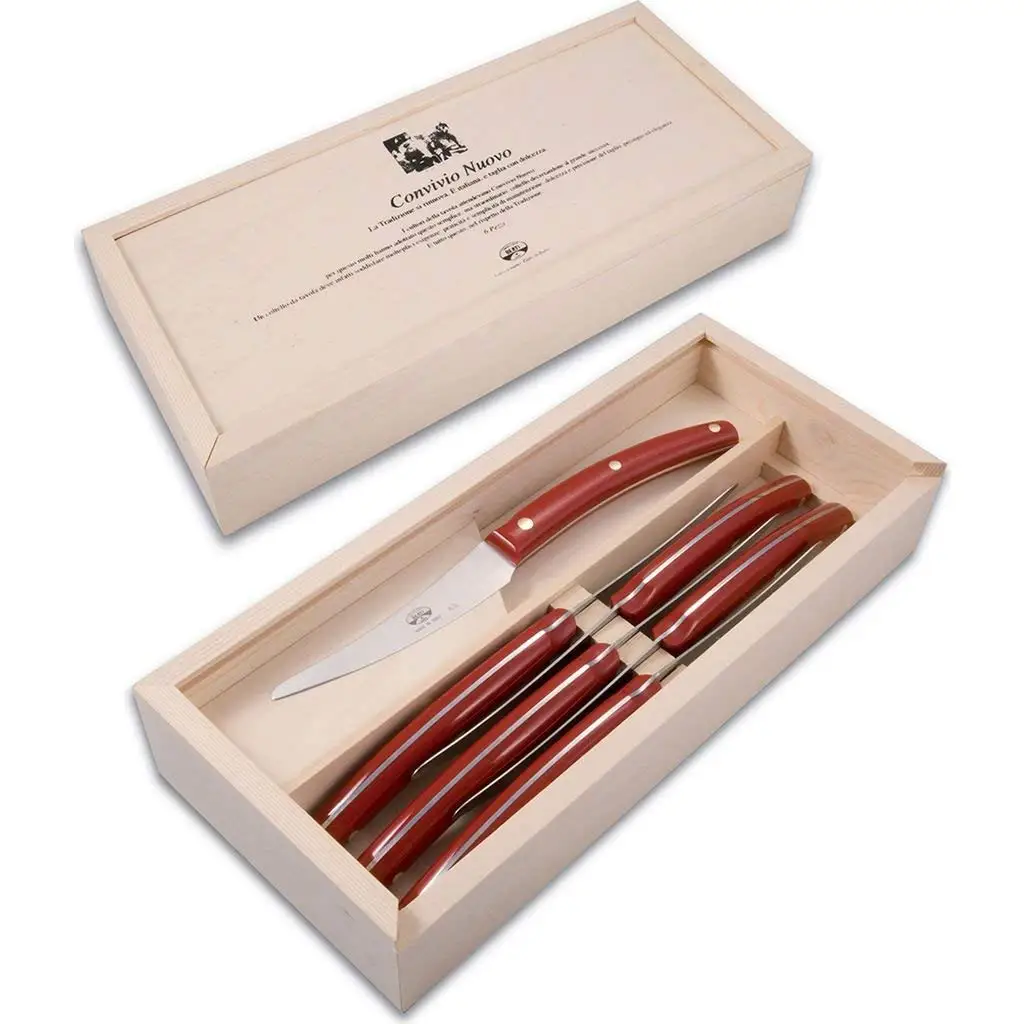 Coltellerie Berti Set of 6 Convivio Steak Knives | Red Lucite Handles
590.0
Get Quotations
Kitchenaid 6-PC Red Fine edge Contoured Steak Knives
$19.95
Get Quotations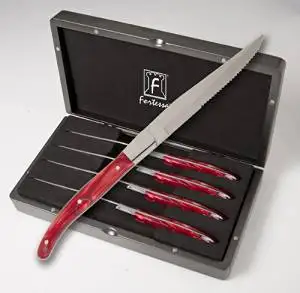 Fortessa Laguiole Red Marble Handle Steak Knives (set Of 4)
75.0
Get Quotations
MASTERCHEF RED 15 pc KITCHEN KNIFE SET W/WOOD CUTTING BOARD STEAK KNIVES SHEARS
17.99
Get Quotations
Set of 6 Laguiole steak knives red color plexiglass handles direct from France
178.56
Get Quotations
Steak Knives Serrated Set Of 6 Stainless Steel Steak Knives Kitchen Outdoor Ne
US $7.85
Get Quotations
Steak Knife / Premium Restaurant Quality Steak Knives Set of 6 & Wooden Luxury Gift Box by MyHouseHold101
null
Get Quotations
Masterchef 13pc 7" RED Santoku Knife Cutlery Set W/block and Steak Knives NEW
43.26
Get Quotations
Kitchenaid 6-PC Red Fine edge Contoured Steak Knives
$20.99
Get Quotations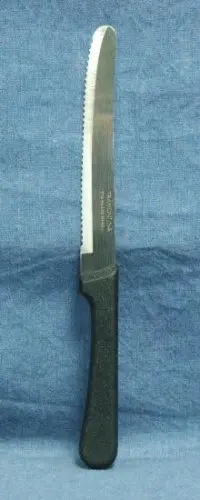 Set of 24 Tramontina Commercial Steak Knives NEW
49.99
Get Quotations
Artboil Steak Knives Set of 4 in Japanese SUS420J2 Stainless Steel Pro Steak Serrated Edge Blade Pakka Wooden Full Tang Handle.
17.23
Get Quotations
Steak knives, Emojoy Steak knife set, Stainless Steel Steak Knives Serrated, German Stainless Steel with Highly Resistant and Durable Pakkawood Handle (Steak Knives Set of 4)
16.98
Get Quotations
Fed up with finding suppliers? Try RFQ!

Request for Quotation

Get quotes for custom requests
Let the right suppliers find you
Close deal with one click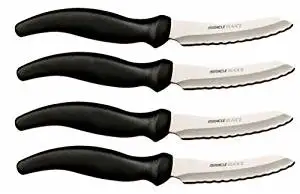 Four Steak Knives (4 Steak Knives)
24.99
Get Quotations
Four Restaurant Quality Ultra Sharp Steak Knives with Dark Pear Wood Handles and Stainless Steel Blades.
15.95
Get Quotations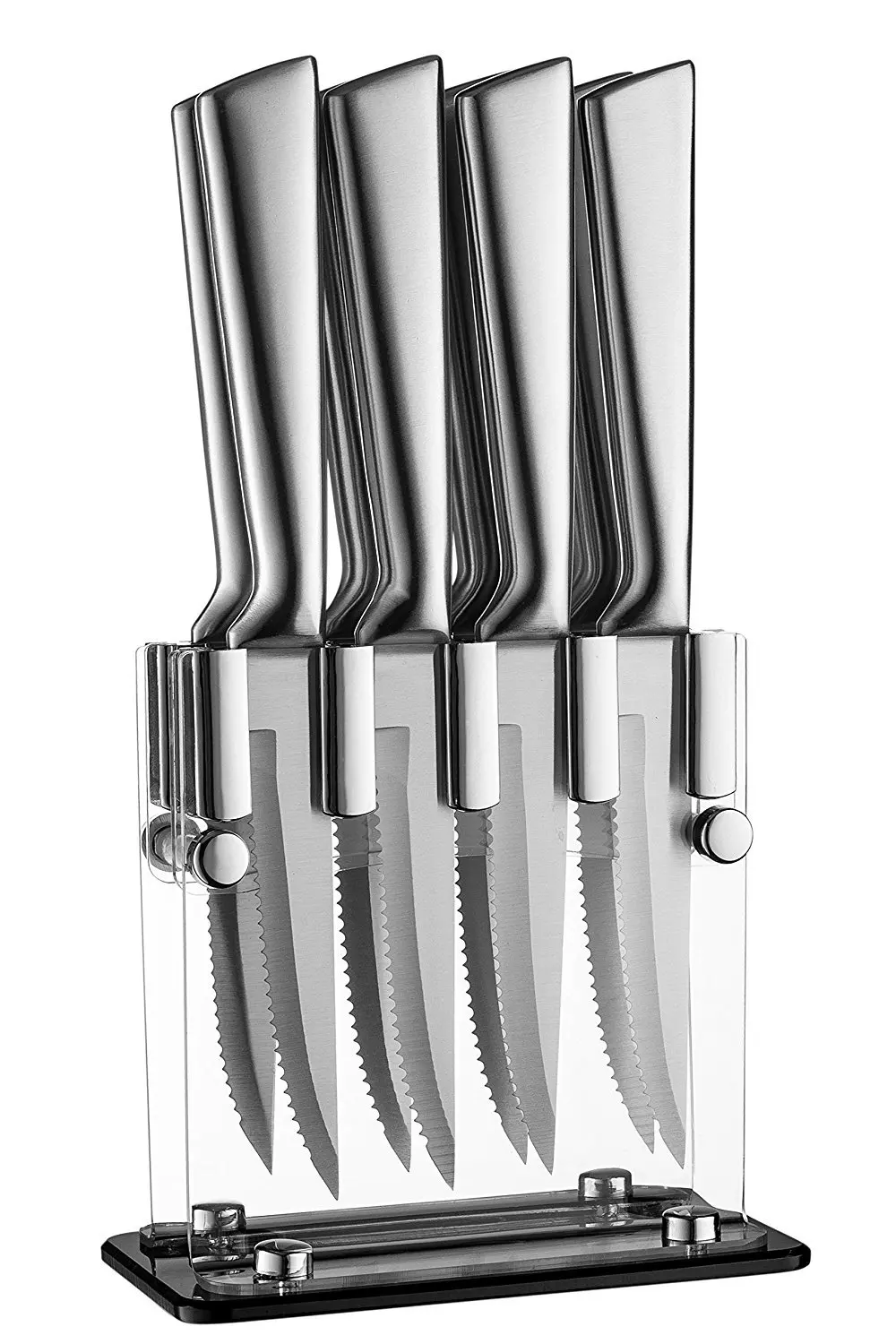 Stainless Steel Steak Knives With Block - High Quality Steak Knife Set Of 8 In Acrylic Stand
null
Get Quotations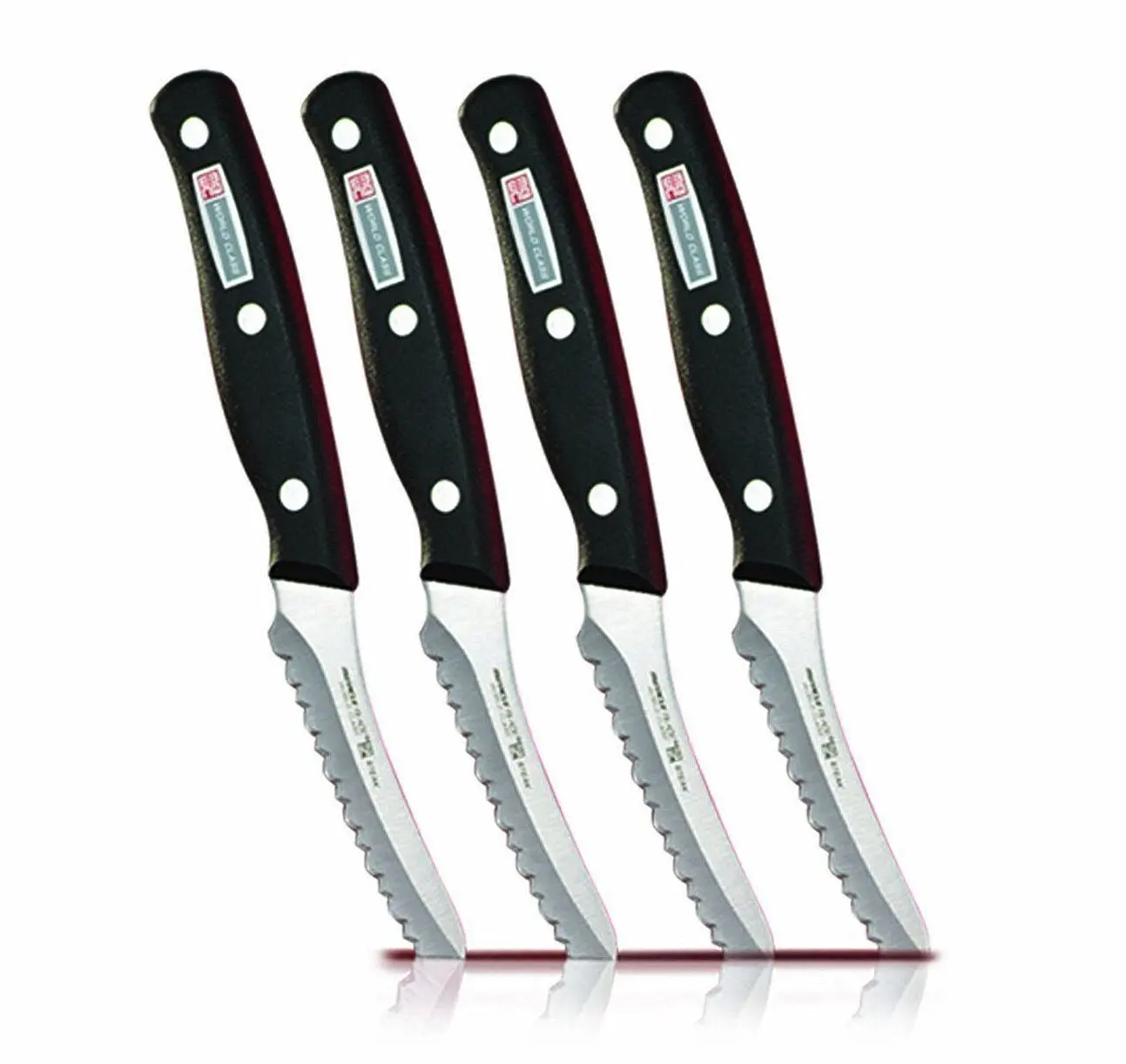 World Class Series Four Steak Knives (4 Steak Knives)
29.99
Get Quotations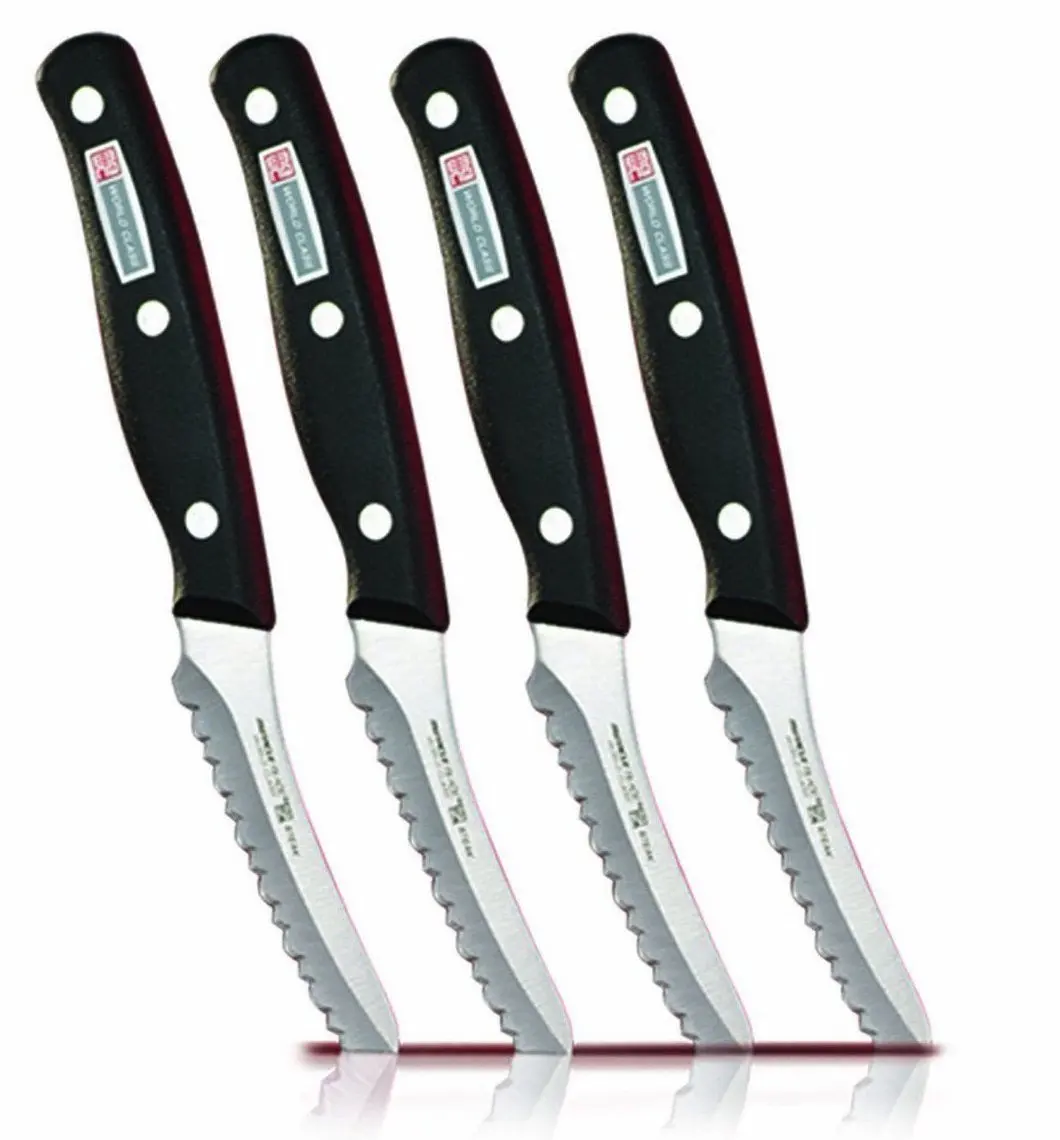 MIRACLE BLADE World Class Series FOUR STEAK KNIVES (4 steak knives)
20.57
Get Quotations
Guy Degrenne - Quartz Steak Knives Set of 6, Red
69.95
Get Quotations
Steak Knives: BlizeTec Stainless Steel Steak Knife & Fork Cutlery Set (4 Pcs)
25.99
Get Quotations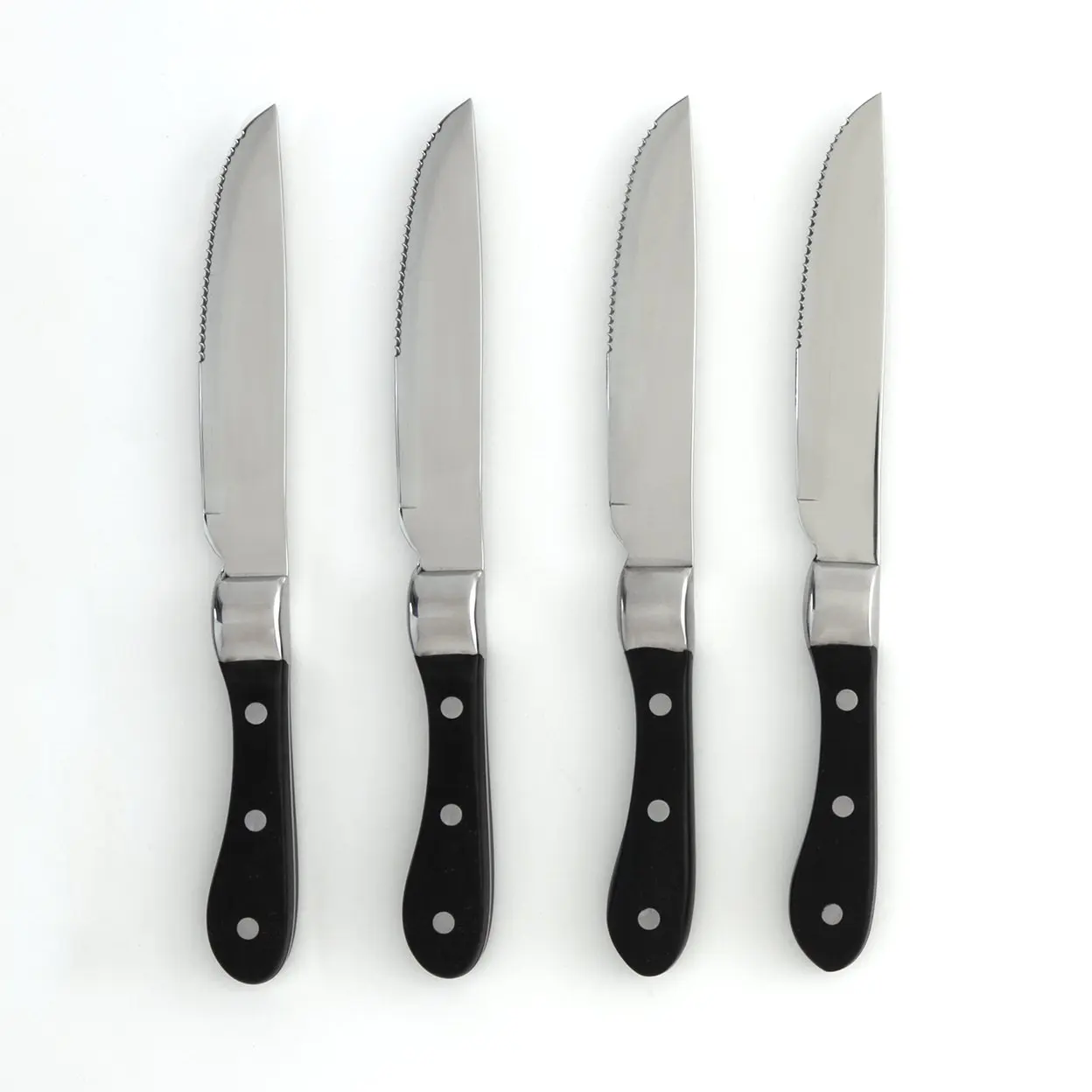 Knork Steak Knives with Handle (Set of 4), Silver/Black
49.99
Get Quotations
Laguiole Evolution Block with 6-Acidule Steak Knives, Red
46.66
Get Quotations
Forge de Laguiole knife wilmotte 1-6 table knife steak knives handle acryl rose blue yellwo green red black + Prymo blade shield Color Rot, Size 1 Messer
95.99
Get Quotations
Farberware 4-Piece Stamped Triple Rivet Steak Knives, Traditions Handle
$9.97
Get Quotations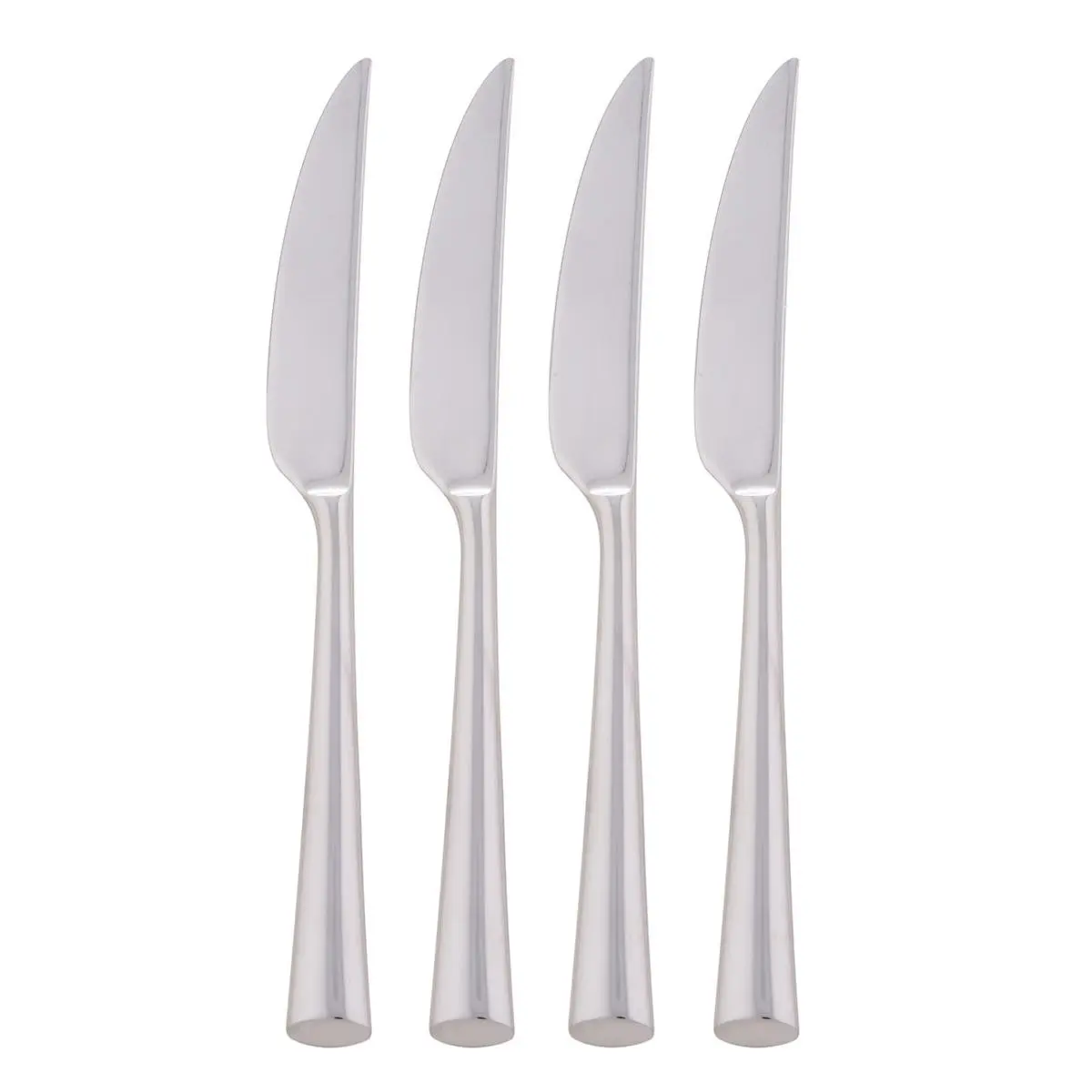 Dansk Bistro Cafe Steak Knives, Set of 4
29.97
Get Quotations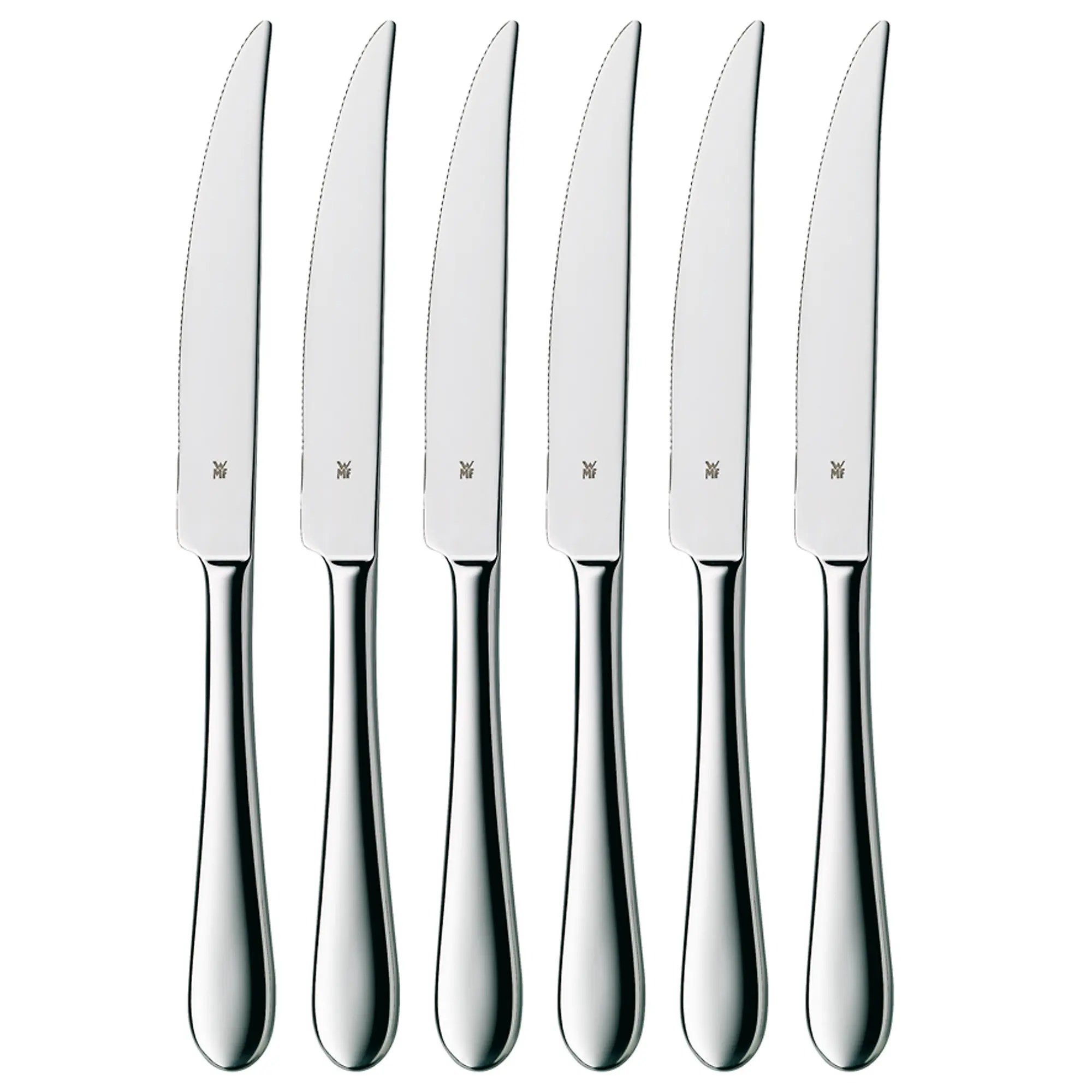 WMF Set of 6 Signum Stainless Steel Steak Knives
45.99
Get Quotations
Sunbeam Steak Knives, Set of 4
null
Get Quotations
Farberware Never Needs Sharpening Steak Knives (4-1/2-Inch, Set of 6)
16.51
Get Quotations
Steak knives, Emojoy Steak knife set, Stainless Steel Steak Knives Serrated, German Stainless Steel with Highly Resistant and Durable Pakkawood Handle (Steak Knives Set of 8)
26.98
Get Quotations
WMF Set of 6 Signum Stainless Steel Steak Knives
38.79
Get Quotations
Miracle Blade World Class Series Steak Knives (8 Steak Knives)
15.99
Get Quotations
You may also be interested in: