Bausch & Lomb Advanced Eye Relief Maximum Relief Lubricant/Redness Reliever Eye Drops .5 oz
$2.98
Get Quotations
Murine Plus Lubricant Redness Relief Eye Drops
5.06
Get Quotations
Clear Eyes Maximum Redness Relief Eye Drops-Also Relieves Drying, Burning & Irritations -.05 Ounce Per Box-3 Boxes Total
8.5
Get Quotations
Equate: Sterile Eye Allergy Relief Itching & Redness Reliever Eye Drops 0.50 fl oz
$3.46
Get Quotations
Clear Eyes Cooling Comfort Redness Relief Eye Drops .5 oz
$4.97
Get Quotations
Clear Eyes Maximum Strength Redness Relief - #1 Selling Brand of Eye Drops - Relieves Dryness, Burning, and Irritations - Up to 12 Hours of Soothing Comfort - 0.5 Fl Oz
4.55
Get Quotations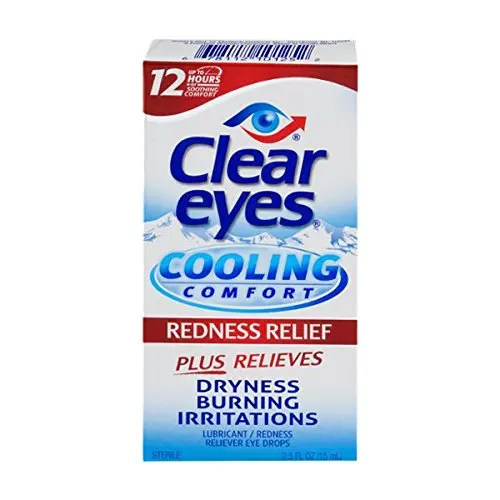 Clear Eyes Cooling Comfort Redness Relief - #1 Selling Brand of Eye Drops - Relieves Dryness, Burning, and Irritations - Up to 12 Hours of Soothing Comfort - 0.5 Fl Oz
5.29
Get Quotations
Rohto Maximum Redness Relief Cooling Eye Drops, 0.4 fl oz
$4.68
Get Quotations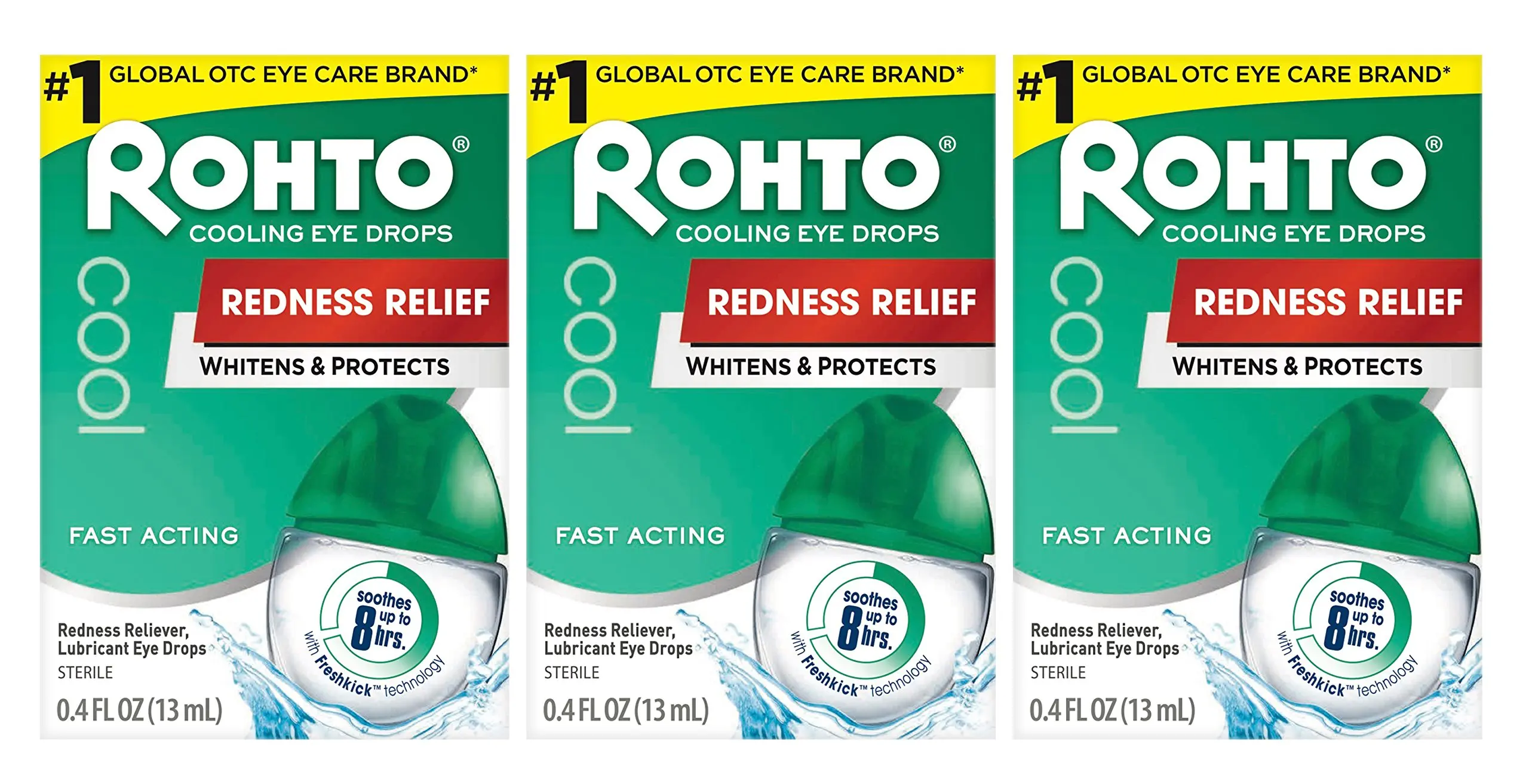 Rohto Cool The Original Cooling Redness Relief Eye Drops, 0.4 Ounce, 3 Count
19.97
Get Quotations
Redness Relief Eye Drops 0.5 oz (Pack of 2)
6.53
Get Quotations
Redness Relief Eye Drops 0.5 oz (Pack of 3)
8.06
Get Quotations
Redness Relief Eye Drops 0.5 oz (Pack of 6)
13.06
Get Quotations
Fed up with finding suppliers? Try RFQ!

Request for Quotation

Get quotes for custom requests
Let the right suppliers find you
Close deal with one click
Equate Redness Reliever Sterile Eye Drops 0.5oz Dropper Bottle 3 Pack. Lubricant Gives Long Lasting Relief for Burning, Itching, & Dryness Fast! Cures Red Eyes with Active Ingredient Tetrahydrozoline.
8.5
Get Quotations
Rohto Lubricant Eye Drops Cool Redness Relief .4 OZ (Pack of 3)
20.43
Get Quotations
1 EYE DROPS MURINE PLUS GETS THE RED OUT REDNESS RELIEF For DRY EYES Fast Actin
US $4.99
Get Quotations
Visine, Redness Relief, Irritation Eye Drops, A Antihistamine & Redness Reliever, 0.5 fl oz
6.89
Get Quotations
Rohto Maximum Redness Relief Cooling Eye Drops 0.4 fl oz
$5.23
Get Quotations
Clear Eyes Maximum Redness Relief - Lubricant/Redness Reliever Eye Drops - Up To 8 Hours of Soothing Comfort - Net Wt. 1 FL OZ (30 mL) Each - Pack of 2
15.47
Get Quotations
Rohto Relief Astringent Redness Reliever Eye Drops, 0.4 Ounce -- 24 per case.
142.25
Get Quotations
Clear Eyes Maximum Redness Relief Eye Drops 15ml (0.5 Oz)
15.08
Get Quotations
Clear Eyes Maximum Redness Relief Lubricant/Redness Reliever Eye Drops 1 fl oz
$5.44
Get Quotations
Visine A.C. Redness Reliever Eye Drops - Seasonal Itching + Redness Relief - Bonus 30% More - Net Wt. 0.65 FL OZ (19 mL) - Pack of 2
3.69
Get Quotations
Rohto Ice - Multi-symptom, Cooling Eye Drops, Redness Relief
14.52
Get Quotations
B&L Instnt Relf Drpseye Size .5z Bausch & Lomb Instant Relief Redness Eye Drops
15.64
Get Quotations
Visine, Multi-Symptom Relief Eye Drops Totality, Lubricant & Astringent Redness Reliever, 0.5 oz
6.77
Get Quotations
(4 Pack) Rohto Relief - Itch Relief / Redness Reliever Eye Drops, 0.4 Fluid Ounce
27.79
Get Quotations
Visine Redness Relief Irritation Eye Drops Advanced Lubricant, 0.28 fl oz
4.49
Get Quotations
Visine Advanced Relief Lubricant/Redness Reliever Eye Drops.28 Fl. Oz
1.97
Get Quotations
Clear Eyes Redness Relief Eye Drops 1 fl oz
$4.94
Get Quotations
Clear Eyes Maximum Redness Relief Eye Drops .5 fl oz
$3.24
Get Quotations
You may also be interested in: