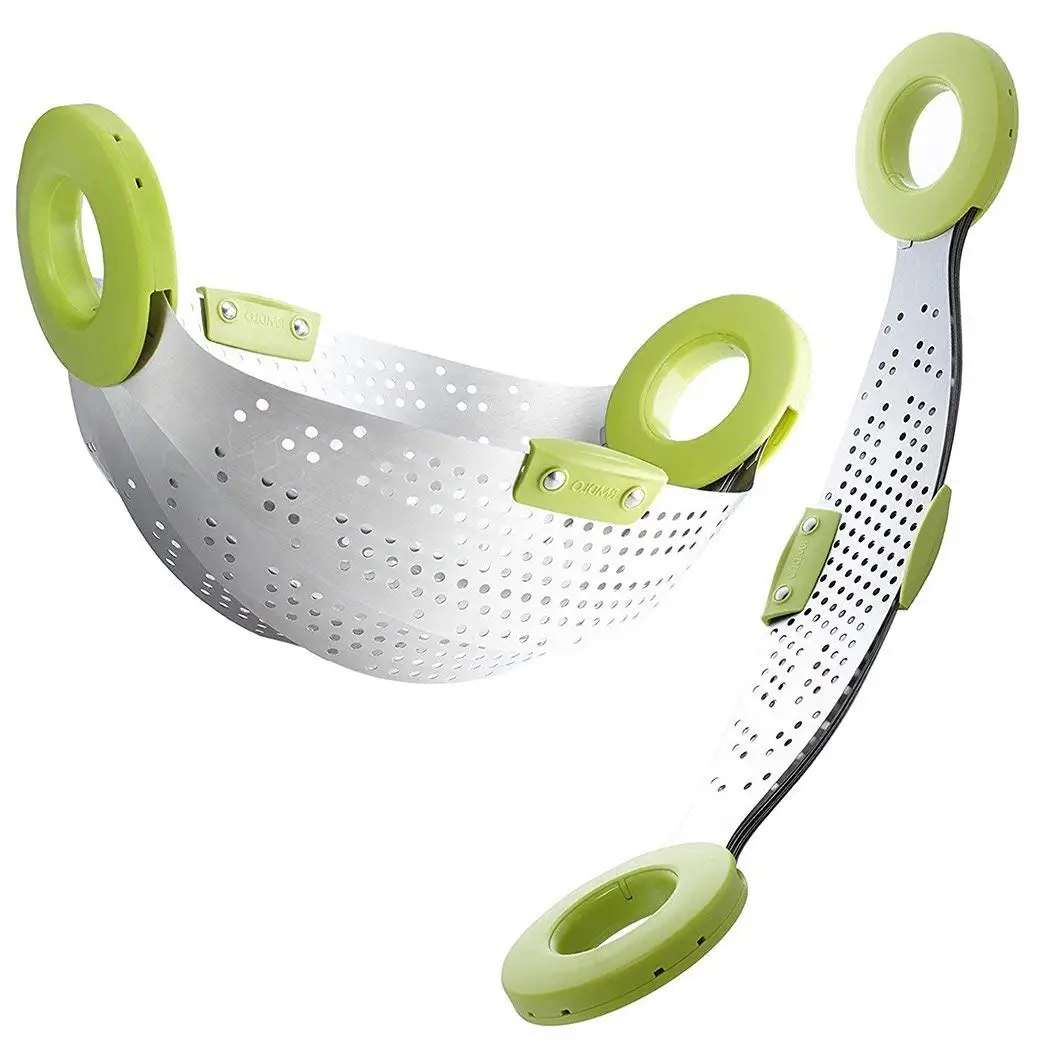 Dtemple Collapsible Colander Steamer, Stainless Steel Dish Strainer & Steamer (Green)
27.99
Get Quotations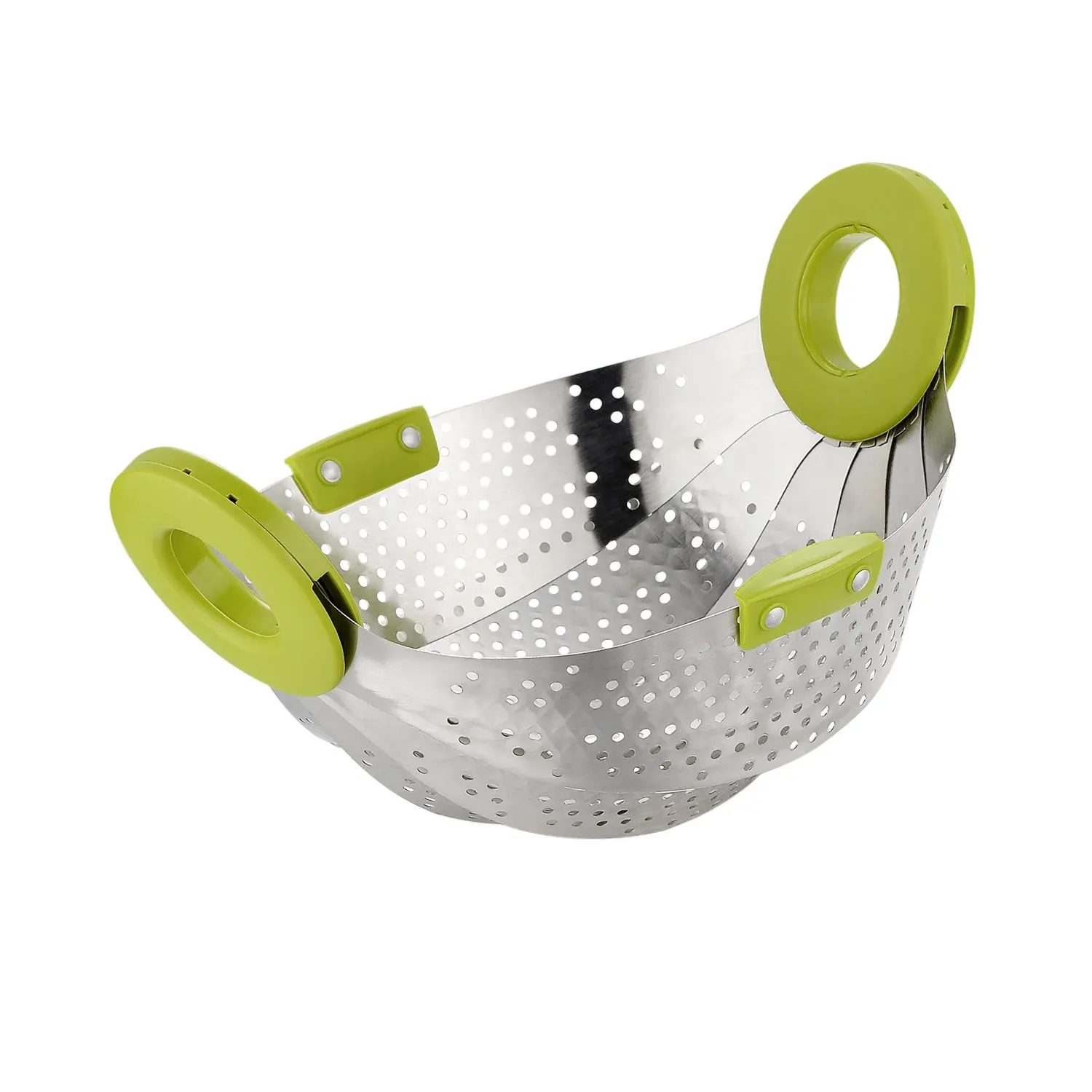 AUYE Colander,Stainless Steel Micro-perforated Collapsible Colander Steamer vegtable drainer food strainers(As Seen On TV)
12.99
Get Quotations
Prime Pacific Pasta Cooker and Steamer set with Glass Lid and Bonus 1.5 Quart Euro Colander
35.95
Get Quotations
Collapsible Silicone Colander / Strainer / Steamer with Stainless Steel Base in Raspberry Fuchsia Color - 3 Quart - by Finn Market
19.5
Get Quotations
Crofton Silicone Steamer Colander Green
null
Get Quotations
Prime Pacific Pasta Cooker and Steamer set with Glass Lid and Bonus 1.5 Quart Euro Colander
29.99
Get Quotations
Charles Viancin Cabbage Colander and Steamer, Light Green
17.59
Get Quotations
12 Qt Stock Pot with Steamer Insert and Colander to Boil Pasta
40.0
Get Quotations
Island Bamboo 8-Inch Collapsible Colander and Steamer Lime Green
$19.23
Get Quotations
Island Bamboo 8-Inch Collapsible Colander and Steamer Turquoise
$16.73
Get Quotations
Island Bamboo 8-Inch Collapsible Colander and Steamer Burgundy
$17.94
Get Quotations
Island Bamboo 8-Inch Collapsible Colander and Steamer Vibrant Red
12.81
Get Quotations
Fed up with finding suppliers? Try RFQ!

Request for Quotation

Get quotes for custom requests
Let the right suppliers find you
Close deal with one click
Island Bamboo 8-Inch Collapsible Colander and Steamer Simple Orange
$10.16
Get Quotations
Stainless Steel Expandable Steamer / Colander
17.09
Get Quotations
iNeibo Large Capacity Collapsible Silicone Colander/Strainer/Steamer with Stainless Steel Base Heat Resistant (Green)
16.99
Get Quotations
World Cuisine 4 quart red enamel cast-iron steamer with a tempered glass colander and a tempered glass lid
$223.28
Get Quotations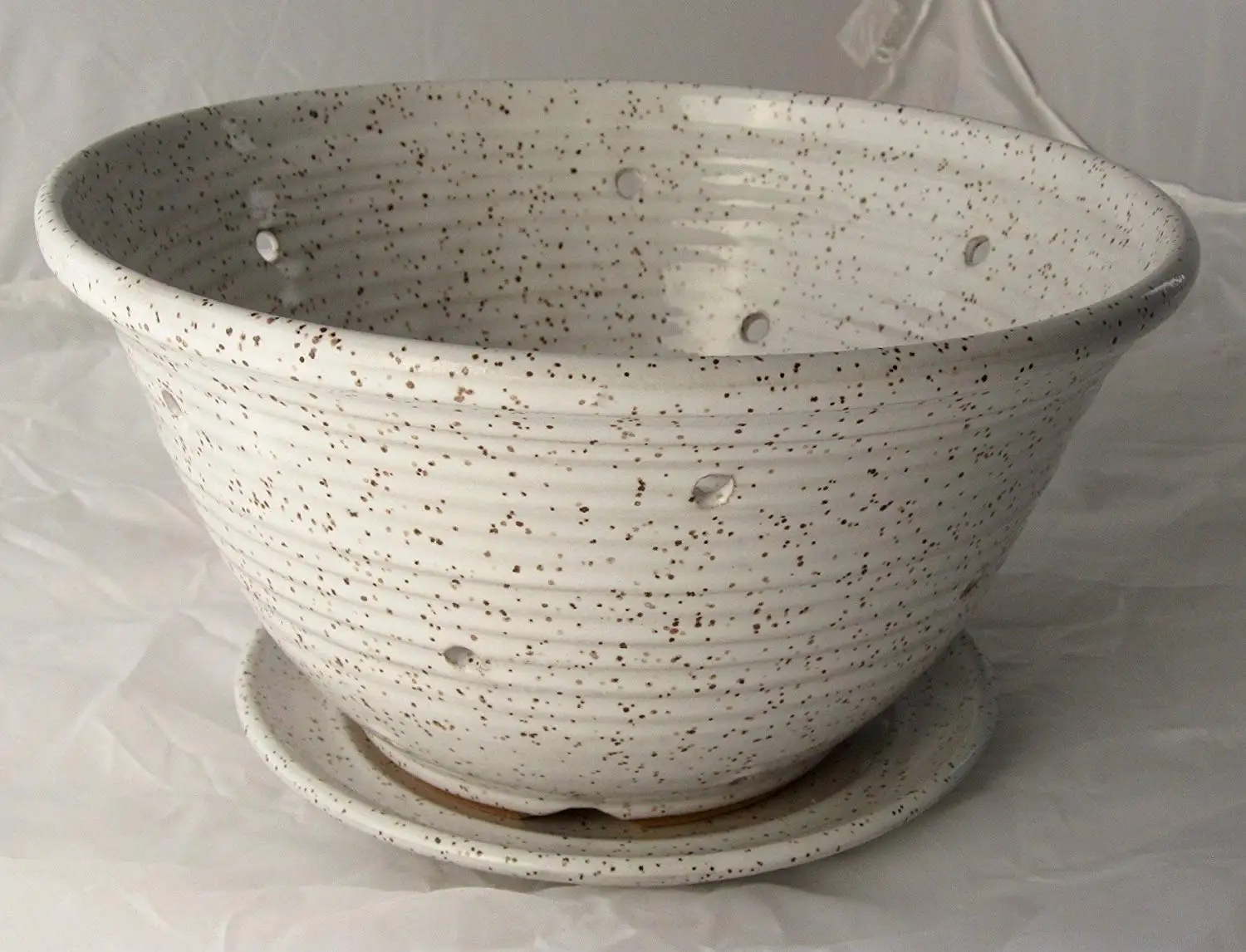 Pottery Colander/Strainer/Steamer with matching plate.
null
Get Quotations
Pottery Colander/Strainer/Steamer with matching plate.
null
Get Quotations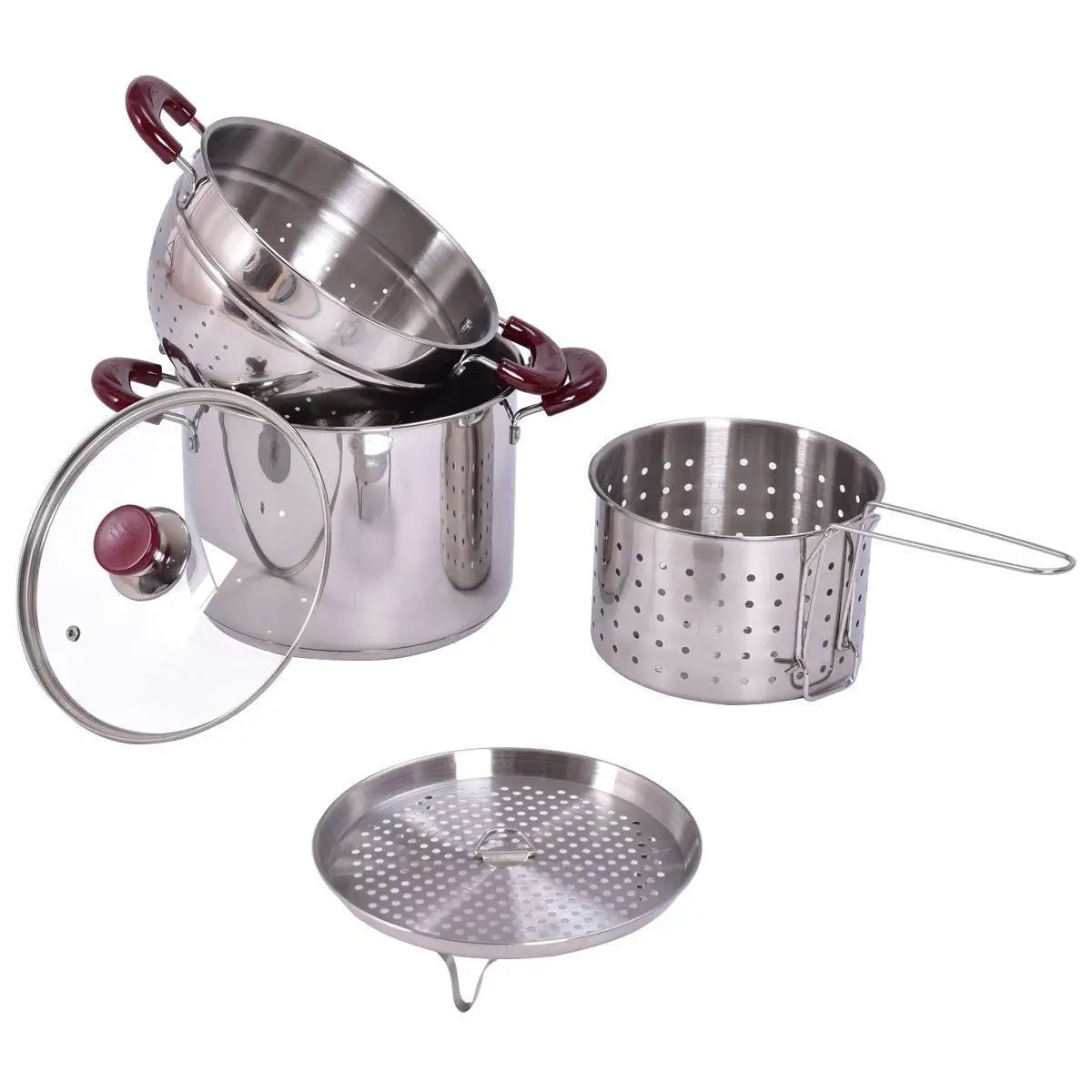 Lapha' Pot Turkey Stockpot 7 Quart 5pcs Oil basket Stainless Steel Stock Pasta Cooker Set Glass Lid Steamer Colander Insert
null
Get Quotations
Frying Colander Oil 10 inch Chef Basket Strainer Stainless Steel Foldable Strainer Steam Rinse Strain French Deep Fry Food Colander Steamer w/Handle French Wire Kitchen Cooking Tool & eBook
9.99
Get Quotations
Best Collapsible Colander by Basics2you – premium silicone kitchen food strainer steamer (width 9.5"/ 24cm) foldable, compact with stainless steel base and dishwasher safe. (Red)
24.9
Get Quotations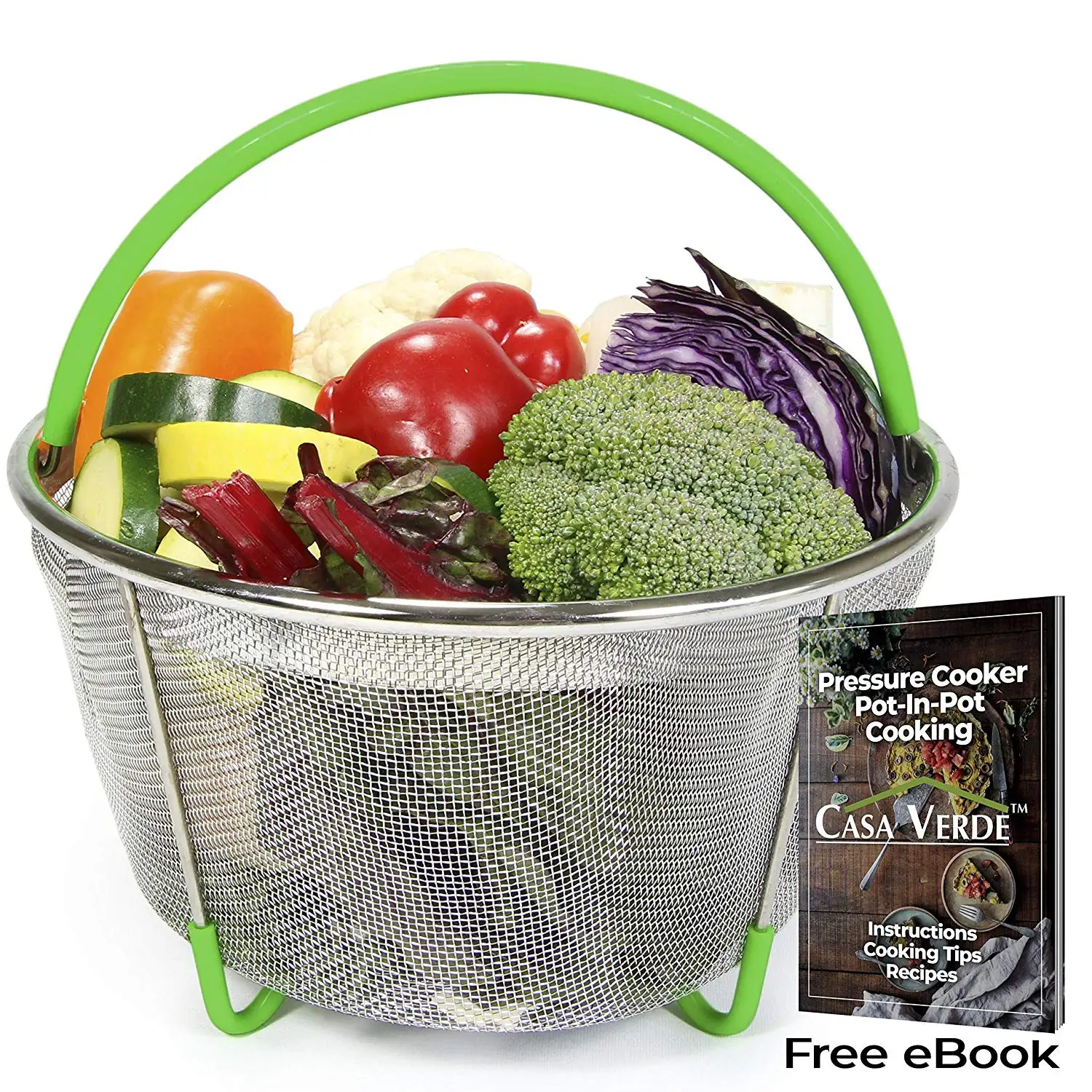 Casa Verde Instant Pot Steamer Basket Accessory, Egg, Vegetable Steamer Insert Fits 6 & 8 Qt InstaPot Pressure Cooker, Stainless Steel Strainer/Colander, Silicone Covered Handle and Non-slip Legs
16.95
Get Quotations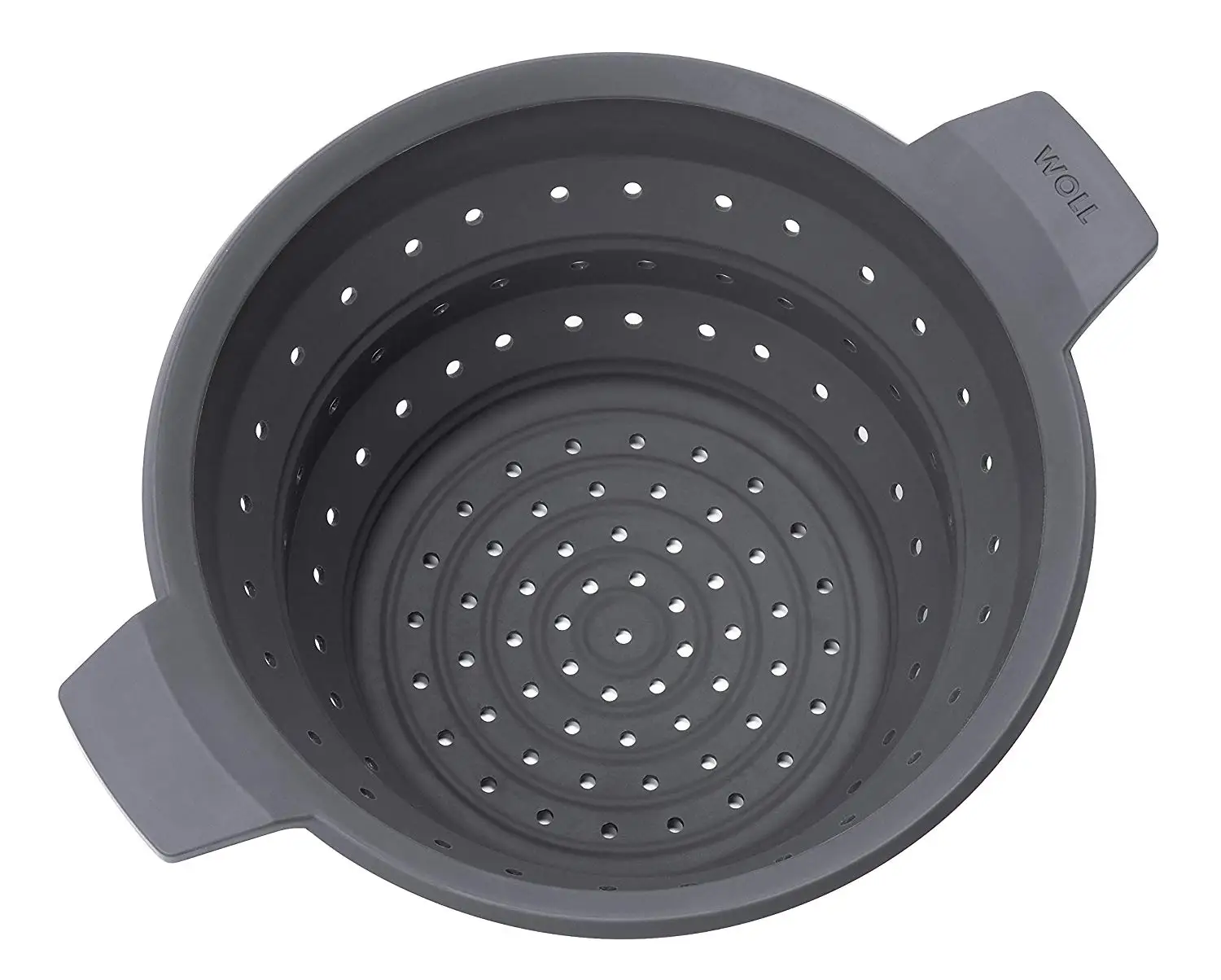 Woll Concept Plus Multi-Function Collapsible Silicone Steamer & Colander Insert, 11", Gray
34.99
Get Quotations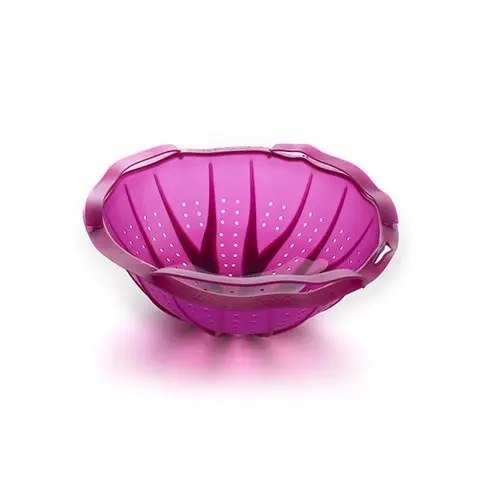 Charles Viancin Cabbage Colander & Steamer - Purple Small
10.89
Get Quotations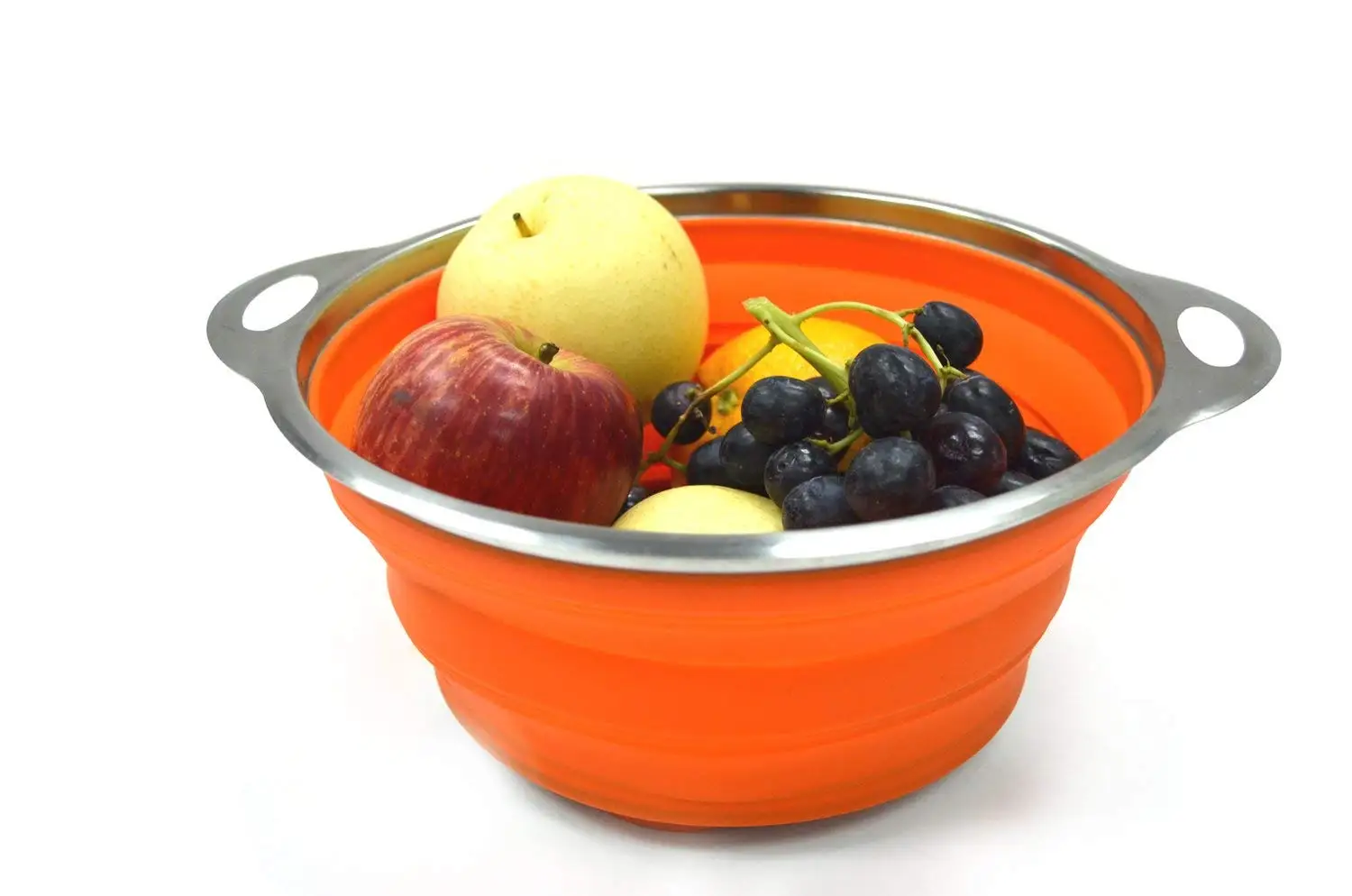 SAMMART Collapsible Silicone Colander with Stainless Steel Base - Space Saving Pasta/Spaghetti Strainer - Foldable Food Steamer - Portable Cooking Basket - Foldable Sieve/Orange & 24cm dia.
8.6
Get Quotations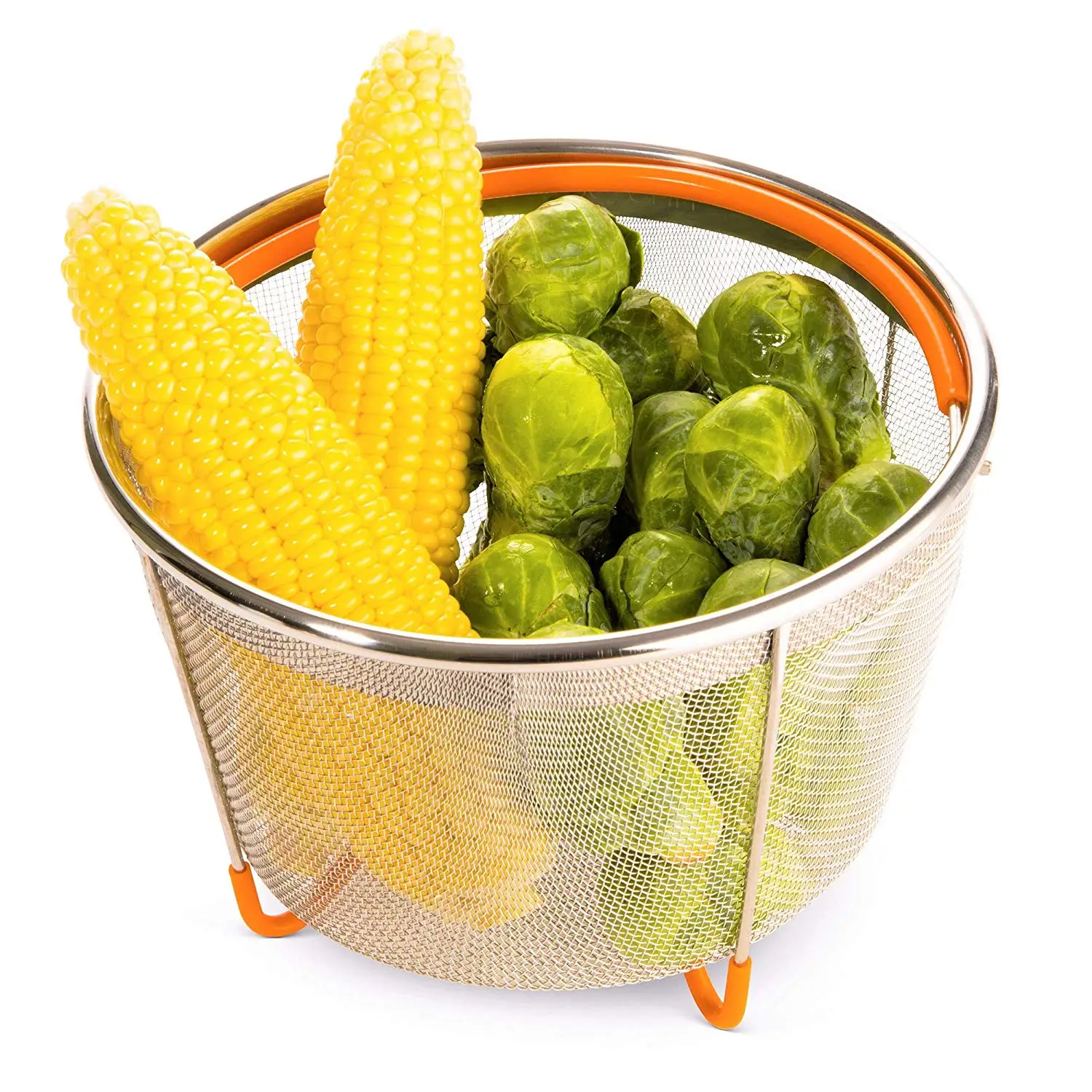 Seyonn Vegetable Steamer Basket, 5 qt, 6 qt or 8 qt, Ideal Instant Pot Steamer Basket Insert for Pressure Cooker, Pan, Crockpot, with Silicone Handle and Legs - Stainless Steel Colander, Strainer
11.99
Get Quotations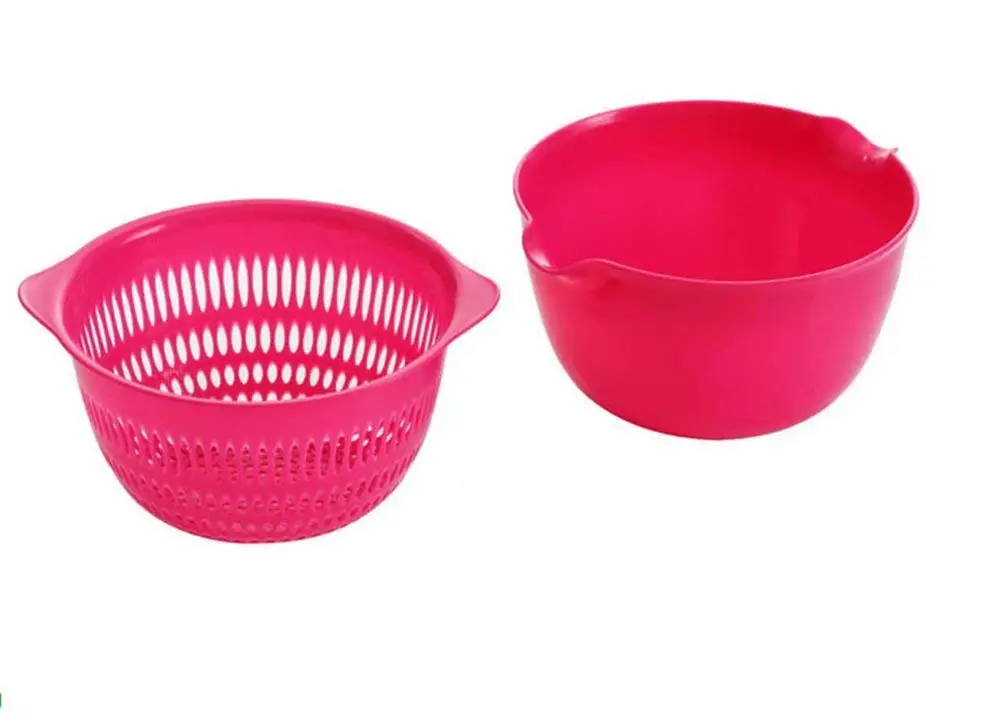 Da.Wa 2 in 1 Plastic Nesting Colander Set Fruits Vegetables Sink Colander / Strainer / Steamer
1.41
Get Quotations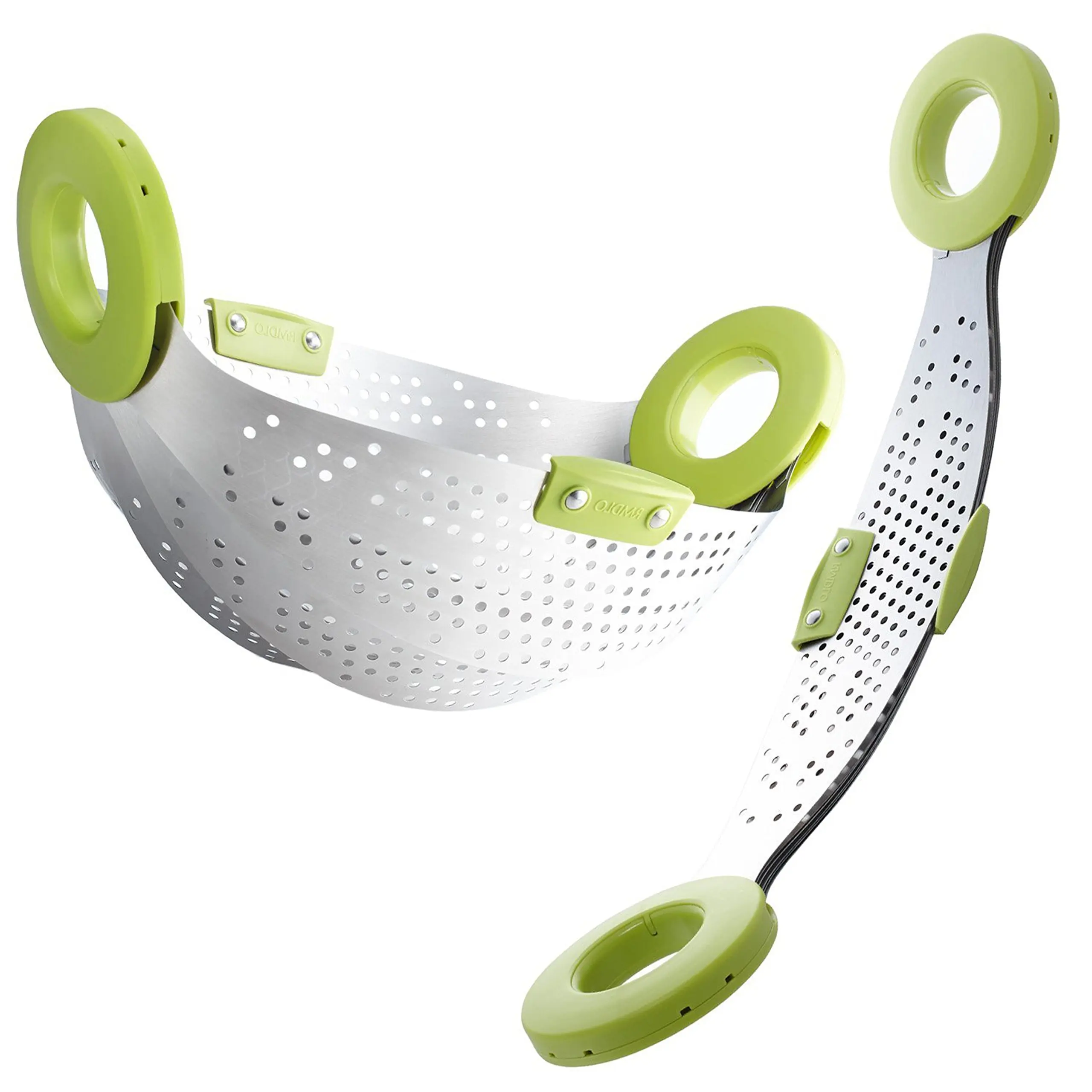 RMDLO Collapsible Colander Steamer, Stainless Steel
17.99
Get Quotations
Lorem Sorted Colander Steamer Collapsible Black.
68.21
Get Quotations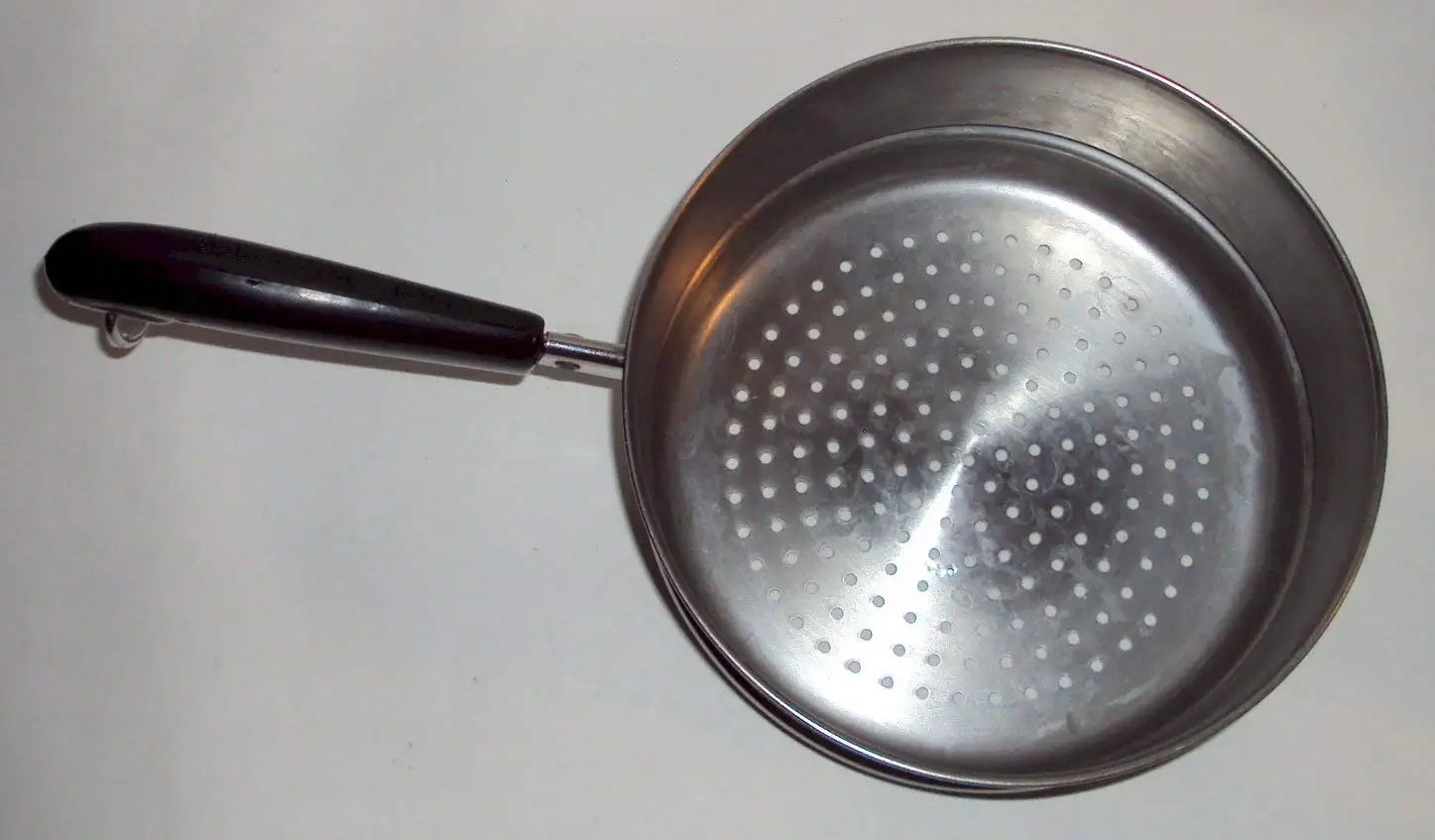 Revere Stainless Steel 2 Quart Steamer Colander Insert
null
Get Quotations
You may also be interested in: