HIC Japanese Rice Washing Bowl and Sushi Mat with Rice Paddle, 3-Piece Set
10.99
Get Quotations
NEW Hangiri Wooden Crafted Sushi Oke and Rice Bowl NEW IN BOX FAST SHIPPING
US $39.95
Get Quotations
Hangiri Wooden Sushi rice Bowl
24.99
Get Quotations
Mini Temaki Sushi Set 5pc. Rice Paddle, Sushi Mat & Bowl
null
Get Quotations
4pcs Set Sushi Mold Rice Ball Maker Sushi Rice Cake Press Mold Maker (Style 5)
null
Get Quotations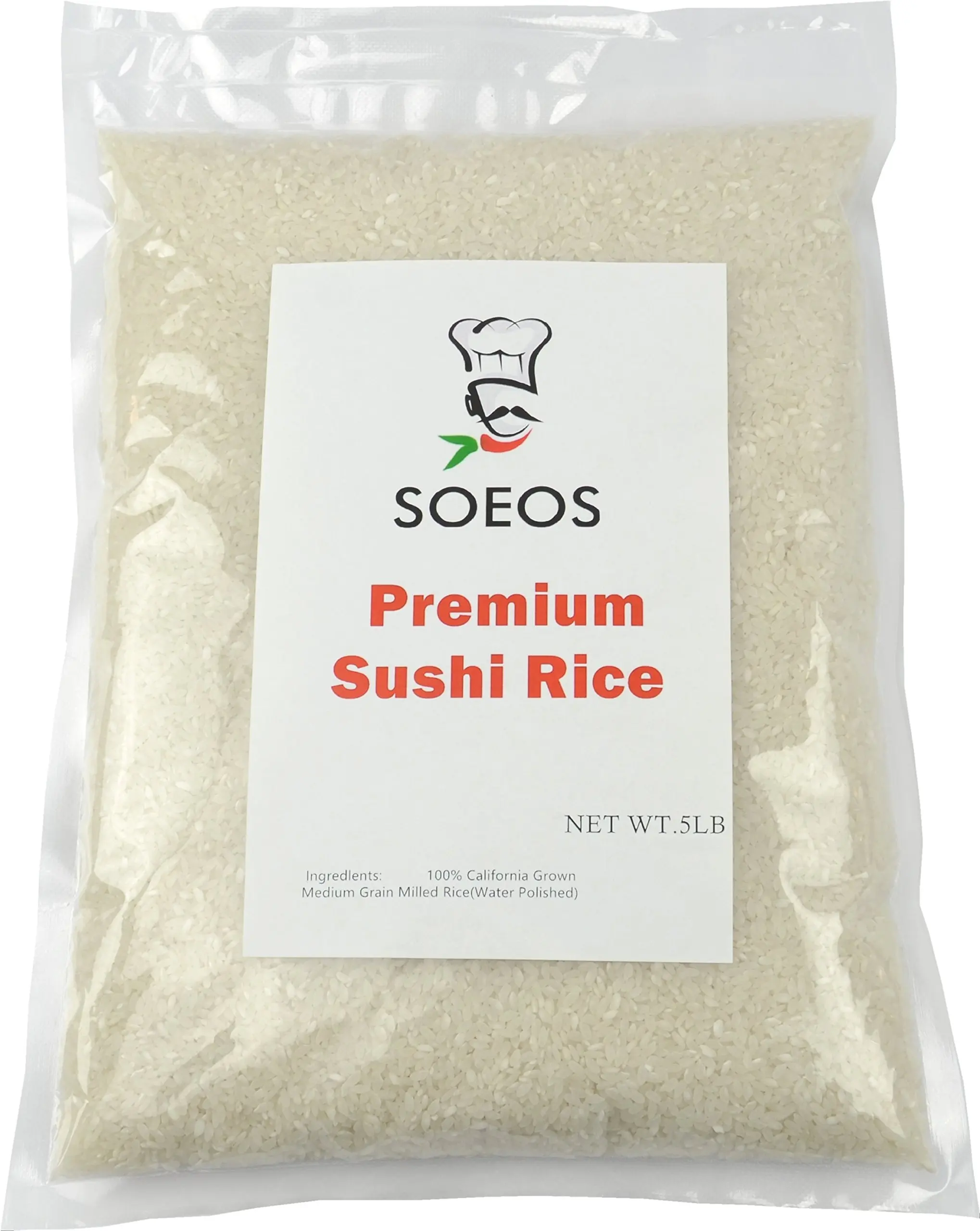 Soeos Premium Sushi Rice, Calrose White Rice, Dried White Rice, White Sicky Rice, Best Rice for Sushi, 5Lb.
14.99
Get Quotations
Lekue Kit Sushi Rice Microwave Steamer Maker 3427
49.95
Get Quotations
Mini Temaki Sushi Set 5pc. Rice Paddle, Sushi Mat & Bowl by JapanBargain
74.39
Get Quotations
4 Pcs Practical Kitchen Bento Decorating Sushi Onigiri Mold Food Press Triangular Form Rice Ball Maker Transparent
null
Get Quotations
RiceSelect Sushi Rice, 32-Ounce (Pack of 4)
21.26
Get Quotations
Vktech 2 Pair Triangle Sushi Mold Rice Ball Maker Sushi Rice Cake Press Mold Maker
null
Get Quotations
Sushi Magic Nigiri and Roll Sushi Maker + Sushi Handbook + Non-stick Rice Paddle Combo Set
$49.99
Get Quotations
Fed up with finding suppliers? Try RFQ!

Request for Quotation

Get quotes for custom requests
Let the right suppliers find you
Close deal with one click
Sushi Kit Including Sushi Rice, Sushi Nori, Wasabi , Unagi Sushi Sauce ,Sushi mat, Trident Gum
37.99
Get Quotations
Sushi Rolling Roller Bamboo Material Maker DIY with Rice Paddle (Style 1)
5.35
Get Quotations
Rice, Sushi, White, Short Grain, Organic, 32 oz.
18.85
Get Quotations
Oisee Bamboo Sushi Mat Roll Roller Mat With Wooden Spoon For Make Rice Kit Rice DIY Japanese Meal
4.99
Get Quotations
Rice Select Sushi Rice 36oz Pack of 4
$52.65
Get Quotations
Special-shaped White Porcelain Blue Flower Sushi Saucer Fruit Dish Bread Plate Soup Bowl Rice Bowl Dessert Plate-6 Inch
null
Get Quotations
fengg2030shann Ceramics bowls tableware home to eat instant noodles bowl of fruit bowl of soup bowl rice bowl. Ceramic bowl soup bowl rice bowl soup bowl rice bowl rice bowl jobs
15.57
Get Quotations
fengg2030shann Ceramics bowls tableware home to eat instant noodles bowl of fruit bowl of soup bowl rice bowl. Ceramic bowl soup bowl rice bowl soup bowl rice bowl rice bowl jobs
15.57
Get Quotations
fengg2030shann Ceramics bowls tableware home to eat instant noodles bowl of fruit bowl of soup bowl rice bowl. Ceramic bowl soup bowl rice bowl soup bowl rice bowl rice bowl jobs
15.57
Get Quotations
fengg2030shann Ceramics bowls tableware home to eat instant noodles bowl of fruit bowl of soup bowl rice bowl. Ceramic bowl soup bowl rice bowl soup bowl rice bowl rice bowl jobs
15.57
Get Quotations
NEW 6x Kitchen Boiled Egg Sushi Rice Mold Sandwich Cutter Bento Maker Lunch Tools-BY NANSY USA SELLER
null
Get Quotations
Nigiri Sushi Mold Rice Ball Maker 3 Section Small #5109
4.99
Get Quotations
Vktech Sushi Rolling Roller Bamboo Material Mat Maker DIY and A Rice Paddle
null
Get Quotations
X-Treat DIY Kitchen Roller Making 11 pc Set Sushi Maker Kit Knife Rice Roll Mold Easy Professional
null
Get Quotations
Village Harvest Koshihkari Sushi Rice 16-Ounce Package
null
Get Quotations
Tamanoi Sushinoko - Sushi Rice Mix Powder - Sushi Vinegared Powder - 2.64 Oz
null
Get Quotations
Sushi Making Kit,Sorliva 10 In 1 Rice Roll Mold Kitchen Chef Set Mould Roller Cutter Sushi Making Tools
null
Get Quotations
Sushi Rolling Roller Bamboo Material Maker DIY and A Rice Paddle (Style 1)
null
Get Quotations
You may also be interested in: