Steady-lift Series 52IN Tripod. Features Include 3-WAY Flid Pan Head. Extra Wide
16.98
Get Quotations
The Summit Classic Deluxe Tripod Stand Top is made of powder-coated steel for durability and features a removable swivel seat. 300 lb. maximum weight capacity.
$167.97
Get Quotations
2013+wholesales + table camera tripod / two aluminum tripod / color / silver / black tripod / hand tripod
US $20.00 / piece
Get Quotations
Great for Observing Wild Game the Game Winner 10' Tripod Stand Features Cold-rolled Steel Construction a Mesh Platform and a Foldable 360 Swivel Sea
$167.77
Get Quotations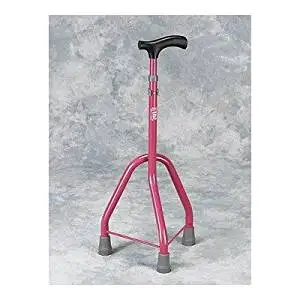 Tripod Cane - Child / Adult Tripod w/ Derby Handle - Epoxy-coated adult straight-neck tripod cane with reinforced cross sections. Features include Derby handle and Clip adjustment. Height adjustable grip to floor from 26" to 36" (66 cm. to 91 cm.). Base size is 11" (29 cm.) x 12" (30 cm.).
null
Get Quotations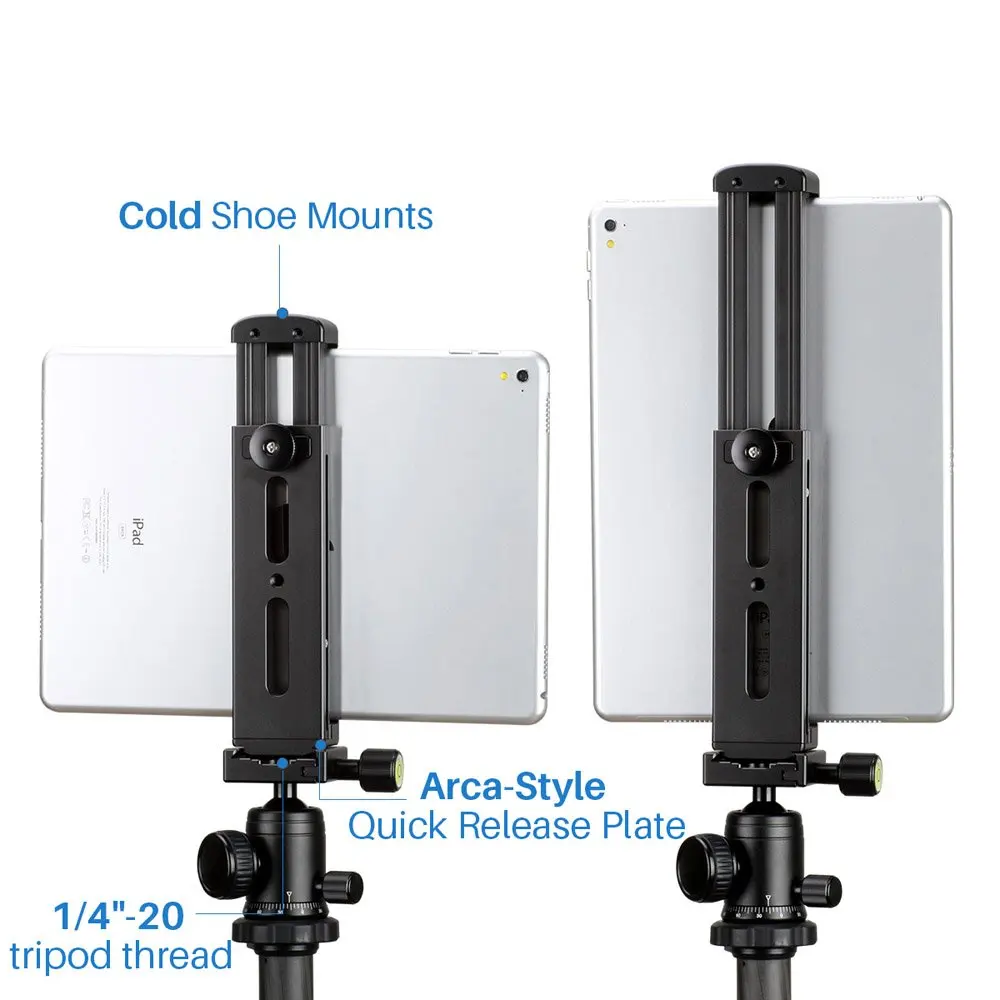 Ulanzi iPad Tripod Mount Adapter - Aluminum Metal Tablet Tripod Mount Holder with Cold Shoe, with Quick Release Plate and 1/4'' Screw Mount for iPad Mini iPad 4 3 2 iPad Pro Surface Pro and etc.
36.95
Get Quotations
Konig Quick Release Plate for KN-TRIPOD55 Tripod [KN-PL8]
10.92
Get Quotations
Konig Quick Release Plate for KN-TRIPOD56 Tripod [KN-PL9]
9.90
Get Quotations
Konig Quick Release Plate for KN-TRIPOD110 Tripod [KN-PL2]
14.93
Get Quotations
Konig Quick Release Plate for KN-TRIPOD44 Tripod [KN-PL7]
8.48
Get Quotations
Konig Quick Release Plate for KN-TRIPOD100 Tripod [KN-PL1]
14.96
Get Quotations
Konig Quick Release Plate for KN-TRIPOD40 Tripod [KN-PL6]
8.69
Get Quotations
Fed up with finding suppliers? Try RFQ!

Request for Quotation

Get quotes for custom requests
Let the right suppliers find you
Close deal with one click
Konig Mini Table Tripod Silver Max 0.8kg [KN-TRIPOD10]
12.08
Get Quotations
Konig Mini Table Tripod Yellow Max 0.8kg [KN-TRIPOD10YE]
15.06
Get Quotations
Flexible iPhone Tripod 7 7 Plus SE 6s 6s Plus 6 6 Plus 5s 5c 5 4s 4 Galaxy S7 S6 S5 S4 S3 S2 Webcam Selfie Photo Video Lightweight Mini Bendable (Better than Joby Gorilla Tripod) by DaVoice (Red)
9.95
Get Quotations
Flexible iPhone Tripod 7 7 Plus SE 6s 6s Plus 6 6 Plus 5s 5c 5 4s 4 Galaxy S7 S6 S5 S4 S3 S2 Webcam Selfie Photo Video Lightweight Mini Bendable (Better than Joby Gorilla Tripod) by DaVoice (Black)
11.95
Get Quotations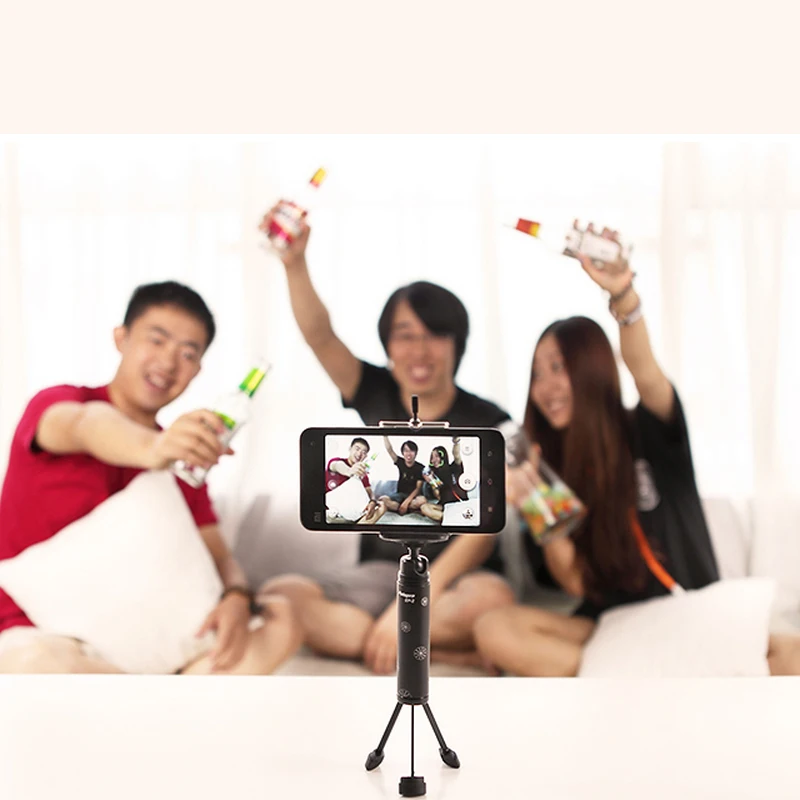 Brand New Fotopro CellPhone Photo Tripod for iPhone Samsung HTC Xiaomi Cellphone Mini Portable self-photographed Tripod monopod
$ 9.03
Get Quotations
Cell Phone Tripod Adapter - iPhone Tripod Mount – 7 SE 6 6S Plus 5 5S 5C 4 4s Clip Holder Connector Head Smartphone Attachment Samsung Galaxy S7 S6 S5 S4 S3 S2 - DaVoice (Green)
7.95
Get Quotations
ATMO Q8 Mini Tripod with Detachable Ball Head
11.99
Get Quotations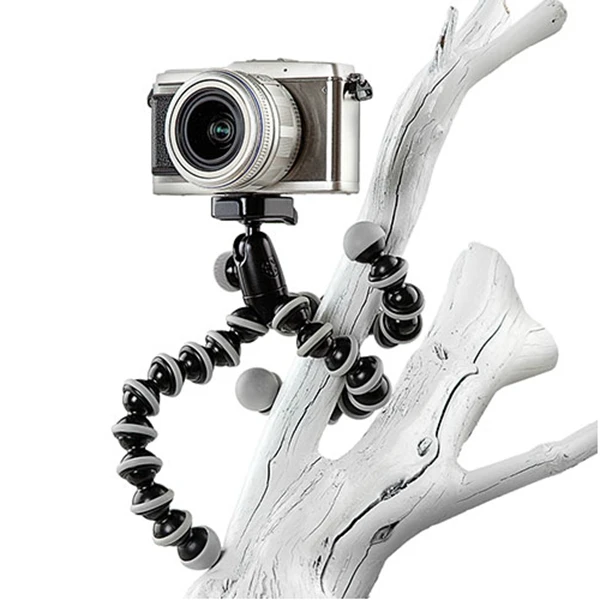 Flexible Octopus Digital Camera Tripod For Nikon, Portable Selfie Stand Support Holder, Universal Stand Holder Tripod Octopus
$ 4.87
Get Quotations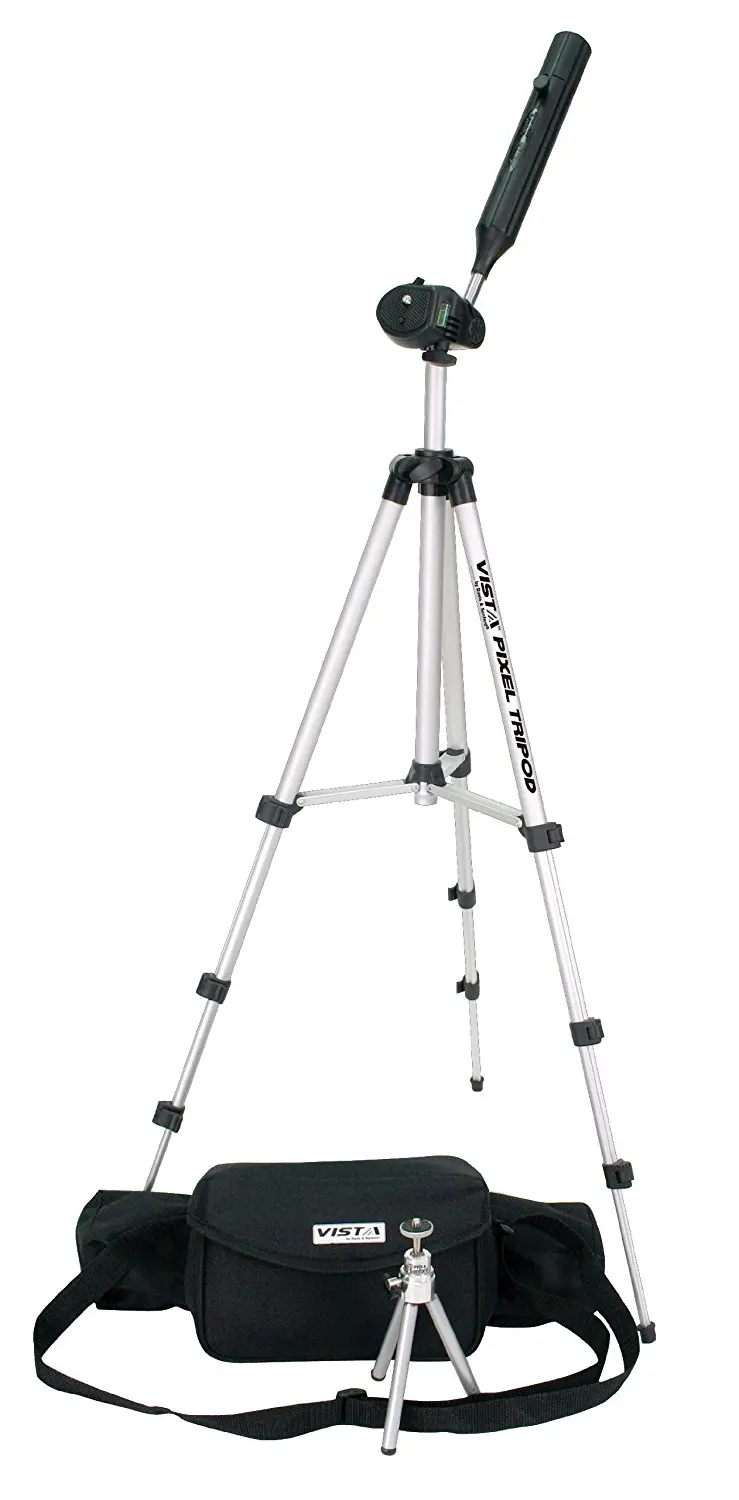 Davis & Sanford Switchkit 7-in-1 Tripod Kit, 56-inch maximum height
null
Get Quotations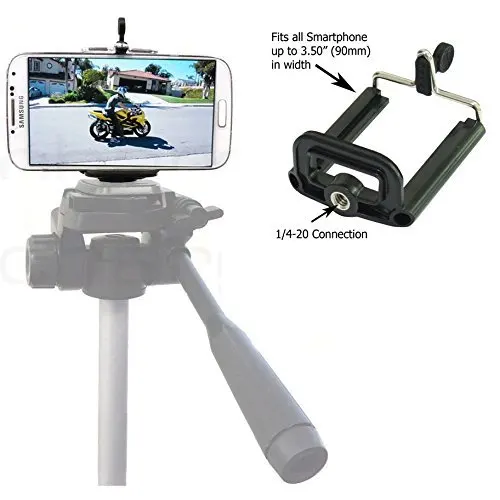 Cell Phone Tripod Adapter - iPhone Tripod Mount SE 6 6S Plus 5 5S 5C 4 4s Clip Holder Connector Stand Bracket Head Smartphone Attachment Samsung Galaxy S7 S6 S5 S4 S3 S2 - WDLLC
4.94
Get Quotations
Cell Phone Tripod Adapter - Bluetooth Remote Control - Travel Bag - iPhone Tripod Mount 8 7 X SE 6S 6 Plus 5S 5C 5 4s 4, Galaxy S8 S7 S6 S5 S4 Cell Phone Tripod Mount Clip Holder - DaVoice (Green)
11.95
Get Quotations
OTRMET Camera Tripod, SLR Camera Tripod Portable Travel Tripod Photography Camera PTZ Set Bracket
110.09
Get Quotations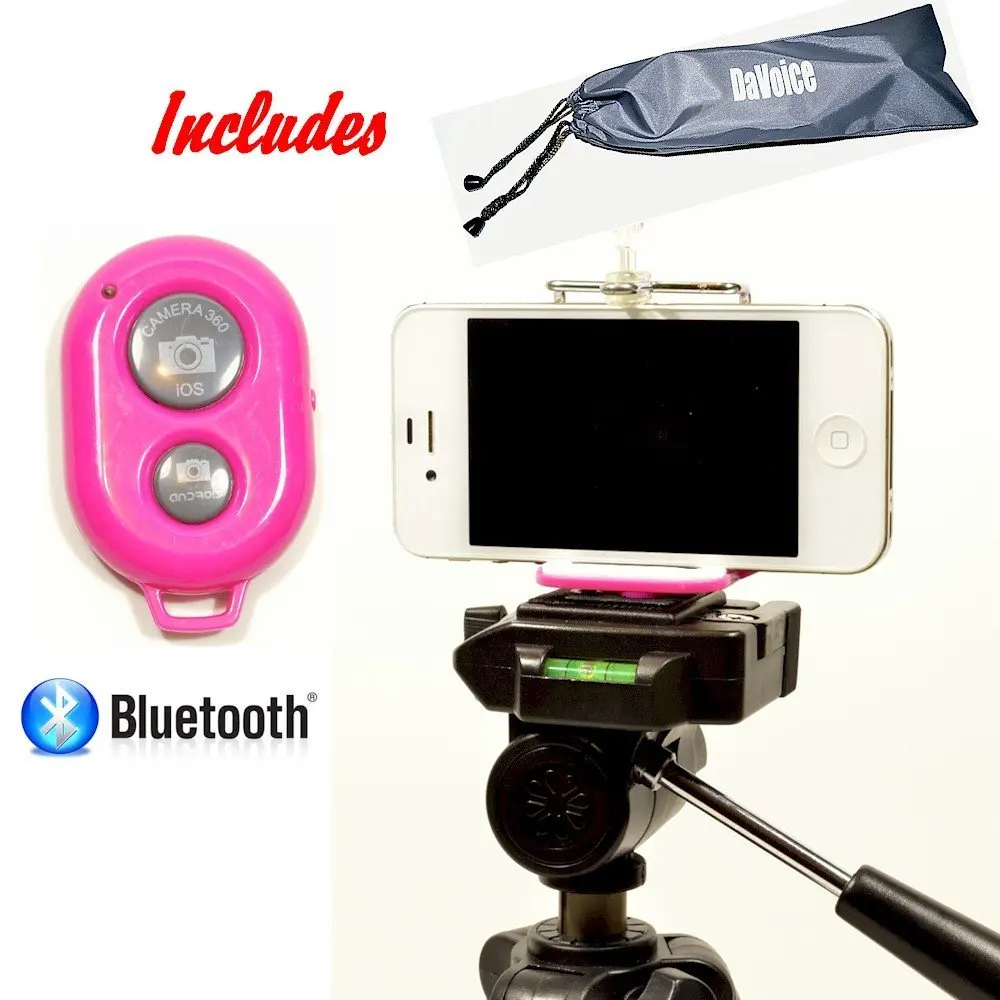 Cell Phone Tripod Adapter - Bluetooth Remote Control - Travel Bag - iPhone Tripod Mount 8 7 X SE 6S 6 Plus 5S 5C 5 4s 4, Galaxy S8 S7 S6 S5 S4 Cell Phone Tripod Mount Clip Holder - DaVoice (Hot Pink)
11.95
Get Quotations
Cell Phone Tripod Adapter - iPhone Tripod Mount - SE 6 6S Plus 5 5S 5C 4 4s Clip Holder Connector Head Smartphone Attachment Samsung Galaxy S7 S6 S5 S4 S3 S2 - DaVoice (White)
7.95
Get Quotations
Cell Phone Tripod Adapter - iPhone Tripod Mount - SE 6 6S Plus 5 5S 5C 4 4s Clip Holder Connector Head Smartphone Attachment Samsung Galaxy S7 S6 S5 S4 S3 S2 - DaVoice (Navy Blue)
7.95
Get Quotations
Cell Phone Tripod Adapter - iPhone Tripod Mount - SE 6 6S Plus 5 5S 5C 4 4s Clip Holder Connector Head Smartphone Attachment Samsung Galaxy S7 S6 S5 S4 S3 S2 - DaVoice (Light Pink)
7.95
Get Quotations
Cell Phone Tripod Adapter - iPhone Tripod Mount - SE 6 6S Plus 5 5S 5C 4 4s Clip Holder Connector Head Smartphone Attachment Samsung Galaxy S7 S6 S5 S4 S3 S2 - DaVoice (Light Blue)
7.95
Get Quotations
Neomark® Adjustable three legs Octopus round ball joint mini tripod with tripod adapter for Gopro Hero 4, Gopro Hero 3+, Gopro Hero 3, Gopro Hero 2, Gopro Hero camera(mini tripod with adpater black)
8.99
Get Quotations
You may also be interested in: