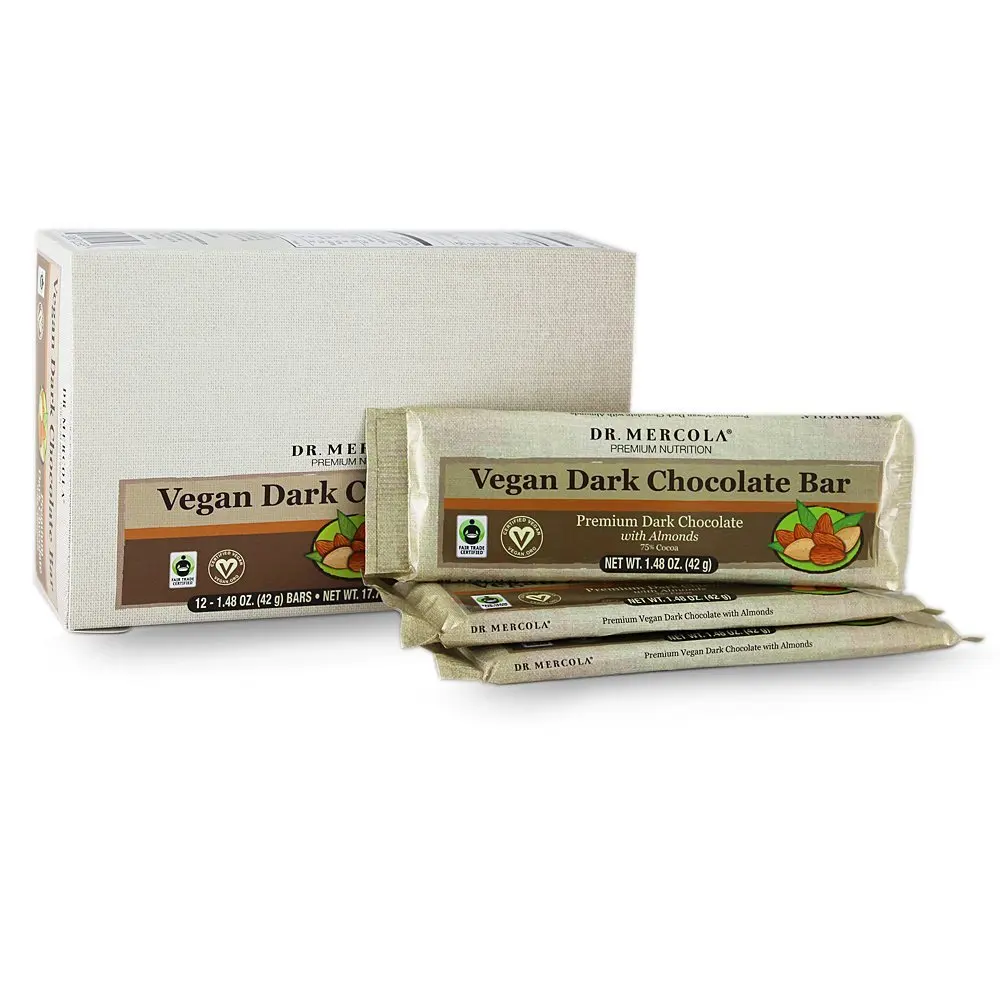 Dr Mercola Vegan Dark Chocolate Bar - Only 2 Grams Of Sugar - No High-Fructose Corn Syrup - No Artificial Sweeteners - No Soy Proteins - Fair Trade Certified - 12 Bars
1.0
Get Quotations
The Vegan Chocolate Bible: Popular Chocolates Are Now Vegan (Vegan Recipes, Vegan Cookbooks, Vegan Lifestyle, Veganism, Vegan Chocolate)
3.99
Get Quotations
Gluten Free, Vegan Chocolate Dipped Cape Cod Chips (Dark Chocolate- GF & Vegan)
8.50
Get Quotations
The Vegan Life: Vegan Eating Ideas for Tasty Vegan Treats! (Vegan Eating, Vegan Life, Vegan Cooking, Vegan Treats, Vegan Baking, Vegan Chocolate, Vegan Desserts, The Vegan Diet Book 1) [Kindle Edition]
null
Get Quotations
Vegan Chocolate: Unapologetically Luscious and Decadent Dairy-Free Desserts
22.68
Get Quotations
Chocolate Non Pareils Gift Box - All Natural, Gluten Free, Vegan Sweet Pete's (Dark Chocolate- Gluten Free and Vegan)
13.00
Get Quotations
Chocolate No Whey Minis Gluten Free Milk Free Nut Free Egg Free Vegan
$5.95
Get Quotations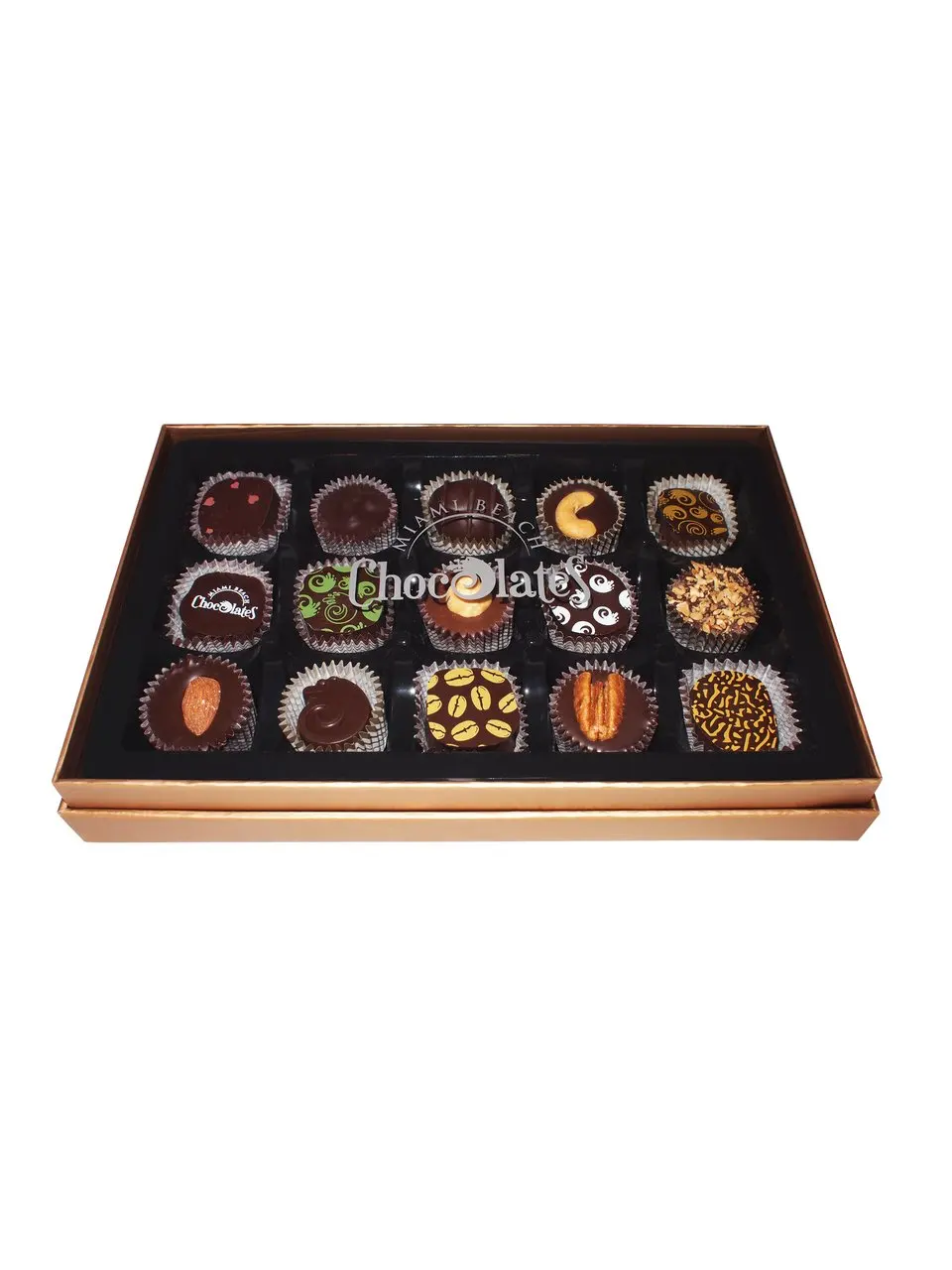 Hand-Crafted Gourmet Chocolate Truffles, Artisan Made To Order, Dark Chocolate, Vegan, Kosher Parve, Includes Gift Box Miami Beach Chocolates 15 Pieces
36.95
Get Quotations
Lickin' the Beaters 2: Vegan Chocolate and Candy
$14.05
Get Quotations
Greens + Vegan Peanut Butter & Dark Chocolate Crisp-Box Greens+ (Orange Peel Ent
18.63
Get Quotations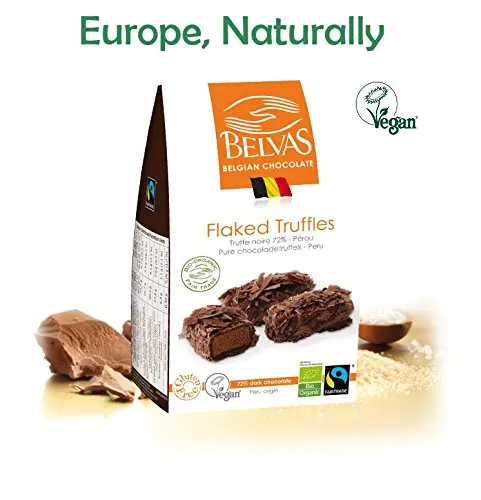 Vegan Chocolate Gourmet Truffles - 72% Cacao, Gluten free, Fair trade, Bio Organic Hand crafted Superb Belgian chocolate flaked truffles - Award winning vegan candy Delights. 3.5oz.Perfect Vegan Gift.
19.99
Get Quotations
Biochem 100% Vegan Protein Powder, Chocolate, 13-Ounce
19.78
Get Quotations
Fed up with finding suppliers? Try RFQ!

Request for Quotation

Get quotes for custom requests
Let the right suppliers find you
Close deal with one click
Chocolate Lovers Gluten Free Vegan Snacks Gift Pack
27.95
Get Quotations
Gluten Free Chocolate Chip Shortbread Cookie, Vegan, Individually Wrapped - 3 oz (Pack of 30)
53.15
Get Quotations
Gourmet Vegan Chocolate Dipped Cookies -- Best Chocolate Covered Cookies -- Cookies Smothered in Dark Chocolate -- 36 Count Box -- #1 best selling vegan green pea cookies
1.0
Get Quotations
Virginia Gourmet Chocolate Fettuccine Pasta - All Natural Vegan (6 Pack - Each pack serves 4-6) Made with unbleached flour, cocoa, water
$38.00
Get Quotations
PGX Satisfast Vegan Protein Bars- Very Berry Dark Chocolate-Box Natural Factors 12 Bars 1 Box
37.76
Get Quotations
Vegan Chocolate Nuts & Caramels-Elegant Gift Box
32.95
Get Quotations
Vegan Chocolate Personal-Sized Cake Gift! Birthday Cakes are shipped with a free birthday candle, a birthday button & a birthday card!
19.0
Get Quotations
Gluten Free, Vegan Chocolate Dipped Cape Cod Chips (Milk Chocolate - Gluten Free)
8.50
Get Quotations
Raw Green Organics Rawjuvenate Vegan Protein with Omega 3 and 6 Supplement, Vanilla and Chocolate, 1.5 Pound (Vanilla+Chocolate)
64.99
Get Quotations
About Time Ve Vegan Protein, Chocolate - 2 Lb
27.41
Get Quotations
Vegan chocolate bars and vegan snacks gift hamper by The Yummy Palette | 13 bars and snacks in Basically British Rustic Gift Bag
29.9
Get Quotations
Chocolate Large Peanut "Peanot" Butter Cups (3 Pack) Gluten Free Milk Free Nut Vegan
9.95
Get Quotations
Virginia Gourmet Chocolate Fettuccine Pasta - All Natural Vegan (6 Pack - Each pack serves 4-6) Made with unbleached flour, cocoa, water
38.0
Get Quotations
Cybele's Free-to-Eat Chocolate Chunk Brownie Vegan & Gluten Free Cookies 5.4 oz (Pack of 6)
$34.00
Get Quotations
GoMacro MacroBar, Organic Vegan Protein Bar, Peanut Butter + Chocolate Chip, 2.4 oz (Pack of 12)
30.87
Get Quotations
Chunkie Dunkies RAW VEGAN Mint Chocolate Chip Cookies 2 Packs (10 cookies)
14.99
Get Quotations
Chloe's Vegan Chocolate Classics (from Chloe's Kitchen): 10 Easy, Delicious Recipes for Making the Chocolate Desserts You Love the Vegan Way
0.99
Get Quotations
Shakeology Chocolate Vegan 30 Day supply by Beach Body Ne
null
Get Quotations
You may also be interested in: